Year in review: 5 great pieces of news for patients from 2020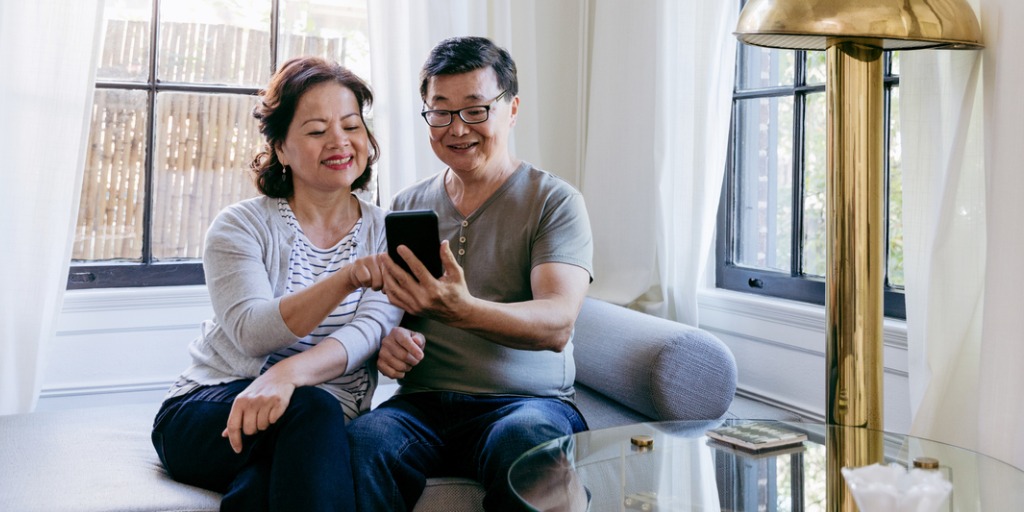 2020 was a tough year for everyone, but despite the unpredictable nature of the COVID-19 pandemic, there has been some good news for patients, including the normalization of telehealth and the development of a COVID-19 vaccine. We shout out 5 great pieces of news for patients from 2020.
The normalization of telehealth and telemedicine
Because of the COVID-19 pandemic, you're probably often hearing the words telehealth and telemedicine from your insurance providers or in the news. One of the best (and safest) developments for patients in 2020 has been the acceleration of telehealth and telemedicine practices. Telehealth can work and can be useful for patients. A report from the U.S. Centers for Disease Control and Prevention (CDC) found a 154% increase in telehealth visits during the last week of March 2020, compared with the same time period in 2019.
Technologies like telemedicine simulate the kind of face-to-face interactions that help build trust between patient and provider and lower the burden on the patients. For example, patients living in rural areas might live very far from a medical center, and might not seek out necessary treatments because of inconvenience. Telemedicine is an essential step in the direction to drive access and equity for individuals who may not have easy access to treatments. Doctors are willing to meet patients where they physically are with digital technologies.
Making telemedicine widely available also greatly mitigates the chances of getting COVID-19. Given the health risks that COVID-19 poses for people with pre-existing conditions, some patients fear going anywhere near a doctor's office. Being able to meet with a provider in the comfort of your home provides a layer of safety that is invaluable during a pandemic. "...Most patients seeking telehealth in the early pandemic period were managed at home, which might have reduced large volumes of patients seeking care at health care facilities," said the authors of the CDC report. "Access to telehealth services might have been particularly valuable for those patients who were reluctant to seek in-person care, had difficulty accessing in-person care or who had chronic conditions that place them at high risk for severe COVID-19."
These new opportunities can provide a positive pathway for many who might be reluctant to visit healthcare centers and have challenges gaining access to care and treatment.
The shift to virtual clinical trials
Building on the normalization of telemedicine, the shift to virtual or decentralized clinical trials has been extremely positive news for patients in 2020. Decentralized trials are those "executed through telemedicine and mobile/ local healthcare providers," as defined by the Clinical Trials Transformation Initiative. When it comes to running a clinical trial, researchers have been getting creative, trading traditional processes for virtual or decentralized opportunities.
In addition to telemedicine check-ins, which reduce the burden and any accompanying anxieties for patients, these kinds of trials also open the doors for patients who wish to participate in a trial but might not be geographically close to a site. Some decentralized trials can refer you to a local physician, or send mobile lab services to wherever you are so that you're able to fully participate in a trial even if you don't live near a site. If a study is largely virtual, location becomes less of an issue.
Decentralized trials often require you to use digital technologies to track your health, which allows for more real-time data collection than traditional trials, giving researchers a much more holistic view of what it's like to live with your condition.
The emerging partnership between public and private healthcare sectors
Finding a viable medical solution to the COVID-19 pandemic has become a top priority for clinicians and governments around the world. The only way to truly push innovation forward for vaccines and treatments has been through public and private partnerships. For example, in a press release, the National Institutes of Health (NIH) said, "The National Institutes of Health and the Foundation for the NIH (FNIH) are bringing together more than a dozen leading biopharmaceutical companies, the Health and Human Services Office of the Assistant Secretary for Preparedness and Response, the Centers for Disease Control and Prevention, the U.S. Food and Drug Administration and the European Medicines Agency to develop an international strategy for a coordinated research response to the COVID-19 pandemic."
The goal is to take the best ideas from many different stakeholders to address the COVID-19 pandemic. No one company or institution can solve the COVID-19 pandemic alone. "We are seeing an unprecedented level of collaboration across the innovation ecosystem to address this global health crisis, and this potentially powerful NIH initiative may allow us to further accelerate the delivery of much needed therapies to patients around the world," said Mikael Dolsten, M.D., Ph.D., Chief Scientific Officer and President, Worldwide Research, Development and Medical, Pfizer.
These partnerships across the globe accelerate the vision to develop actionable solutions that are safe and effective for patients. The COVID-19 pandemic has shown that when public and private sectors work together, therapies can be created efficiently and safely. As the world becomes more in need of new treatments for significant health challenges, these types of partnerships will continue to be extremely important.
The rapid development of a COVID-19 vaccine
Arguably the best news of 2020 was the rapid development and emergency use authorization (EUA) of not one, but two (and counting) COVID-19 vaccines. The partnership between public and private sectors outlined above has paved the way for record development and approval of these vaccines.
On December 11, 2020, the FDA issued an emergency use authorization (EUA) for a vaccine for the prevention of COVID-19 in individuals 16 years of age and older. The EUA allows the Pfizer-BioNTech COVID-19 vaccine to be distributed in the U.S. On December 18, 2020, the FDA issued an EUA for the second vaccine for the prevention of COVID-19. The EUA allows the Moderna COVID-19 vaccine to be distributed in the U.S. for use in individuals 18 years of age and older.
Data from the Pfizer/BioNTech research team shows that the vaccine starts working soon after the first dose and has an efficacy rate of 95% seven days after the second dose. It requires two injections given 21 days apart. Data has shown that the Moderna vaccine has an efficacy rate of 94.1%. This vaccine requires two injections given 28 days apart.
According to the Mayo Clinic, getting a COVID-19 vaccine can help protect you by creating an antibody response in your body without you having to become sick with COVID-19. If you get COVID-19, the vaccine might keep you from becoming seriously ill or from developing serious complications.
The ease of finding and matching with clinical trial opportunities
It's easier than ever to find and match with clinical trial opportunities, especially since virtual or decentralized trials have become so commonplace.
New treatments can't reach patients without clinical trial volunteers, and 2020 has driven an increase in interest in and engagement around trials. We're proud that Antidote makes it easy to take part. Our Match tool is a robust trial matching engine that uses structured data to evaluate your eligibility for every trial. The search experience has never been more simple. To search for trials, you just need to answer a handful of questions about your health, and our technology-based, data-driven search will scan through all the trials in ClinicalTrials.gov to connect you with the right studies.
This year, we released two new filters to help you narrow down the list of studies on the results page. You can now filter the results by study phase and study type to find only those trials that are the best fit. Additional filters are coming soon. We also added a new question to the start of Match that asks you to specify if you are searching for trials for yourself or for another person. The subsequent questions are now tailored to that response.
We've made the process of finding trials easy with our smart Match search engine. Start your search today, and help advance medical research in 2021.