Celebrating the Gift of Research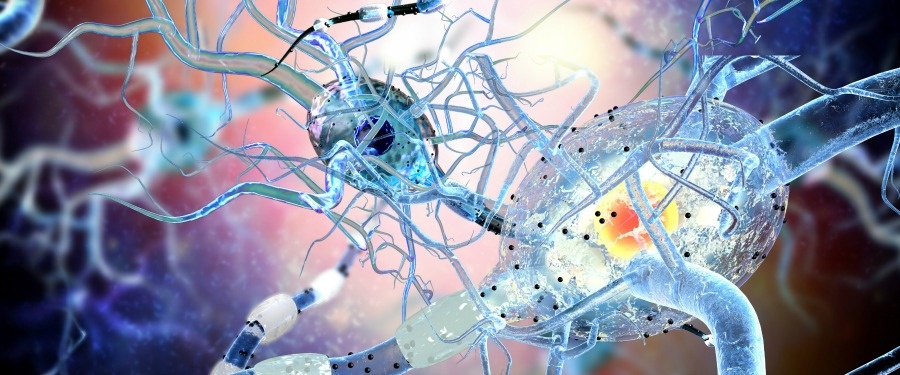 Here at Antidote, we believe that volunteering to take part in a clinical trial is nothing short of heroic. While volunteers get access to the latest treatments and expert care, there is so much more – they are helping to accelerate medical research and ensuring that tomorrow's treatments and cures will be better than today's. It's a gift for future patients, and it deserves recognition.
Our friends at the Greater Gift Initiative couldn't agree more. That's why they've started a program in which every person who gives "the greater gift" of becoming a clinical trial participant receives a certificate showing that a vaccine has been donated in their honor to a child in the developing world. We were thrilled to chat with Jennifer Byrne, Founder and President of Greater Gift, and her team to learn a bit more about their work.
Can you tell me a little bit about Greater Gift? What does the organization do and why did you start it?
Greater Gift is a life science/healthcare philanthropic connector. It's a non-profit that shines light on the true medical heroes of research – the patient volunteers and research professionals involved in drug development. There are many different reasons people take part in clinical research, but we believe that a universal connector of all people involved in clinical research specifically, is the thread of hope. But even though there is this hope, lack of awareness of clinical trials is a huge public health barrier on a global scale. Our organization strives to connect participants to the full gift of their participation and to encourage them to share their story and experience in clinical research as part of the movement of raising public awareness of and involvement in clinical research.
It's such a great idea. Tell us a little bit about your impact to-date.
We are grateful to our partners in that together we have donated nearly 80,000 vaccines to Gavi, the Vaccine Alliance in honor of 80,000 clinical research participants. We have so much more work to do, as we are building our effort to reach the two million clinical trial participants across the globe. We see this as two million acts of kindness that will be paid forward to two million other people. We believe Antidote can help us to have an even farther-reaching impact from a program and partnership standpoint in thanking and celebrating research heroes.
And how do researchers participate?
Greater Gift provides the patient/stakeholder materials and tools to participating organizations. If a sponsor, CRO, or other service provider is participating in Greater Gift, the sites are provided with Gifting Certificates, and other informational materials customized to that particular organization (co-branded to Greater Gift). Additionally, we can facilitate social media messaging, newsletter content, etc. Gifting of vaccines can also be provided to study staff, clinicians, and other professionals as a way to recognize their impact on clinical research. For example, a sponsor can gift a site for exceptional service, and much more.
And what types of sponsors and CROs are participating?
We have several pharma companies and CROs involved. Some organizations who choose to provide the Gift for certain trials as a specific strategic campaign to encourage recruitment/retention. Other companies are doing this as a part of their corporate commitment to increasing awareness and celebration of clinical trial volunteers. Some have used it to recognize and thank their employees/key customers as more of an engagement opportunity. We appreciate all partnerships, but of course we prefer the deeper relationships involved with the more widespread and long-term efforts – they allow us to have a greater impact.
How have you been building awareness about this program?
Until two months ago, my day job was CEO of PMG Research. Now, I am in a better position to dedicate time, resources, and attention to this movement. We've now hired a professional staff with a complete and total focus on building awareness for Greater Gift. We're so excited for what's to come.
We earnestly believe there needs to be a unifier. To date, CISCRP has done a great job elevating and educating the broader public about clinical trials – and also supporting the mission of Greater Gift. We will continue working with CISCRP as our missions align so nicely; it takes a village coming together. And of course, we'd love to work with other organizations as well to raise awareness about clinical trials, educate about research, promote participation, thank people, and pay it forward through the Greater Gift.
Where do you see this program going?
What I'd really like to see is our ability to better share the stories of the Greater Gift patients and researchers. By providing a platform for research participants to tell of their experience, we believe this to be a key opportunity to build trust and demystify perceptions about those who participate in research. Let's admit it, we are faced with a public crisis in that the general level of trust and understanding about the clinical research process is less than ideal. Guinea pigs do not participate in clinical research; medical heroes do.
I'd also like to focus on some aspects of trials that we are concretely improving and provide our partners with data to support the impact. For example, some organizations using Greater Gift have demonstrated above-average patient satisfaction rates. In a survey, patients who had received the gift responded with overwhelmingly positive feedback about the donation. On a parallel path, we want to begin measuring the impact that Greater Gift has on an organization's culture and retention. Through Greater Gift, when a research coordinator, investigator, or a project manager, gives or receives the gift, it's a tangible, immediate, positive reinforce that in fact the work really does make a difference. We believe this can have a significant impact on work culture.
But overall, we want to be a trusted source and a connector. We want to facilitate the paying it forward of the act of kindness that is getting involved in medical research.
+++
If you'd like to learn more about Greater Gift (and you should!), feel free to follow them on social media:
If you have any questions about Greater Gift or how you can get involved, leave them in the comments or shoot us a note: comms@antidote.me.