2014 Top Diabetes Health Voices and Blogs
At TrialReach, we believe that patient advocates are vitally important to the overall continuity of healthcare at a fundamental level. Last month we celebrated HIV activists and HIV bloggers by launching TrialReach's "Top HIV Voices for 2014." The response from these health advocates was amazing and humbling. We also asked our own social media community to share with us the names of other blogs and communities deserving of the "#TopVoices" recognition by TrialReach. Today, we continue that mission announcing our celebration of Type 1 and Type 2 Diabetes bloggers and online communities.
TrialReach.com's "Top Diabetes Voices for 2014"
We asked one of our favourite voices in the diabetes community, Alexis Pollak from I Run on Insulin, to assist us in selecting an amazing mix of top voices. We chose Alexis for many reasons, but this statement on her blog sums it up pretty nicely: "Diabetes advocacy and supporting people with diabetes is my passion." Although she wasn't promised anything for her assistance, she certainly embodies the type of advocates that we are highlighting. So thank you Alexis, and congratulations on making the list yourself!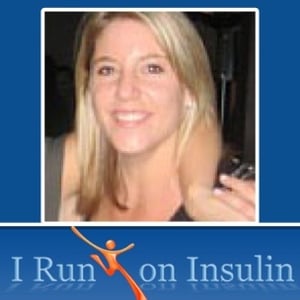 The following blogs and digital influencers all share the commitment and focus to live a full and rewarding life with diabetes, while contributing to the much larger global diabetes online community.