Research to policy: Fighting for Minnesotans living with rare diseases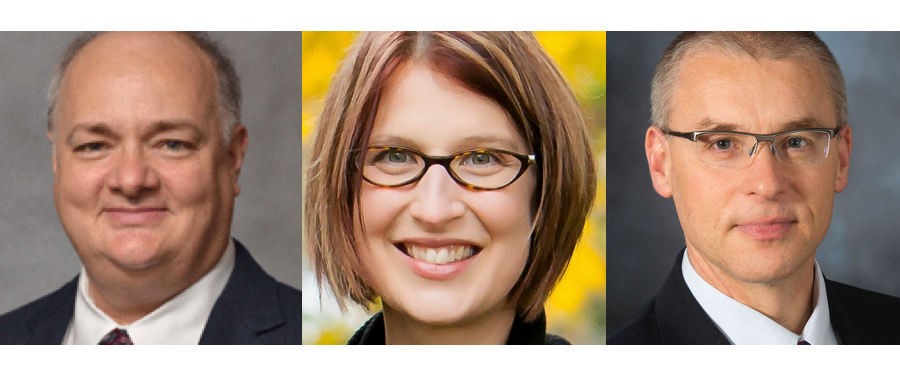 When Erica Barnes founded Chloe's Fight Rare Disease Foundation along with her husband, Philip, in 2014, she had two goals:
First, to honor her daughter, Chloe, who passed away at the age of two from Metachromatic Leukodystrophy (MLD), a rare neurodegenerative disease.
Second, to create a world in which every child diagnosed with a rare disease has a cure.
Through their non-profit organization, Erica and Philip raise funds to help find new treatments for pediatric rare diseases. These funds help support medical research at the University of Minnesota led by Dr. Paul Orchard and Dr. Jakub Tolar. Dr. Orchard is a Professor of Pediatrics, in the Division of Bone and Marrow Transplantation. Dr. Tolar serves as Dean of the University's medical school.
"It's unusual and it's gratifying to have a family that reaches out and wants to help develop something that didn't exist before," said Dr. Orchard of Erica and Philip's drive to raise funds for medical research, adding he regularly sees children who have no treatment options, which is "absolutely unacceptable."
Once enough funds are raised, the medical research will begin. The researchers will focus on identifying new delivery mechanisms that deliver treatment to cells. In the case of MLD, this may mean using a virus to get a critical enzyme patients lack to cells.
Though the research is intended to help children diagnosed with MLD, this type of trial could have implications for more prevalent diseases, such as ALS (Lou Gehrig's disease), Multiple Sclerosis, stroke, and Alzheimer's Disease.
While medical research is at the core of the collaboration, the partners have expanded their scope to include advocacy and policy work to raise awareness of the unique challenges faced by children living with rare diseases.
The collaborators expect a major victory this spring when state legislators are expected to pass a bill establishing a rare disease advisory council in Minnesota, where their efforts are currently focused. The council, named after Chloe Barnes, will help policy makers understand the experience of patients living with rare diseases when shaping new policies and creating health-related services.
Researchers are often called upon to weigh-in on health policies and related legislation. The success to-date of the push for the advisory council can be attributed in great part to having a face and a story that brought attention to the mission, explained Dr. Orchard.
Erica, on the other hand, credits a deep trust and mutual respect for the collaboration's success. The support from Dr. Tolar and Dr. Orchard motivates her to continue when her work gets lonely, she added.
"Just knowing that there are two researchers who are passionate and care about us as people really is the difference between saying 'I quit' and saying 'I'm going to keep raising money and do this for another year'," she said.