How Access to Health Data Drives Patient Empowerment: A Recap of FasterCure's Recent Webinar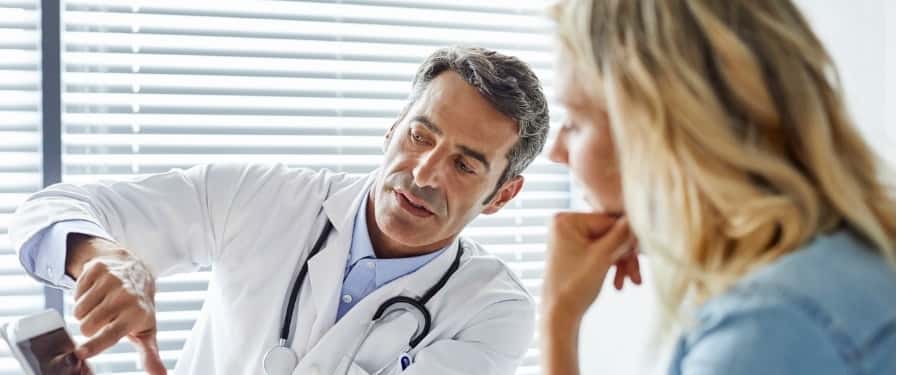 Last week, we had the pleasure of listening in to an important webinar hosted by FasterCures called "The Game-Changing Impact of Empowering Patients with Health Data." Moderated by FasterCures' Executive Director, Tanisha Carino, the online panel discussed the importance of patient access to health data, while walking through potential privacy concerns and other pitfalls that accompany access. On the panel were Taylor Cusher, Associate Director at FasterCures, Erin Mackay, Associate Director of Health Information Technology Programs at the National Partnership for Women & Families, and Lucia Savage, Chief Privacy & Regulatory Officer at Omada Health, Inc.
A few compelling statistics framed this conversation, driving home the importance of addressing this topic at this particular moment in time. For starters, recent research shows that 41% of patients have never viewed their health data, but the vast majority of those who have found it to be useful. Those who haven't demonstrated interest in the possibility, too.
Mackay shared additional statistics from National Partnership for Women and Families research, noting that patient empowerment works: people who were encouraged by their health provider to use their online medical record were nearly twice as likely to do so. So why are so few patients engaging with their health data, if there is interest?
Barriers to patient data access
The webinar walked through some important pain points for consumers that need to be addressed in order to drive further engagement:
The process to request health data is confusing, varies from one provider to the next, and isn't explained in patient-friendly language.
Delivery methods and formats are inconvenient and outdated, with patients needing to deal with fax, snail mail, or even in-person file pickup of medical records on a CD or in paper form.
The cultural attitude surrounding requests for information is one that focuses on data being for doctors. Doctors aren't sure why patients even want this information, and are hesitant to share for fear of legal ramifications.
The data is presented in a way that isn't useful to patients. Proper context is often missing.
Fees for access can be excessive.
But the good news is that change is coming. Digital access is evolving — while patients today access patient portals for their information, soon health apps and devices using open APIs (publicly available programming interfaces, which allow developers access to proprietary software or web services) will allow for smoother access. Even today, as Cusher shared in her opening remarks, just 11% of health data is gathered in a clinical setting; that means that 89% of information is shared through things like apps and wearables. In addition, government policies are also being put in place to drive this access, with things like meaningful use requirements and the 21st Century Cures Act.
Understanding how your data will be used
As we work towards easy access to health data for patients, education becomes even more critical, though. Most health apps these days are not HIPAA covered entities, so patients need to understand that when they are sharing information outside of a clinical setting, they have a responsibility to understand how that data will be stored and/or shared.
Of course, different people have different thresholds for what makes them comfortable with regard to sharing, and security expectations are different for everyone. But, the National Partnership for Women and Families recommends that patients gather the following information before sharing their data with an app:
Is the app covered by HIPAA?
How will the app share your data?
Will the app ever sell your data?
Does the app access other data on your device (camera, photos, contacts)?
How will the app notify you in the event of a data breach?
(Here, we'll answer for Antidote: we are not covered under HIPAA, but have a stringent privacy policy that notes that we never sell, share, or disclose any identifiable patient information unless the patient explicitly opts in. All data that we collect is stored separately from personal identifiable information, and any information that is shared with third parties is anonymous and in aggregate. Antidote does not access other data on your device, and while our network is secure, in the event of a data breach, we would notify you by email.)
For us, the key takeaway from this webinar was the need for patient education and provider encouragement to help patients understand the intricacies of their health data. This starts with improving health and data literacy, as well as building trust — being transparent, sharing study results, outlining how data will be used. It ends with deeper patient engagement. We're looking forward to seeing how we as an industry are able to unlock the potential of people accessing, understanding, and using their health data.
To watch the webinar, visit: http://www.fastercures.org/events/webinars/show/071918
And, if you're interested in taking part in research, start searching below.