Meet Five Mothers of Medical Research

The aim of medical research is to drive the development of new treatments and cures for diseases. But how are priorities set? Why do some diseases receive more funding for research than others?
The answer, in part, is through the work of health advocates who lobby Congress for government funding and establish foundations of their own to fund research studies.
Today we celebrate five mothers who embody the saying "necessity is the mother of invention." These amazing women have played a key role in accelerating medical research not because of their work in a lab or a hospital, but through advocacy for their children.
---
#1: Nancy Sander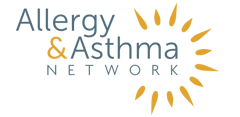 Nancy Sander founded Mothers of Asthmatics and wrote the organization's first MA Report in 1985 after uncovering the source of her own child's asthma and allergies. Today, the organization is known as the Allergy & Asthma Network and Nancy's printed bulletin has become the robust resources available the organization's website. The organization supports allergy and asthma sufferers and caregivers through outreach, education, advocacy, and research. They have played a critical role in shaping asthma and allergy standard treatment options, including individualized Asthma Action Plans and stock epinephrine laws for schools.
#2: Lee Ducat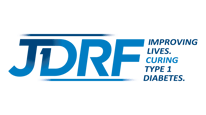 Lee Ducat was a Philadelphia-based housewife when she started a support group for parents, like her, of children with type 1 diabetes in the early 1970s. At the time, care for diabetics was unsophisticated, which put people living with diabetes at high risk for complications. The support Lee and her fellow members gave one another quickly grew into efforts to fundraise for new and better treatment options and a cure for type 1 diabetes. Today, Lee is recognized as one of the founders of JDRF, the leading non-profit organization working to find a cure for the disease through medical research. The organization boasts 115 chapters in the United States and has awarded $2 billion in grants to fund research to "turn type one into type none".
#3: Ada DeBold

Ada and Harry DeBold created the The National Nephrosis Foundation (NNF) in a desperate attempt to find a treatment for their young son who was diagnosed with the condition in 1950. Even after her son passed away at the age of four, Ada continued her work and the organization she helped to create found a successful treatment for nephrosis just a few short years later. Today, more than 60 years after Ada's initial work, the NNF has been renamed The National Kidney Foundation and is the largest non-profit organization serving kidney patients. The organization continues to drive research and innovation and serve as a lifeline for the estimated 30 million individuals living with kidney disease in the United States.
#4: Pat Furlong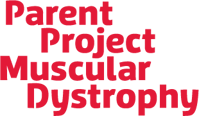 In 1994, Pat Furlong founded Parent Project Muscular Dystrophy after doctors told her there was no hope for her two sons diagnosed with this genetic childhood disorder. Today, the organization is a leader in support and advocacy for people living with Duchenne Muscular Dystrophy and aims to improve the treatment, quality of life, and long-term outlook for individuals living with the disorder. Thanks to the organization's work and significant investment in medical research, the average lifespan of a Duchenne Muscular Dystrophy patient has increased by ten years.
#5: Erica Barnes

Erica Barnes founded Chloe's Fight Rare Disease Foundation after her daughter, Chloe, died of complications related to treatment for Metachromatic Leukodystrophy. Through her work, Erica has been able to form a strategic partnership with the University of Minnesota and partner in drafting legislation in the State of Minnesota to ensure the voices of rare disease patients are heard in healthcare policy discussions.
---
Today and every day, we are inspired by these mothers and honored to play a part in helping them connect their communities to medical research. If you're interested in becoming part of our partner network, please click below: