We're Headed to the SCOPE Summit — Will You Be There?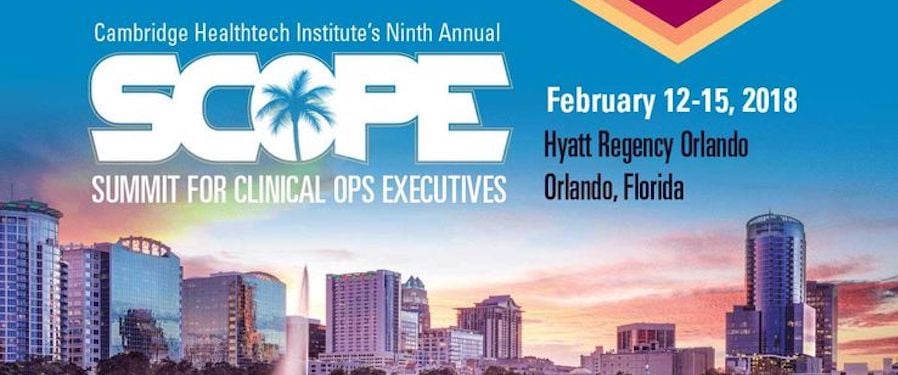 It's that time of year again — we're heading to the SCOPE Summit in Orlando next week.
This conference promises to be a really interesting one focused on some very important themes. As an organization working to improve the clinical trial experience and empower patients to take part, we are excited to hear what those in our industry have to say about the main plenary session topics: the future of clinical trials, evolving patient centricity throughout drug development, and new tech, innovation, and collaboration in the clinical trials space.
This year, we'll be exhibiting as well, sharing some of our latest progress and how Antidote can help researchers connect with patients for their trials. Here's a quick snapshot of what you'll learn about at Booth 206:
In addition to discussing the work we're doing to accelerate medical research, this year we're especially proud to be begin sharing patient stories at our conference booths. At SCOPE, we'll be highlighting the inspiring story of Nina Beaty, an artist and small-cell lung cancer survivor who is alive today thanks to an immunotherapy trial. Nina has developed EmPat emojis — digital stickers that allow cancer patients to share their experience with loved ones without becoming overwhelmed.
It is our hope that as we elevate stories such as Nina's, we can provide researchers with a peek into the lives of patients they are helping, and spark a conversation about how we can get more patients involved in medical research.
So if you're onsite, get in touch or stop by Booth 206 to learn more! If not, follow us on social media — we'll be sure to keep you updated.
And, if you'd like to do some SCOPE pre-reading about how we can help you accelerate your research, download our case studies: