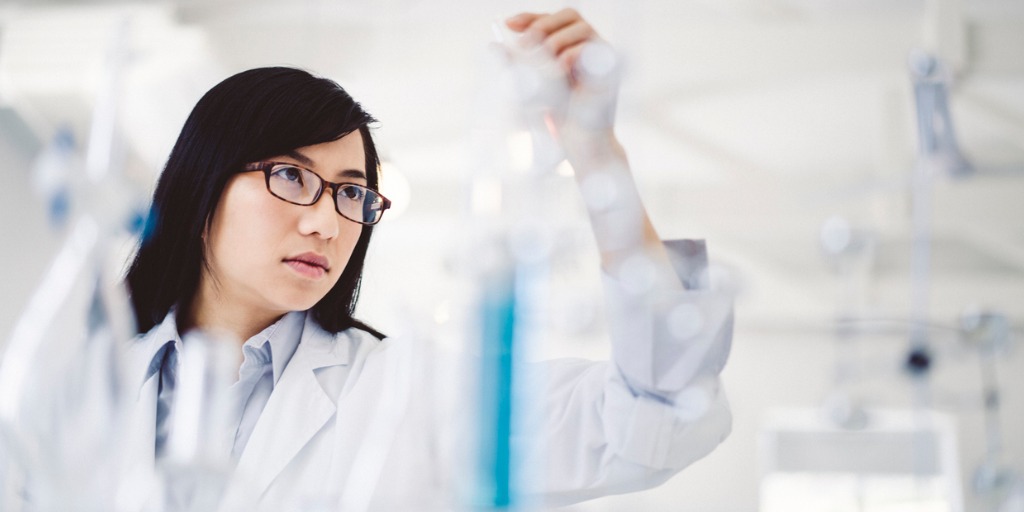 More than 16 million Americans have chronic obstructive pulmonary disease, commonly referred to as COPD, and millions more have it but don't know it. COPD is a chronic inflammatory lung disease that causes obstructed airflow from the lungs.
There is currently no cure for COPD, but there are treatment options that mitigate symptoms. The latest COPD research is exploring new treatments while evaluating how effective current options are. Researchers are working to further understand COPD risk factors, bringing more awareness to the disease.
We gathered some of the latest research on COPD: a healthcare app that reduces symptoms of COPD compared to regular treatment regimens; the potential for clinically available cancer treatments to treat COPD; and the benefits of in-home noninvasive ventilation therapy for COPD patients.
New healthcare app reduces symptoms of COPD compared to regular treatment
Researchers from the University of Southampton have developed a healthcare app, MyCOPD, that helps people with COPD manage their condition. In a new study, 41 patients admitted to the hospital with severe COPD exacerbations were split into two groups: one group receiving their regular treatments and the second group set up with access to the MyCOPD app in addition to receiving their regular treatments.
MyCOPD helps patients identify when their symptoms are flaring and provides advice on appropriate courses of action.
The results of this trial, published in NPJ Digital Medicine, showed that over the course of three months, the number of further exacerbations within the group using the app was nearly half that for those who just received treatment as usual. The app, then, can potentially speed up recovery after hospital admission and reduce severe flare-ups of symptoms over time.
The success of this app will hopefully pave the way for similar products that improve outcomes and also reduce the burden on both patients and physicians.
The potential for clinically available cancer treatments to treat COPD
New research out of the Department of Infection, Immunity and Cardiovascular Disease at the University of Sheffield reveals that a certain class of cancer drugs could be used in the future to treat COPD. The findings were published in the journal eLife.
For people living with COPD, the damage to the lungs is driven by inflammation caused by immune cells called neutrophils. The research team screened a library of cancer drugs and identified a number of compounds that accelerate the death of the neutrophil cells and promote healing in the lungs.
COPD is usually treated with steroids and airway muscle relaxants that ease symptoms. However, there is currently no treatment available to counteract the damage it does to the lungs. "The hope of these drugs is that they can clear the damaging cells from the lungs of people living with COPD, preventing any further damage and therefore the progression of the disease for the first time," says Dr. Lynne Prince, Russell Fellow at the University of Sheffield.
Next steps include evaluating these drugs in people with COPD to understand and address potential side effects.
The benefits of in-home noninvasive ventilation therapy for COPD patients
In a paper published in JAMA, Mayo Clinic researchers describe the benefits of in-home noninvasive ventilation therapy for many patients living with COPD. The team identified a number of benefits, including reduced mortality, fewer hospital admissions, lower risk of intubation, improved shortness of breath, and fewer emergency department visits.
"There were indications that at-home therapy might be beneficial, but there were conflicting studies and guidelines as to what would be best for our patients," said Dr. Michael Wilson, a pulmonary and critical care physician at Mayo Clinic, who led the study.
The team conducted a meta-analysis, combining all available peer-reviewed and other expert literature for relevant randomized clinical trials and comparative observational studies. The researchers found 33 studies evaluating outcomes for 51,085 patients with COPD and hypercapnia who were followed for at least one month while using a noninvasive ventilator at home during nighttime sleeping hours. Among these patients, use of a noninvasive ventilator device was significantly associated with lower mortality, and also led to fewer emergency department visits and hospitalizations, and lower rates of intubation if patients were admitted to the hospital.
"We still have a lot more to learn about which machine settings are best for different types of patients," said Dr. Wilson. Patients with COPD should speak with their physicians to determine whether a breathing device machine might be a good choice for them.
New studies are testing the safety and efficacy of investigational treatments for COPD. People living with COPD are needed to help move this science forward.