COPD resources: Where to find the information and support you need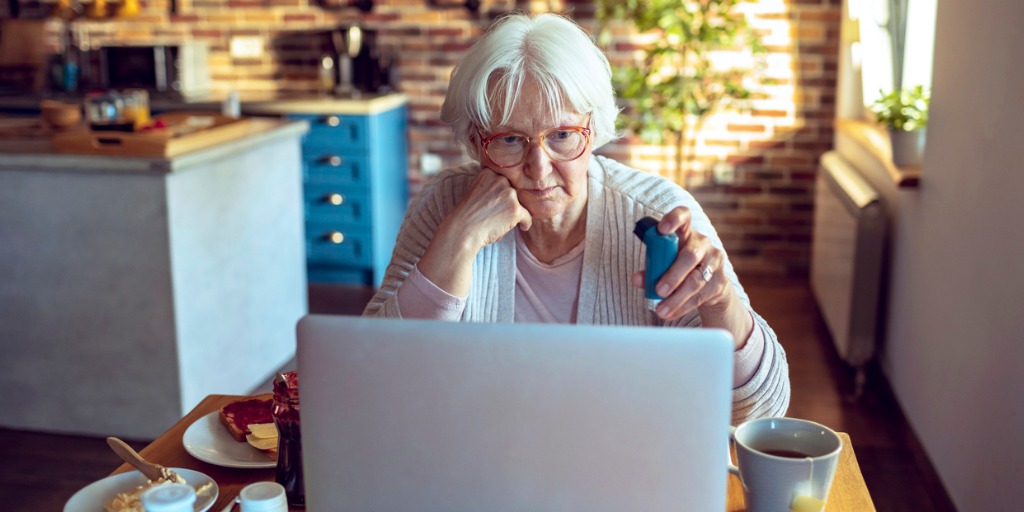 More than 16 million Americans have chronic obstructive pulmonary disease, commonly referred to as COPD, and millions more have it but don't know it. COPD is a chronic inflammatory lung disease that causes obstructed airflow from the lungs. Emphysema and chronic bronchitis are the two most prevalent conditions that contribute to the development of COPD. Signs of COPD include ongoing cough, shortness of breath, lots of mucus, and chest tightness — but everyone will experience them differently.
November is National COPD Awareness Month, which provides the COPD community with a time to come together to bring awareness of the disease. People living with COPD, their loved ones, and their care partners are not alone. There are a variety of COPD resources and support networks out there. Don't know where to start? We share easy to access resources for people living with COPD, their families, and their care partners.
COPD leadership resources
For people living with COPD, advocacy organizations offer a breadth of support, including in-person events and meetings, digital communities, forums, and educational opportunities.
The mission of the National Institute of Health's (NIH) National Heart, Lung, and Blood Institute (NHLBI) is to provide global leadership for a research, training, and education program to promote the prevention and treatment of heart, lung, and blood disorders and enhance the health of all individuals so that they can live longer and more fulfilling lives.
For COPD Awareness Month, NHLBI provides social media graphics to help raise awareness about COPD, supporting their #BreatheBetter campaign. They encourage use of the hashtag #COPDMonth, so they can like and share your content. NHLBI encourages you to join the Learn More Breathe Better program to promote COPD resources and educate others. Their hub includes handouts and fact sheets for patients and caregivers and health and community professionals to download or order print copies.
The American Lung Association (ALA) is committed to supporting those affected by COPD, and offers a variety of resources and information about the disease. Their Better Breathers Club program has connected people living with lung disease to education, support, and each other in communities around the country for over 40 years. They hold virtual meetings, in-person meetings, and webinars. Living with COPD is a support and discussion community for COPD where members share advice for breathing problems, oxygen, pulmonary rehab, and more. ALA's library also includes videos and other resources for COPD patients and caregivers.
COPD Foundation is a non-profit organization that engages, educates, and empowers their community through a unique "360 degree approach." Their goal is to mobilize partnerships between patients, caregivers, health care professionals, researchers, academic institutions, government agencies, and industry leaders with a core mission of preventing COPD, improving the lives of those affected, and stopping the progression of COPD. It's easy to join their interactive online community, COPD360Social, with over 47,000 members. The COPD Foundation also has a dedicated toolkit for COPD Awareness Month, chock full of a collection of images and language for you to share with your communities to help build awareness and most importantly, mobilize action. Their hashtag is #BreathingBetterTogether.
COPD Facebook groups and Reddit communities
Facebook is all about connecting people, and their "groups" are a great way for those who have been diagnosed with or are affected by COPD to meet others with similar experiences. Here are a few examples of groups and pages:
There are more Facebook groups, too. You can look for Facebook groups here.
As for COPD Reddit communities, r/COPD is dedicated to discussion, tips, and treatments that help those living with COPD. This is a place for support, articles, questions, and advice. The 1,200 member community discusses symptoms, coping mechanisms, diagnosis stories, treatment options, and more.
New studies are testing the safety and efficacy of investigational treatments for COPD. People living with COPD are needed to help move this science forward.