COPD resources: Where to find the information and support you need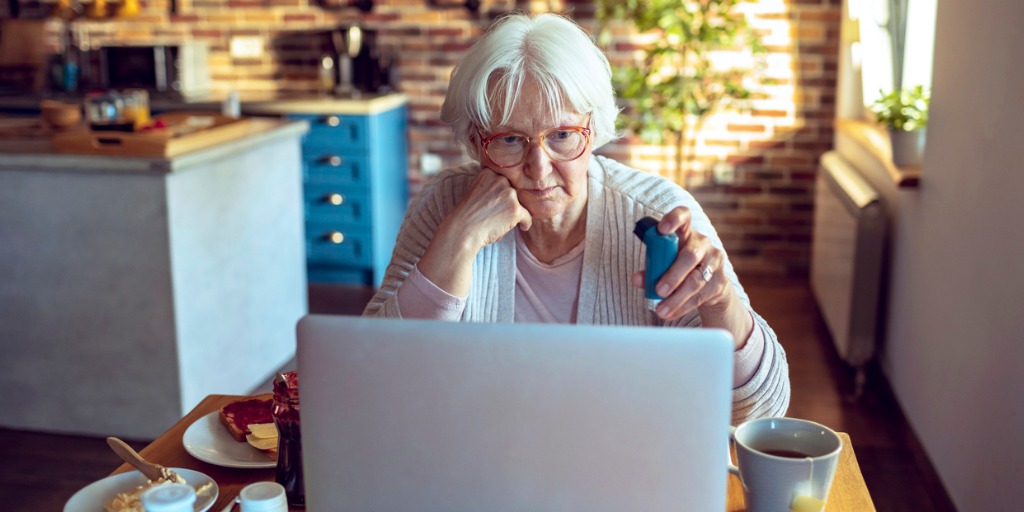 Chronic obstructive pulmonary disease, known commonly as COPD, is a condition that impacts more than 16 million Americans. COPD is a chronic, inflammatory lung disease that obstructs the airflow to and from the lungs, and common symptoms include a continual cough, shortness of breath, excess mucus, and chest tightness.For those living with COPD, their loved ones, and their care partners, we're sharing some helpful resources to gain information and build community.
COPD leadership resources
For those diagnosed with COPD, advocacy organizations provide a breadth of support, including events, meetings, online communities, forums, and educational information. These organizations include:
The National Institute of Health's (NIH) National Heart, Lung, and Blood Institute (NHLBI) division aims to provide global leadership for research, training, and education surrounding the prevention and treatment of heart, lung, and blood disorders. Through their work, they intend to enhance the health of all individuals so that they can live longer and more fulfilling lives.
The NHLBI is also a good source for social media graphics aimed at increasing COPD awareness, which are designed to be used alongside their #BreatheBetter campaign. They encourage individuals to use this hashtag when posting COPD information so they can engage with the content, and also invite patients to join the Learn More Breathe Better program, aimed at promoting COPD resources and educating others. Their hub includes handouts and fact sheets for patients and caregivers and health and community professionals to download or order print copies.
The American Lung Association (ALA) offers support for those impacted by COPD, providing a variety of resources and information about the disease. For over 40 years, their Better Breathers Club program has connected people living with lung disease to education, support, and each other in communities around the country. They hold meetings both in-person and online, in addition to hosting webinars. ALA's library also includes videos and other resources for COPD patients and caregivers, and their support and discussion community Living with COPD is a place where members share advice for breathing problems, oxygen, pulmonary rehab, and more.
The COPD Foundation, a non-profit organization, engages, educates, and empowers its community through a unique "360-degree approach." They aim to forge relationships between patients, caregivers, healthcare professionals, researchers, academic institutions, government agencies, and industry leaders, with a core mission of preventing COPD, improving the lives of those affected, and stopping the progression of COPD. Their online community, COPD360Social, is easy to join and contains over 55,000 members. COPD Facebook groups and Reddit communities
Facebook groups are a great resource for connecting with others surrounding a common topic, and there are many groups designed for people affected by COPD. Here are a few examples of groups and pages:
For those interested in joining a Reddit community, r/COPD is a space full of discussion, tips, and treatments that help those living with COPD. Members' posts cover topics related to support, articles, questions, and advice. The 2,700-member community discusses symptoms, coping mechanisms, diagnosis stories, treatment options, and more.
While COPD can seriously impact a person's life, research is happening every day to discover new and better ways to treat this condition — but studies can only advance when individuals take part. If you're interested in moving the science surrounding COPD forward, search for a clinical trial using the tool below.