ePharma 2019: 4 Unique Challenges of Clinical Trial Marketing – and How to Overcome Them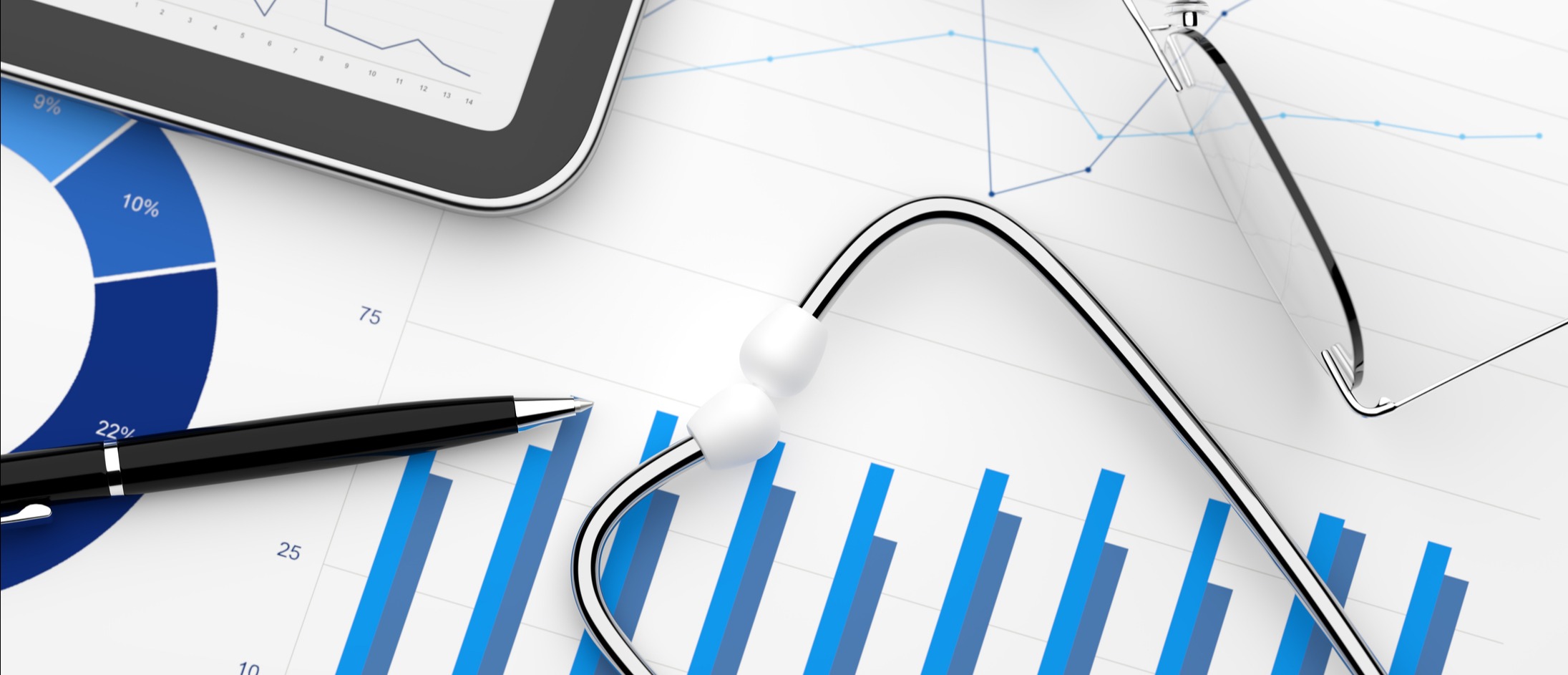 "Reach patients where they are, and not where you want them to be."
The above was just one of the many valuable lessons to be learned from this year's ePharma Impact conference. Leaders in healthcare gather at this annual summit to discuss the latest trends in digital marketing. Speakers included both agency-side experts and industry insiders, and topics ranged from hyper-personlization, artificial intelligence, virtual reality, and more.
As a healthcare innovator, we were especially excited to attend this year's conference. From machine learning to handling big data, there was hardly a topic that isn't changing the way patients are learning about clinical trials. But as much as we learned from the diverse insights across the healthcare spectrum, we couldn't help but notice the number of challenges that are unique to clinical trial recruitment, even when compared to other marketing in the healthcare industry.
Here are four challenges that are particularly unique to clinical trial marketing, and some ways to overcome them:
1. Inclusion and exclusion (I/E) criteria complicates the ability to repeat historical campaign performance within condition areas
Tom Wassel, Director of Analytics at Aptus Health, led a session on using machine learning to get a deeper understanding of healthcare professionals (HCP), and using those learnings for more effective outreach. Machine learning was used to identify the specific topics, formats, and channels that appeal to HCPs, and was able to increase the ROI of a campaign substantially.
Whether through machine learning or manual data analysis, using historical campaign data to inform future campaigns is smart, and is a key part of how Antidote aligns our methods of promotion with our target audiences. Before Antidote goes live with a clinical trial recruitment campaign, we create well-defined personas to uncover patient motivations and learn where patients spend their time. We also mine our database to pinpoint key targeting criteria to guide which platforms we will use.
However, an underlying assumption of using historical campaign performance is that an audience will behave similarly today as in the past. When marketing to HCPs with a static product or service, this assumption may often be true. With clinical trials, however, the inclusion and exclusion criteria means that no two trials, even trials within the same condition area, are alike. For example, the ads and platforms that worked for one Parkinson's clinical trial may be completely wrong for another Parkinson's clinical trial.
How can we overcome difficult inclusion and exclusion (I/E) criteria? Successfully handling the I/E criteria of a clinical trial requires condition-specific expertise. When Antidote recruits for a clinical trial, we supplement our own research and data with input from our extensive network of health experts. Insights from health advocacy groups ensure we can be precise about the patients we target.
2. Clinical trial participation takes an enormous amount of effort from patients
From 23&me to BarkBox, companies within every industry seem to have at least one adoption of the direct-to-consumer model. What could this look like for clinical trial recruitment? Jennifer Wulf, Director of Clinical Innovation at Pfizer, led a session where she discussed the risks and the gains of direct to consumer clinical trials. One of the benefits she mentioned was the ability to engage patients from a more diverse population pool and to increase the personalization of the clinical trial experience, while one of the risks was the potential loss of trust that could come when the model loses the human touch.
Anything that could make clinical trial participation easier for patients would be very exciting, because the barrier for entry and the effort required for participation in clinical trials is unusually high for patients, even compared to other health care products or services. When a patient is considering a new medication or is reviewing a device for self-care, they may have some concerns, but they generally know what questions to ask, who to ask, and what to expect. This is almost the complete opposite for clinical trials.
The majority of patients do not know about clinical trials, are unclear on how to learn about clinical trials, and the information available isn't easy to understand. Even for the most engaged patients, the process of finding a trial that is a good medical, lifestyle, and financial fit can be a fact-finding mission in and of itself. What's worse is that most patients that show up for a trial screening are not randomized into the study. For patients that get into a study, they must be willing and able to travel to a site for the visits, and cover costs that aren't covered by insurance or the study itself.
How can we overcome participation barriers? Clinical trial recruiters must focus on educating patients at every step of the recruitment journey. From the first time a patient sees an ad to when they decide to book their first screening, the patient must have the right information to learn what the study entails and why they are interested. With every clinical trial that Antidote recruits, we survey patients to learn about any misunderstandings they may have. Social media comments are also very useful for patient feedback.
3. The data on what's driving patients to randomize is often small and difficult to interpret
Dan Tierno, Associate Director of Global Data Sciences and Analytics at Bayer, led a session on the do's and dont's of handling data. A few especially useful "do's" were to be selective with what data is published, take advantage of even smaller data sets, and (very important) make sure you consider consent with the data you're gathering.
Leveraging data and insights for clinical trial recruitment is uniquely difficult, even in the world of health care marketing. When running a clinical trial recruitment campaign, most of the data gathered will allow a recruiter to optimize around which patients are diagnosed with a specific condition, patients who are interested in a clinical trial, and patients who will consent to a study participation. However, when a patient begins the screening process, there is a dramatic drop in the amount of data available.
The ratio of patients who respond to a clinical ad and who actually randomize into a study can be greater than 5,000 to 1. Smaller sample sizes means optimizations rely on lower confidence levels (below 95%), which means overfitting is harder to avoid and outliers become harder to identify. Aside from the barriers of smaller sample sizes, the screening data itself can require a medical professional to interpret, may not have direct application to marketing tactics, and may not be available for months after a campaign begins.
How can recruiters make the most of screening data? With smaller data sets comes the need to stick to a smaller number of hypotheses, tests, and conclusions. A/B testing is key to effective digital marketing, and we're particularly aggressive at Antidote. For every campaign, we run hundreds of image, copy, audience, and placement tests to increase patient engagement. But when the data is small, the focus should be on finding a few big learnings with enough impact to be statistically significant.
4. Screening a patient before they go to a site is not always straightforward
Amber Case, Research Fellow at the Institute for the Future, led a session on the future of AI and human machine interactions. She spoke about a concept known as the design of communication. The future of effective smart technology is not just about how easy products are to use, but also how effectively they communicate to users. A few particularly interesting tenets of this concept are the following:
Technology should create calm
Technology can communicate, but doesn't need to speak
The right amount of technology is the minimum needed to solve the problem
The spirit of the last bullet is related to the dilemma faced by clinical trial recruiters when it comes to prescreening. How much should a patient be screened before they are sent to a site? The right answer is the minimum amount to ensure the patient may be qualified to enroll. Too much screening will drive unnecessary patient attrition, and not enough screening can result in a number of problems from unworkable data to site fatigue. But finding the most effective balance isn't always a straightforward task.
For example, patients and protocols use different words. When recruiting for a clinical trial campaign that required patients perform clean intermittent catheterization (CIC), a key finding was that patients who perform CIC did not use the term CIC. Screening using the term "clean intermittent catheterization" was almost as harmful as helpful. A similar screening issue is that patients and protocols often interpret condition severity differently. For example, estimates suggest that about 5% of asthma patients have severe asthma. Even though most patients have mild or moderate asthma, many patients feel their symptoms are not well controlled and would report their asthma as severe. For some conditions like nonalcoholic steatohepatitis (NASH) or mild cognitive impairment, the diagnosis itself might be uncertain to the patient.
5. How can recruiters find the balance between too much and too little screening?
Soliciting feedback from sites receiving the patients is a great way to guarantee your recruitment efforts are screening patients effectively. If a significant number of patients are failing at the site for a criterion, then your efforts to screen for that criterion need to be evaluated. A simple way to keep your prescreening efficient is through A/B testing. If you find that costs significantly decrease with the removal of a criterion screening, perhaps it is worth removing, changing the language, or finding a better place in the patient journey to screen for that criteria.
A final thought for all healthcare marketers
"Who will miss you when you're gone?"
Seth Godin, author and former dot com business executive, asked this question on the second day of the conference. He covered a range of topics, but a key theme he discussed was understanding your core audience by considering those people who really need your service.
We hope to be at next year's ePharma Impact conference, and, in the meantime, will be continually thinking about the patients who need clinical trials.