Five lessons in patient engagement we've learned over the last five years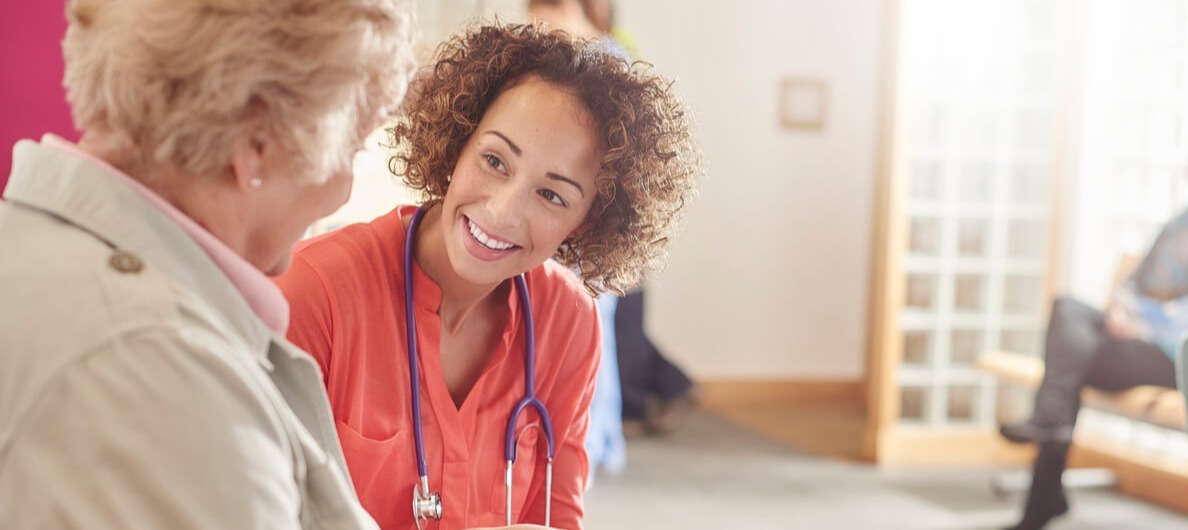 This year, Antidote's New York office is celebrating its fifth anniversary. As we reflect on how we've grown over the last half-decade, we wanted to share five lessons we've learned about clinical trials patient engagement along the way.
The term "patient" is misleading and can cause us to miss important opportunities.
It's critical to remember that the individuals we are seeking to serve and engage are just like us. Not only do they have families and work to tend to, but many do not want to be defined by their diagnosis. Rather, they want to find a way to live around it.
Even if a patient does assume a diagnosis as a key part of their identity -- as is the case with many health advocates -- that doesn't mean they don't have other experience or know-how that could help inform a drug strategy or clinical trial recruitment plan. Take, for example, Stacy Hurt, an advocate for colon cancer research and individuals who are differently abled. She says, "When I interact with a health system or with a company and they say, 'Thanks for sharing your story,' I want to be like, 'I'm happy to, but by the way, I have two masters degrees and 25 years in the industry'[...]It's way more than my cancer story. What has evolved from all of my collective healthcare experience is I have a lot of really different perspectives on all different sides of [the industry]."
If we don't seek to learn everything we can about the "patients" willing to engage with us in dialogue about our programs, we may miss big opportunities to learn and innovate.
Innovation is important, but so is doing the basics well.
And our data show, we as an industry aren't doing that well on the basics -- yet. Last year, we released a series of white papers sharing insights we gleaned from more than 4,000 individuals who answered questions about their experiences managing a medical diagnosis and how they think (or don't) about medical research.
By and large, these individuals highlighted the importance of things like the opportunity to regularly engage with study staff, ease of accessing information about available trials, convenience of research site, and clear communication about trial expectations and costs prior to enrollment. Factors like receiving a wearable device, having home visits (in lieu of site visits), and financial compensation were less important.
As we seek to innovate new techniques, it's abundantly clear that one of the best things we can do to recruit and retain individuals in medical research trials is make it easy to find, connect with, and participate in trials with clear communication, smart site selection, and protocols that are not unnecessarily burdensome.
Listen well and ask questions.
The best experts on what it's like to live with a health condition are people living that reality. When we talk about patient engagement in clinical trials, we need to speak holistically -- from identifying key patient needs through to market release of a new treatment.
Our data show patients have clear preferences in the types of studies they are most interested in participating in, as well as how those studies are designed, and that these preferences differ by condition and demographic factors. In our work at Antidote, we see these different preferences at play regularly; our patient advocacy organization partners correctly identify which inclusion and exclusion criteria will be the hardest to meet for any given trial nearly 100% of the time
If we want to do our work better, we need to ask the people who live with the condition questions to better understand what we don't know, and really listen to what they say. Then, we should think through the implications of that feedback for our work.
Be transparent.
Today, the name of the game is "big data." The more we are able to structure and conduct analyses on big data sets, the faster we will be able to develop new theories on disease etiology, identify new potential treatments, and make those treatments available to the people who need them most. Patients understand this, too, and are willing to help when we are clear about why data are being collected and how they will be used.
While legislation like GDPR and the California Consumer Privacy Act force industry to be more transparent, maintaining open and clear lines of communication with individuals about how and why data will be used because it's the right thing to do would go further in building trust with healthcare consumers.
Say thank you - with data.
This point may be the most important. In our survey, what we found is that individuals were equally likely to say that having access to their individual results in addition to the full study results would make them feel more like a stakeholder than subject in research. After all, patients are our industry's most important stakeholders.
To learn more about Antidote's work and how we engage patients for clinical trials, fill out the form below.