Idiopathic pulmonary fibrosis research round-up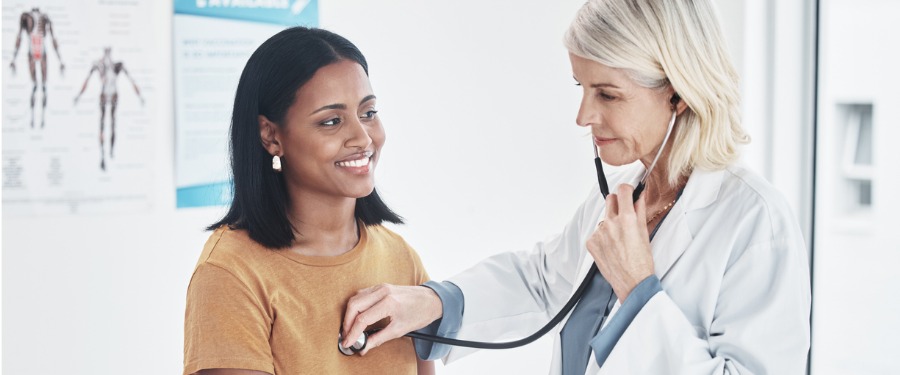 Though idiopathic pulmonary fibrosis (IPF) is the most common type of pulmonary fibrosis, it still has no known cause and no known cure. Because it causes scarring of the lungs, IPF can make it difficult to breathe and gets worse over time — meaning researchers are continually searching for breakthroughs that allow for a better understanding of the condition and how best to treat it.
Fortunately, there is a lot that is happening in the IPF research space, and we have compiled a list of some interesting findings below. From AI-powered diagnostics to cough therapies and new genetic expression insights, there is a lot to learn about this condition.
A new AI algorithm provides accurate IPF diagnosis
At Nagoya University, a research group successfully created an AI algorithm to diagnose IPF solely using non-invasive examinations. Traditionally, IPF is diagnosed with highly invasive techniques, such as lung biopsy, and requires a specialist to complete. Through lung images and routine medical information, this new algorithm has been able to quickly and accurately make a diagnosis, which can enable doctors to identify IPF and intervene in the disease's progression earlier.
"Idiopathic pulmonary fibrosis has a very poor prognosis among lung diseases," says Taiki Furukawa, an Assistant Professor at Nagoya. "It has been difficult to diagnose even for general respiratory physicians. The diagnostic AI developed in this study would allow any hospital to get a diagnosis equivalent to that of a specialist."
Phase 2a trial tests an IPF cough treatment
A Phase 2a clinical trial recently tested NP-120 (ifenprodil), an experimental oral therapy, and found it significantly reduced coughing for people with IPF. The study's goal was to evaluate the number of patients that achieved a 50% or greater drop in daily cough frequency while taking NP-120 for 12 weeks.
Researchers found that 75% of participants had a reduction in coughs and the 24-hour cough counts were reduced by 32%. "Ifenprodil's potential as a potent cough treatment just increased," said Christopher J. Moreau CEO of Algernon. "We have to remember that cough in IPF patients has been historically even more difficult to treat than stand-alone chronic cough."
Similarities found between COVID-19 and IPF
While most people recover fully from COVID-19, research shows that about one-third of those infected experience symptoms weeks and months after their initial infection. One of the symptoms that people may develop is a fibrotic type of interstitial lung disease (ILD), about which researchers still know little.
To understand more about ILD, researchers set up computational models to identify shared gene expression and cellular processes and found many similarities between COVID-19 and IPF. "If proven in prospective studies," states corresponding author Pradipta Ghosh, MD, "this biomarker could indicate who is at greatest risk for progressive fibrosis and may require lung transplantation."
New treatments for conditions like IPF can only happen when patients take part in clinical trials. Search for your clinical trial match today to see if you may be eligible.