Medical Pioneers: Meet Erica Barnes, rare disease advocate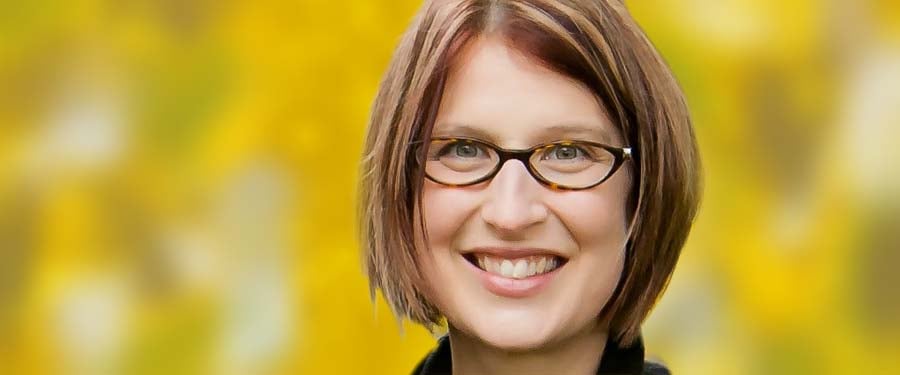 "I have a vision of a world where every single child with a rare disease has a treatment option," said Erica Barnes, founder of Chloe's Fight Rare Disease Foundation.
Erica, an emerging powerhouse in rare disease advocacy, came to the field as many do: unintentionally, through a "life interrupted" by a diagnosis.
In 2010, Erica and her husband Philip noticed their daughter, Chloe, was not reaching developmental milestones in the same time her big sister had. A speech pathologist with a background in rehabilitation therapy, Erica knew something was not right.
When her pediatrician dismissed her concerns, Erica sought a second opinion and demanded an MRI. The test confirmed Erica's suspicions and led to a diagnosis for Chloe: Metachromatic Leukodystrophy (MLD), a rare, fatal lysosomal storage disorder.
"You go from the nightmare of not knowing what's wrong, to the relief of finding out 'Oh, they figured out what's wrong', to the nightmare of 'and there's nothing we can do for you,'" she said.
It's every parent's worst fear.
Thanks to Erica's keen eye and swift action, Chloe's story is unique among many individuals diagnosed with a rare disease in that she was never misdiagnosed. According to Erica, most individuals living with rare disease have two or three diagnoses before arriving at the correct one.
Receiving a diagnosis quickly gave the family the chance to try a treatment to slow the progression of the disease. Chloe underwent a bone marrow transplant at the Mayo Clinic, a short drive from their family home in the suburbs of Minneapolis. A few weeks after the transplant, Chloe passed away from complications related to the procedure. She was two years old.
Erica took her personal tragedy and channeled it into action. Four years after her daughter's death, Erica founded Chloe's Fight Rare Disease Foundation, which aims to create a world in which every child diagnosed with a rare genetic disease has a cure.
The organization works toward that aim by raising funds for medical research at the University of Minnesota. Erica and Philip's energy and determination caught the attention of researchers in the university's medical school, including its new Dean, Dr. Jakub Tolar.
"I was easily pulled into the gravitational field of Erica and Philip's minds," said Dr. Tolar. "And I have been always deeply grateful for the grace of their feelings and their thoughts as they put them into practical use."
Most recently, Erica and her collaborators at the University of Minnesota and NORD (National Organization of Rare Disorders) have taken their fight to the political arena.
Minnesota State Representative Matt Dean, whose wife lost two siblings to MLD, partnered with the team to author a bill establishing the Chloe Barnes Rare Disease Advisory Council. If the legislation passes, Minnesota will be one of only a handful of states in the US to sponsor an advisory council for rare diseases.
The bill will go to a vote during this legislative session and is expected to pass. When it does, the council will help state health administrators and legislators understand the challenges of living with a rare disease.
One such challenge includes the simple act of surviving day-to-day. With discussions at the national level indicating potential cuts to Medicaid and changes to the Orphan Drug Act, the opportunity to have the voices of individuals living with a rare disease and their caregivers heard has perhaps never been more important.
"Because there are no real treatment options in the rare disease community, we need a social safety net," said Erica. "These cuts would be devastating."
Yet, the worst case scenario—cuts to medical research and social programs impacting services rare disease patients and caregivers need to live -- will not come to fruition, if Erica has anything to say about it.
"In life, there is always hope," she said. "We are going to go step-by-step [...] and we are going to try to find cures for kids."
--
Visit chloesfight.org to learn more about Chloe's Fight Rare Disease Foundation and to get involved.