12 Surprising Medical Research Volunteer Statistics for Clinical Trials Day
Clinical Trials Day is May 19, but every day, medical research volunteers participate in thousands of trials around the country for a wide range of conditions. Together, we're advancing medical research. Share your personal story—or just an interesting fact— this Friday with #ClinicalTrialsDay to help spread the word.
Here's an interesting fact we discovered: Of 20,395 open trials on ClinicalTrials.gov we reviewed in the United States, there are ten conditions that appear in ~20% of them. In order of prominence, these are: Breast Cancers, Diabetes Mellitus, Lung Cancer, Leukemia, Lymphoma, Prostate Cancers, Depression, Heart Failure, Stroke, and Coronary Artery Disease.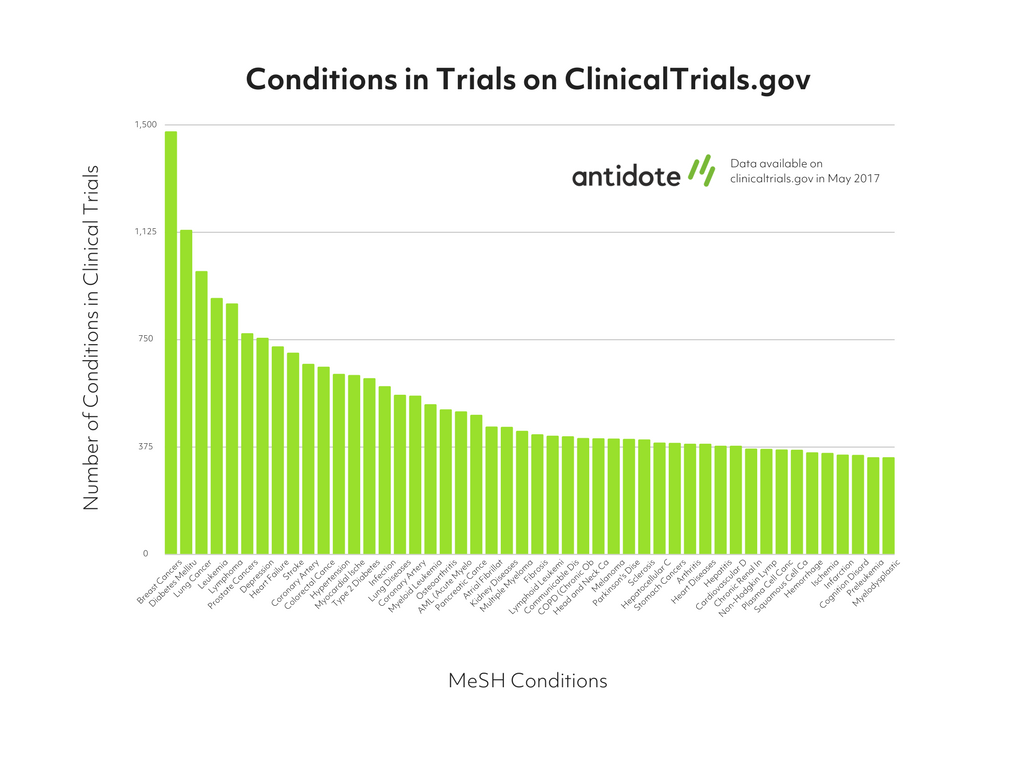 And here are some more interesting data points:
Antidote connects thousands of patients to research studies every month. If you're interested in joining our network, we'd like to talk. Contact us to learn more.