Patient Stories are Part of the Standard of Care at a National Cancer Hospital System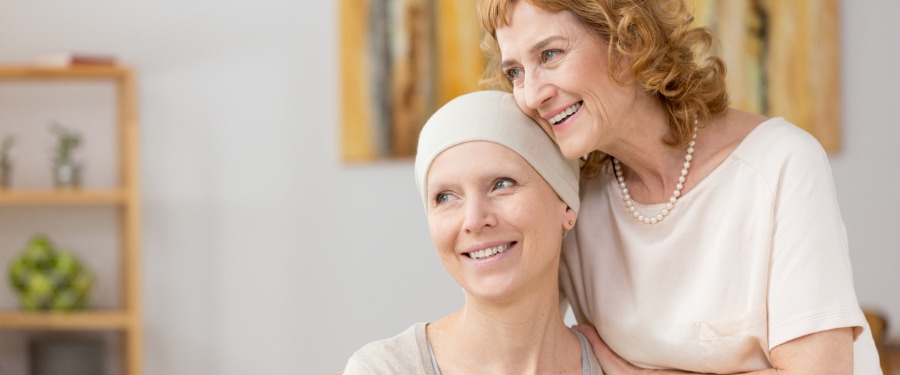 Cancer Treatment Centers of America (CTCA) is a five-hospital system with a national footprint. As a specialty provider in cancer care, the system sees 20,000 cancer patients annually, and consistently ranks in the top 3% of all hospitals in terms of patient satisfaction. In addition, the organization is one that has worked to harness the therapeutic benefits of patient storytelling through a partnership with StoryCorps, a nonprofit project with the mission of honoring and celebrating the lives of everyday Americans by recording and sharing their stories (via NPR), among other initiatives.
Peter Yesawich, Ph.D. serves as the Chief Growth Officer of Cancer Treatment Centers of America. We sat down with him to discuss CTCA's work and their mission to hear and share the patient voice.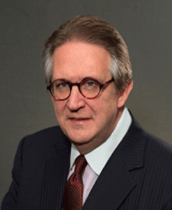 Can you start by telling us about CTCA? What is your mission and how do you work to achieve it?
We're a specialty cancer care provider with hospitals in Atlanta, Chicago, Philadelphia, Phoenix, and Tulsa. Our mission is very simple: we aim to help patients win their fight against cancer using advanced technology and a personalized approach to their care. We're also very proud to be known as one of the most transparent cancer providers when it comes to the publication of our treatment results. Specifically, we publish for 11 cancer types, and that's a rarity today; among the approximately 1,500 cancer care providers in the U.S. who report results to the National Cancer Database, fewer than 100 make their results available to the public. We view this transparency as fundamental to our commitment to patient centricity.
You have forged a partnership with StoryCorps to provide CTCA patients with the opportunity to share their cancer journeys. Tell us a bit about the inception and goals of the partnership?
The partnership began four years ago. We were intrigued by the concept of StoryCorps in and of itself, for one main reason: we are very sensitive to the voices and stories of patients.
Now, a lot of providers say that, but few really live it. At CTCA, we're always looking to celebrate the voice of the patient in ways that will be both helpful and meaningful. That's reflected in the patient stories we gather and share. And we support the weekly StoryCorps broadcast on NPR because we believe that the content is exceptionally human and powerful.

Many of the stories on your website come from a patient group called Cancer Fighters. Who are they and what do they do?
Like other cancer providers, we're eager to celebrate the patients we treat who eventually conquer their disease. We find many of these individuals want to give back. They feel that sharing their experience with cancer can be helpful to newly-diagnosed patients, others who are fighting their disease, and their caregivers.
For this reason, we created Cancer Fighters, a group of patients who graciously volunteer their time to share their personal journeys and experiences at CTCA with other patients. There's a certain bond that evolves as a result of people going through incredibly challenging experiences, and many find it beneficial to share their experience when they get to the other side. We often hear, "I wish someone had shared their experiences with me when I was making decisions about my care; it would have been so helpful."
In fact, we've found that, oftentimes, the personal experiences shared by one patient with another are actually more helpful to the patient than the dialogue they have with their doctor. Many people ascribe greater credibility to someone who has been through the same experience when it comes to sorting through complex, difficult decisions. That's the whole point of the support provided by our Cancer Fighters program.
Do you have any other storytelling initiatives at CTCA?
Yes, we have a unique event that recognizes patients who have achieved remission five years after their initial diagnosis. We call it "Celebrate Life" and we hold it once a year at each of our hospitals. All five-year survivors are invited to come and share in the fellowship and camaraderie. It's a day of support and inspiration, and a day when we invite those patients to share the stories of their journey as a source of encouragement and hope for all in attendance.
With patient consent, we then take these stories and share them on what we call our "Tree of Life." The tree is mechanical structure that is affixed to a wall facing a highly-trafficked area of our hospitals for all to see. We engrave a leaf with the name of each patient who has reached the five-year survival threshold. Recently, we've developed a digital version of the tree that is also displayed prominently in a highly-trafficked location and features a pedestal with controls that enable patients and caregivers to explore the tree, read patient testimonials and watch patient story videos. All our hospitals now feature this digital Tree of Life and we will soon make access available to anyone who would like to "visit" online.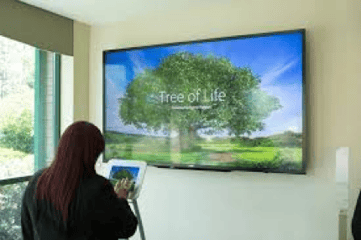 Cancer treatment stories aren't all happy ones. How do you balance positive experiences with negatives ones in patient story sharing?
All of the stories we share are unedited and expressed in the words and sentiments of the contributing patients; we encourage people to tell it like it is, because other patients want to hear it like it is.
One result of all the story sharing we do is that we have been able to improve as an organization. Not only are we elevating the voice of the patient in a meaningful way, but if we hear a story that includes mention of something we could have done better, we use that as a learning moment. We listen to these stories because it is important to hear and share them, and we also use them to continue to improve the care we deliver.
Do you have any favorite stories that have been shared as part of this partnership?
Honestly, it's really difficult to identify the most inspiring — because they're all incredibly inspiring. I can tell you personally from the stories that I've heard there hasn't been one yet that didn't have a significant impact on me. And the patients who are willing to stand up and share these very difficult experiences are both courageous and inspiring.

Definitely courageous and inspiring. These stories also point to an optimism that new treatments are and will continue to change the course of cancer as we know it. How does CTCA support storytelling around research?
If you think about all the patients in treatment for a variety of diseases, the percentage who enroll in clinical trials is disappointingly low. That number is less than 5% in cancer care. In oncology, trials are often reserved for those for whom the standard of care has failed. And the biggest issue we face is enrolling patients, so sharing stories about the importance of clinical trials can also be very beneficial for patients. There's an inspirational element to practically every clinical trial story, and there's an educational aspect that is critical as well.
After our conversation, we were eager to hear more of CTCA's patient stories. We took a look at the StoryCorps and video archives; here are a few of the stories we found most inspiring:
For more information on the Cancer Treatments Centers of America, please visit https://www.cancercenter.com/.
For more information on the importance of storytelling around clinical trials, visit: https://www.antidote.me/stories-of-the-patient-experience-from-patients-themselves.