Lupus Awareness Month: A Q&A with Lupus Foundation of America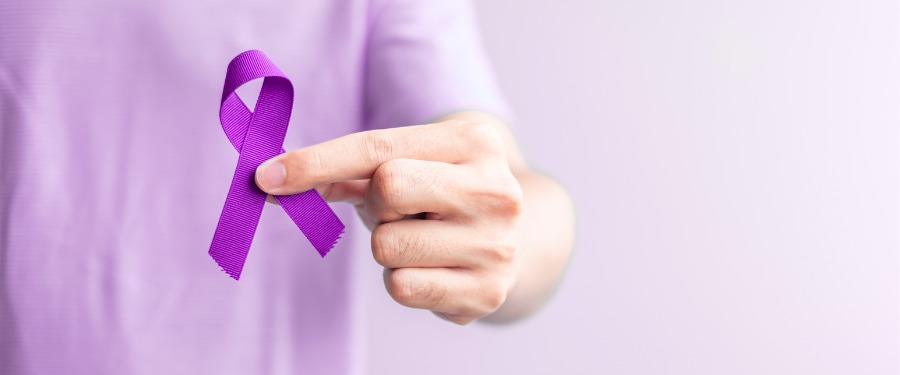 Lupus is a chronic, autoimmune disease that can be extremely difficult to identify and treat. Lupus can occur in anyone, and symptoms can range from mild to life threatening. Consequently, raising awareness and promoting early diagnosis is so important to identify and manage this condition.
Every May marks Lupus Awareness Month, an event spearheaded by the Lupus Foundation of America. The event provides a platform for the lupus community to raise awareness around the physical, emotional, and economic impact of the condition. This year, we were able to catch up with the people behind LFA to discuss their current work around advocacy, medical research, and community building. The answers were sourced from Melissa French, Content Director, Shannon Brown Communications Director, Wendy Rodgers, MPH, Director of Care and Support Services, and Joy Buie, PhD, MSCR, RN Director of Research — check out the interview below!
A Q&A with the Lupus Foundation of America for Lupus Awareness Month
May is Lupus Awareness Month. What are you doing to raise awareness about lupus and its impact on those living with the disease?
Throughout May, the Lupus Foundation of America is uniting communities across the country to Make Lupus Visible. Each week the LFA is focusing on an often invisible impact of lupus, and sharing resources, facts, and firsthand testimonials from people living with lupus.
The LFA is encouraging everybody to get involved, whether it's by sharing facts about lupus on their social media accounts or with friends and family, wearing purple for World Lupus Day on May 10 and throughout the month, or donating or starting a fundraiser.
You can learn more about all of the ways people can help raise awareness during Lupus Awareness Month and help Make Lupus Visible at www.lupus.org/lupusawarenessmonth.
Lupus Foundation of America has secured $684 million in lupus research funding, and awarded over 400 grants and fellowships to lupus investigators. Are there any recent research developments you're excited about?
There is a lot to be excited about right now in lupus research! Prior to 2021 only one targeted therapy for lupus had been approved in 60 years (belimumab in 2011). Since 2021 another drug developed specifically to treat lupus, anifrolumab, has been added to the arsenal of treatments available to people with lupus. Two more drugs, voclosporin and belimumab, were approved to treat lupus nephritis.
We are looking forward to further progress in emerging therapies such as Car-T cell therapy. Drs. Gary Gilkeson and Diane Kamen (both from the Medical University of South Carolina) are also evaluating the efficacy of Mesenchymal Stromal Cell therapy in lupus. At Hospital for Special Surgery, Dr. Jane Salmon's research showcases the safety of certolizumab during pregnancy and represents a glimpse into the future of targeted therapies for specific populations. And continuing research into already available therapies is improving our understanding of how these treatments can better help people with lupus. The LFA is proud of our decades-long investment in lupus research and looking forward to the future!
How does your partnership with Antidote help further the goals of lupus studies?
Through our partnership with Antidote, we are providing people living with lupus access to a powerful platform that tailors trial information to their needs and interests. This innovative tool enables patients to sift through the 'noise' of countless research studies, allowing them to identify trials that align with their geographic location and specific signs and symptoms. With Antidote's cutting-edge technology, people with lupus can seamlessly find research opportunities right for them. This not only empowers patients but also accelerates the pace of research, bringing us one step closer to finding viable treatments for lupus.
How does the Lupus Foundation of America provide support and build community?
Living with a lupus diagnosis introduces certain burdens that may not be recognized. In a Lupus Foundation of America survey, we found that 1 out of 4 individuals become permanently or temporarily disabled and only 31 percent of those surveyed can work full-time. This disease negatively impacts every facet of a person's life. Key areas of impact are relationships, finances, daily responsibilities, and enjoyment of life. To support and build the community, Lupus Foundation of America has an Ask the Educator Program where a team of highly trained individuals work one-to-one with those impacted by lupus to answer non-medical questions. This team receives emails and calls across the globe and support at various stages in their lupus journey by sharing our education resources and self-management tools, providing tips to navigate health systems, and encouraging them that with knowledge and diligent care a quality life with lupus is possible.
Our organization has also established a National Support Group Program where trained facilitators, many of which are lupus warriors, educate and empower the community. We expanded our reach by offering mostly virtual meetings to avoid travel and connect those living in rural areas with others. The goals of this program include:
Embracing the entire family
Providing credible lupus information
Focusing on coping strategies
Connecting lupus warriors and caregivers
Reminding everyone that they are NOT alone
We have a network across the country that allows individuals to connect with others within their local communities as well as six national groups that are designed to address specific populations. These include:
Asian Community
Hispanic Community
Lupus Sister Circle (for Black women)
LFA Man Cave (for Men)
Youth (under age 25)
Lupus Caregivers
For more information, visit our website at lupus.org. To connect with our support programs, check out Ask A Health Educator or Find Support Near You.
The majority of lupus patients are women, and women of color are at an especially high risk of developing the condition. What are some strategies for encouraging clinical trial participation among communities of color?
Lupus is two to three times more prevalent among women of color (African Americans, Hispanics/Latinos, Asians, Native Americans, Alaska Natives, Native Hawaiians, and other Pacific Islanders) than among Caucasian women. Minority women tend to develop lupus at a younger age, experience more serious complications, and have higher mortality rates. And cumulative mortality is significantly higher among Black people than among Whites. There are multiple barriers that hinder this population from participating in clinical trials such as transportation, language, time of day, location, and historical experiences such as racism.
To improve clinical trial participation among women of color, the Lupus Foundation of America has created a program called the Lupus Research Action Network (LRAN). Within this program, we have trained minorities, specifically women of color to educate peers about the benefits of participation. Over 50 percent of our participants are Black women — the most likely population not to be found in clinical trials. During this training, we talk about the racial misconduct of the past, provide insight on the advancements of science, teach that the patient controls their choice to continue or stop participating in a trial, and highlight the importance of minority presence in drug development. After training, LRAN members provide presentations within the lupus community and direct individuals to our resources, specifically our patient registry, Research Accelerated by You which has curated content about ongoing clinical trials.