The Special Diabetes Program: How JDRF Leads the Charge for Diabetes Research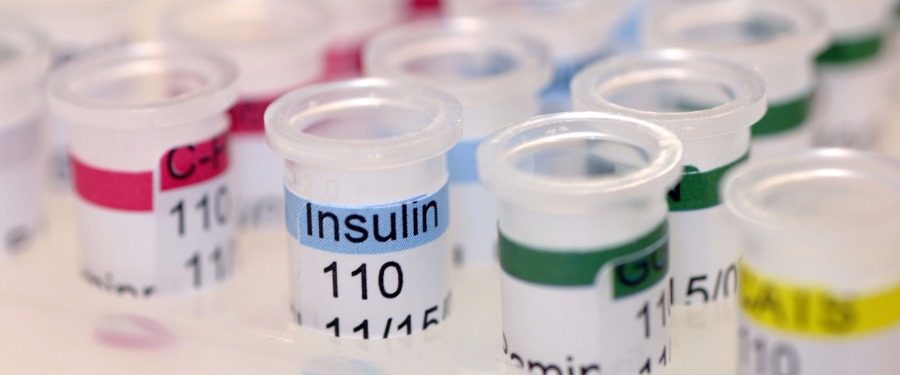 On February 9, you may have heard that Congress renewed funding for the Special Diabetes Program (SDP), a key program that funds diabetes research through the National Institutes of Health (NIH). Our friends at JDRF were heavily involved in advocating for the SDP to be renewed, so we sat down with Cynthia Rice, JDRF's Senior Vice President of Advocacy and Policy, to learn more.
Can you tell me a bit about the history of the Special Diabetes Program?
The SDP, which funds $150M a year in type 1 diabetes (T1D) research through the NIH, is incredibly important to our mission. It was created by Congress in 1997, after reports had come out underscoring that there wasn't enough federal investment in T1D research. Along with private investment from JDRF, the SDP has enabled great progress in T1D research over that time period — everything from identifying 50+ genes associated with T1D, to eye therapies that can help prevent vision loss in T1D, to artificial pancreas systems.
From an advocacy perspective, JDRF has been involved all along. The SDP needs to be renewed on a regular basis, usually every few years, so we have been involved with numerous legislative efforts with our champions on Capitol Hill to renew this program.
What does that advocacy look like exactly?
Our support of this program has largely been through our network of volunteer advocates across the country. They're people who have T1D or are personally affected by it, and the work they do is absolutely incredible. Our advocates organize meetings with members of Congress, they come to DC and meet in person, they call, they email, they show up at town hall meetings, they write letters to the editor, they put op-eds in their papers, etc. — all to underscore the importance of this funding and continuing the research it allows. When there are new members of Congress, our advocates go talk to them about T1D and why it is so important to work towards a cure. We even have a Children's Congress made up of 160 kids who testify before Congress every other year. This is a very active community. It's an intense disease that affects people 24 hours a day, seven days a week. People want and need better treatments and ultimately a cure, so they are ready and willing to make the case.
What sort of support does this program receive in Congress?
This program has always benefited from broad bipartisan support. T1D affects people across the country, so we have volunteers in every Congressional district, in all parts of the country. In 2016, our volunteers went to members of Congress and asked them to sign a letter of support for SDP — 75 senators and 356 congressmen signed.
Has the change in administration affected this support at all?
While there was a change in the administration, a lot of members of Congress have remained the same. The administration in its first budget about a year ago had proposed a two-year renewal of SDP, and the administration was supportive.
But while we continued to have bipartisan support, it was more difficult this year. Congress had many other issues of focus on its agenda ­and was dealing with government shutdowns. So it took more time than usual to get this renewed; in fact, this September was the first time it actually expired. Unfortunately, that delayed important research that needed to move forward.
How important is it that the SDP received multi-year funding this time around?
We always strive for multi-year funding. This latest renewal covers federal fiscal years 2018 and 2019, with $300M for two years. I've seen longer renewals too; in 2002, there was a five year renewal of program, but that was a time when there was a budget surplus. Renewal has always been part of a larger healthcare package that includes provisions that help pay for new spending. It's usually just one or two years.
So how does the funding get allocated now that it's been approved?
The NIH is in the process of putting out a whole series of requests for applications, which center on a variety of important areas in T1D research. These projects will cover a variety of diabetes research topics — from better treatments, to prevention, to research toward a cure.
Earlier, I mentioned private funding from JDRF. JDRF advocates for federal funding, but we also fund T1D research directly. JDRF has chapters around the country and affiliates around the world. Members of our community raise money through walks, galas, family and friend donations, etc. JDRF uses those funds to both advocate for federal funding and to fund our own extensive research program. Our scientists have a real collaboration with NIH — our research efforts are quite complementary. This is a fantastic example of a public-private partnership to advance our ultimate vision: a world without T1D.
Can you tell me about the sister program, the Special Diabetes Program for Indians (SDPI)?
That program was created at the same time as the SDP, and they have been renewed together throughout history. They were both in areas in diabetes where experts were saying there was inadequate federal investment. So that's an additional $300M that goes to the Indian Health Service to be used towards programs to help prevent type 2 diabetes and others that have helped improve outcomes for Native Americans with diabetes. This was also renewed in February.
Any closing thoughts?
The T1D community around the country is very determined. Every day they have to fight T1D to stay as healthy as possible, and they are determined to have a cure for this disease. It's because of their dedication and the engagement of so many people in the T1D community around the country that Congress has acted. We are incredibly thankful for those advocates and for the members of Congress who ultimately renewed this funding.
We've also been thrilled with the leadership of our diabetes caucus leaders — they've been real stalwarts in moving this initiative forward, and we really appreciate their support in guiding this program to renewal.