Top trends in clinical trials and patient recruitment in 2020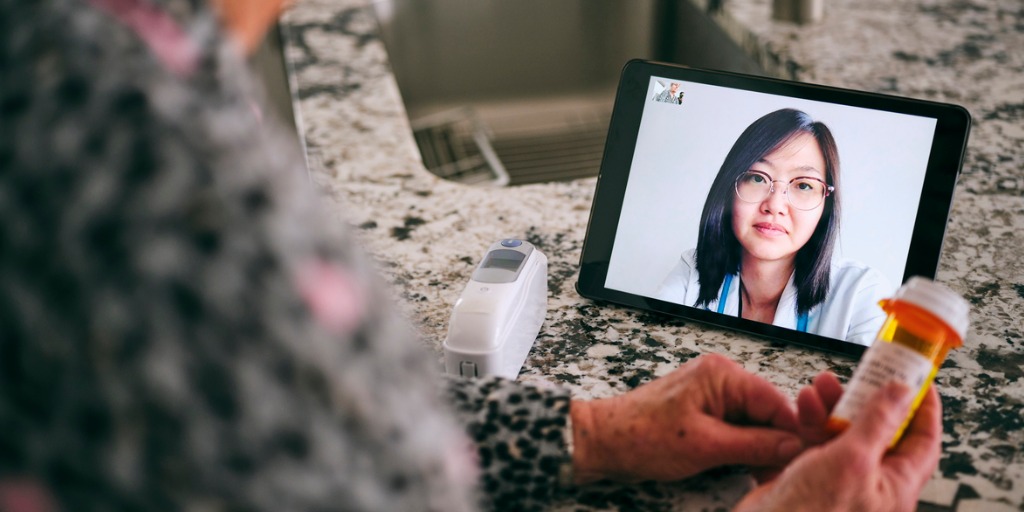 2020 has been an unprecedented year across the globe. The COVID-19 pandemic has caused us to rethink everything — especially how we move the needle when it comes to developing critical treatments. We look at a few top trends from 2020 in relation to clinical trials, and touch on what to expect in 2021.
Increased engagement with digital ads
The talk of 2020 has been the COVID-19 pandemic. However, as people socially distanced from one another, they took to digital platforms to stay connected.
One overarching benefit of digital patient recruitment is the ability to reach patients wherever they are online, including Facebook, Twitter, Quora, Reddit, Pinterest, TikTok, and search platforms like Google and Microsoft (formerly Bing). At any given time, 3.5 billion social media users in the world are scrolling through their social feeds. It's easy to understand why these digital platforms make sense for engaging patients around clinical trials.
One of the top trends we've seen in patient recruitment for clinical trials is the increased use of digital advertising to find the right patients for a trial. Patients are home, and many are on their computers and smartphones more than ever.
Earlier this year, we dove into the impact of COVID-19 on consumer behavior and digital marketing across various industries, taking a close look at digital engagement in the healthcare industry, particularly in regards to digital advertising for clinical trial patient recruitment. Comparing patient engagement with our clinical trial recruitment outreach in 2019 versus March 15 - August 31, 2020 demonstrated increased interest in clinical trials among patients we have reached out to. For example, across all geographies:
Click-through rate (CTR) is up 20%
Engagement rate is up 13%
Registration rate is up 80%
We've also noticed that people are searching the web to learn more about the basics of clinical trials, too.
In 2021, we expect to see sponsors and clinical trial recruitment companies utilize new content marketing mediums for advertising, like Spotify ads and podcast placements. Adding native videos to the mix of static images in digital ads is also something to look out for. And of course, pharmaceutical companies and biotechs will need to harness the increased interest in clinical trials to drive research forward.
Increased need for human connection
Technology is constantly evolving, but many potential participants still prefer to speak with someone on the phone, especially when it comes to sensitive medical topics. While digital has trended up, the pandemic has also highlighted the need for human connection in medicine more than ever before. Sponsors and sites should be thinking about adding follow-up services that are automated, personal, and also human. Automated follow-up emails or text messages can remind patients to take the next step. But it's also key to maintain a human connection throughout the clinical trial process. While technology will continue to provide important and impactful solutions within medical research, it's essential to remember that taking part in a clinical trial is a major decision that often requires an element of human contact, not just automation.
For example, at Antidote, our team of dedicated patient liaison managers answer our patient phone calls and text messages, and walk patients through the specifics of each trial. The feedback from patients about this service is overwhelmingly positive. Even though digital advertising and pointed pre-screeners are able to accurately match people to trial opportunities, we expect to see the trend of human connection continuing through 2021 (and beyond).
Pre-recruitment projects
Since many non-COVID-19 trials have been delayed or paused due to the pandemic, we've seen sponsors think about pre-recruitment for when trials do start back up again. Sponsors should consider working with a patient recruitment company to reframe recruitment as "pre-recruitment." This essentially means revamping the strategy such that outreach for the trial is focused on creating a registry of eligible, engaged patients who can be re-contacted whenever the COVID-19 pandemic subsides. This requires edits to materials and adjustments to planned patient flow, but allows sponsors to hit the ground running when your trial restarts. In 2021, sponsors should expect to re-engage interested patients to encourage participation.
Virtual or decentralized trials
When it comes to actually running a clinical trial, researchers have been getting creative, trading traditional processes for virtual or decentralized opportunities. One major advantage of decentralized trials is that they minimize health risks for patients taking part, many of whom have conditions that make them especially vulnerable to COVID-19. This benefit removes the burden and any accompanying anxieties from patients and encourages participation from wherever they may be. Other benefits of decentralizing research include:
Improved patient experience: Participating in a traditional clinical trial can be difficult. Obstacles can include multiple visits to clinical trial sites over extended periods of time or visiting sites that are not always conveniently located. Technologies like telemedicine simulate the kind of face-to-face interactions that help build trust between patient and provider and lower the burden on the patients. Decentralized trials also improve the patient experience by making necessary in-person visits local and adding in digital measurement tools.
Lower barriers to recruitment: If a study is largely virtual, location becomes less of an issue, and clinical trial recruitment companies can cast a much wider net to speed up the process.
Higher data quality: Technology like wearables helps researchers by providing real-time data. This is different from the typical trial experience, in which researchers get looks into very small windows of a patient's life, chiefly when they're at a site, or rely on self-reports in-between visits. Since data is collected in real-time, research staff can spend less time on data entry and more time on the science itself. The breadth of data that wearables provide to researchers allows for more accurate analysis and ultimately, stronger data.
Important testing and diagnostic data still need to be collected to successfully enroll a trial, or see it through to completion. One trend we've seen is clinical trial recruitment companies enlisting lab services and logistics partners, which removes participation barriers for patients and makes it easier to conduct a decentralized trial. At Antidote, we have reliable labs, electronic medical records platforms, and transportation companies in our back pocket to meet the needs of all patients. We expect to be tapping into these partners increasingly in 2021 as more and more trials move to a decentralized model.
Clinical trial patient recruitment companies use a range of methods, from digital advertising to community partnerships, to find the right patients for your trial. Antidote has proven successful in saving sponsors recruitment time, while providing a positive experience for patients.