5 ways to improve minority participation in medical trials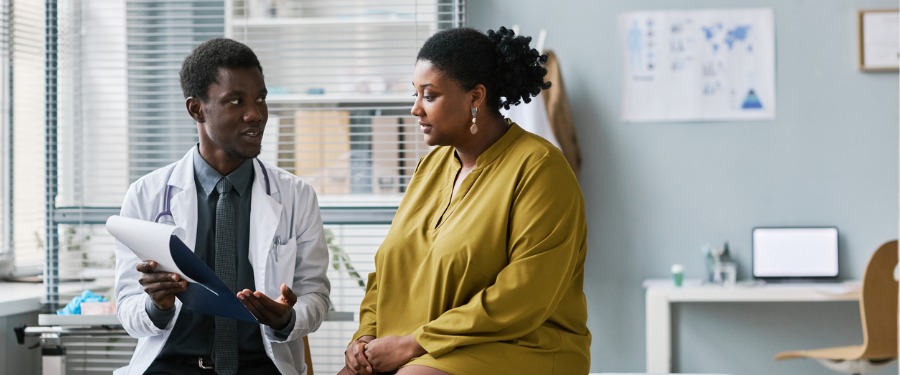 Clinical trials are an essential part of the process required to get new treatments and therapies approved for use in a patient population. These studies aim to evaluate whether a medication is safe and effective for patients to use — therefore, making sure the individuals who participate in the study reflect the real-world population is essential.
Unfortunately, representation in clinical trials often does not reflect the patient population at large, and the majority of clinical trials are conducted on white men of Western European descent. Despite the fact that people of color comprise around 40% of the U.S. population, these communities only make up between 2 and 16% of clinical trial participants. Though the FDA has issued guidance surrounding the increase of diversity in clinical trials, conscious and intentional action among industry professionals is the only way to ensure minority patients are properly represented.
In 2017, Antidote was privileged to host an extraordinary group of patients and advocates to discuss the impact of diversity in medical trials. Led by Andrew Schorr, a well-known patient advocate and the co-founder of Patient Power, an organization devoted to supporting cancer patients, care partners, and other loved ones through education and advocacy. The group talked about strategies for championing diversity in clinical trial patient recruitment and how industry professionals can help minority patients find and access medical research. Watch the full video below, or scroll down for a few highlights gleaned from the conversation.
Panelists:
Andrew Schorr, Founder of Patient Power (moderator)
David White, Patient Advocate at the American Kidney Fund
Michael Spigler, Vice President of Patient Services and Kidney Disease Education at the American Kidney Fund
Diane Gross, National Director of Advocacy and Programs at the Lupus Research Alliance
Donna Cryer, President of the Global Liver Institute
Jason Resendez, Executive Director of LatinosAgainstAlzheimer's Coalition
How to improve diverse representation in clinical trials
Build partnerships with groups that patients already trust.
For some potential participants, a major roadblock to their trial participation stems from a lack of trust in the healthcare system. Donna Cryer, President of the Global Liver Institute, stated, "There isn't a foundation [of trust] laid. Efforts to bring clinical trials through to community groups, with churches, with trusted intermediaries are so important to establish that trust and rapport." If patients have the opportunity to learn about the value of medical research and the possibility of participating, it becomes easier to connect individuals with potential trial opportunities.
Connect researchers and patients in person.
Many individuals are not familiar with how clinical trials work — one survey reported that 40% of adults didn't understand the medical research process. To address this, the Lupus Research Alliance once hosted a clinical trials fair, inviting both researchers and patients to help bridge that knowledge gap. "We had more than 300 people attend the event and it reflected the demographics of the population," said Diane Gross, National Director of Advocacy and Programs at the Lupus Research Alliance. "We brought the patients and the researchers together, talking to each other and learning from each other."
Design trials to be more patient-centric.
Even with the best clinical trial recruitment strategies, studies that aren't patient-centric will likely have a difficult time finding patients that represent a diverse cross-section of the population. A point made by Michael Spigler, Vice President of Patient Services and Kidney Disease Education at the American Kidney Fund, detailed how many clinical trial sites only offer visits on weekdays during normal business hours. This can be hard for any patient to participate in but is often more difficult for individuals from historically disadvantaged communities.
Consider health literacy when designing outreach materials.
Even if someone is interested in taking part in a clinical trial, understanding the dense language that study listings often employ can make the process unnecessarily confusing. "You can't search clinicaltrials.gov if you don't know the magic phrases that a normal person wouldn't speak," said Cryer. Research shows that 9 out of 10 adults have difficulty understanding health information, and this is an especially pertinent concern for Spanish-dominant communities. "A structural issue is that on clinicaltrials.gov, there's not a way to search for trials in Spanish," said Jason Resendez, Executive Director, LatinosAgainstAlzheimer's Coalition.
Engage patient advocates who have participated in studies.
Personal stories about clinical trial participation can be a powerful way to inspire others to get involved with medical research. "The most important thing to do is make an effort to reach the community and speak to them in language that they understand," said David White, a patient who works with the American Kidney Fund. Working with patients, advocacy groups, and other organizations that have a direct line to others in the community can be a strong strategy for connecting with patients on a human level and increasing diverse patient enrollment.
At Antidote, we are committed to enhancing underrepresented patient populations in clinical trials. We have a history of outreach that ensures the patient population is properly represented — if you'd like to learn more, get in touch today.