5 ways to increase diversity in your clinical trial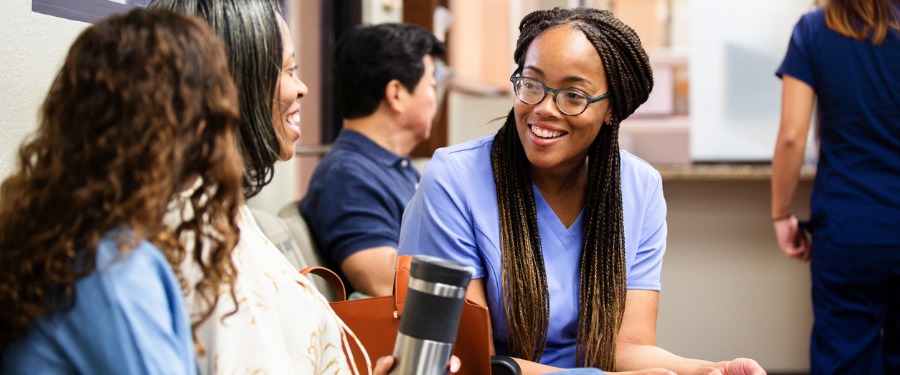 Increasing diversity, equity, and inclusion (DEI) in clinical trials is a topic that has received a lot of attention in recent years, especially on the heels of the most recent guidance from the Food and Drug Administration — but it is still an area ripe for improvement.
Though many leaders within the industry are making progress, creating true change requires having a deep understanding of why diversity is important, why it is lacking, and what actionable steps can be implemented at every stage of the trial process.
The importance of diversity in clinical trials
Increasing diversity in clinical trials is both a matter of ethics and science — it is important to ensure that all individuals are equally represented to be inclusionary, and it also leads to better research. Understanding more about diseases, medical interventions, and medication effectiveness is only possible when those that participate in medical studies are reflective of the real-world patient population.
The history of diversity in clinical trials
Throughout history, racial and ethnic minorities have been under-represented in the medical space, and the research industry is no exception. According to the FDA, clinical trial enrollment statistics for both African Americans and Hispanic populations show these groups are extremely underrepresented, making up less than 5% and 1% of overall participants, respectively.
While the reasoning for this is often cited as a mistrust of medical professionals by communities of color, there are also many aspects of clinical trial design that may unintentionally dissuade more diverse populations from participating — and by understanding these influential factors, sponsors can better understand how to recruit patients for clinical trials that accurately reflect the real-world patient population.
5 tips for increasing diversity in clinical trial patient recruitment
Select sites near communities you'd like to reach
Because convenience is often a common barrier to patient participation, selecting study sites in areas that are centrally located to the communities you are trying to target can be a major determining factor in the demographics of your participants.
Offer hybrid participation options for site visits
When designing patient-centric clinical trials that appeal to a diverse patient population, it is key to consider the barriers to participation that may primarily impact people of color. Interestingly, in a survey of over 4,000 patients, Antidote found that hybrid participation options, such as home visits or electronic check-ins in addition to site visits, were an especially important factor to non-white individuals. This means that working with sites that offer these types of hybrid participation options may be a strategic way to increase minority participation in your study.
Work with organizations capable of reaching diverse communities
When recruiting for a clinical trial, partnering with organizations who specialize in reaching diverse communities can be a great asset. For example, at Antidote, we have worked with our partners at the National Minority Health Association to learn from their expertise on how to reach communities of color for clinical trial opportunities.
Build trust between participants and researchers
There are multiple reasons why underrepresented populations may mistrust the medical system, which must be remedied to create true change. "[The] underrepresentation that we encounter today is much more about current affairs and implicit bias, access to healthcare, practice of medicine, and less about historical issues," says Allison Kalloo, MPH, a founding partner and communications lead of Clinical Ambassador and iParticipate. Understanding where mistrust comes from — both in the past and now — will allow everyone involved in clinical research to begin to build genuine relationships going forward.
Use marketing that will resonate with diverse populations
When performing online outreach, it is possible to make use of digital marketing expertise to better reach specific audiences. By implementing location-based ad targeting, utilizing imagery that reflects the target population, and leveraging data from partners in a particular therapeutic area or in the DEI space, it's possible to reach specific patient populations with extreme accuracy.
At Antidote, we have experience recruiting diverse patient populations through our digital marketing expertise, diverse partner network, and more. If you'd like to learn how we can help you with outreach, get in touch today.