A conversation with BrightFocus Foundation about their new live-streaming talk show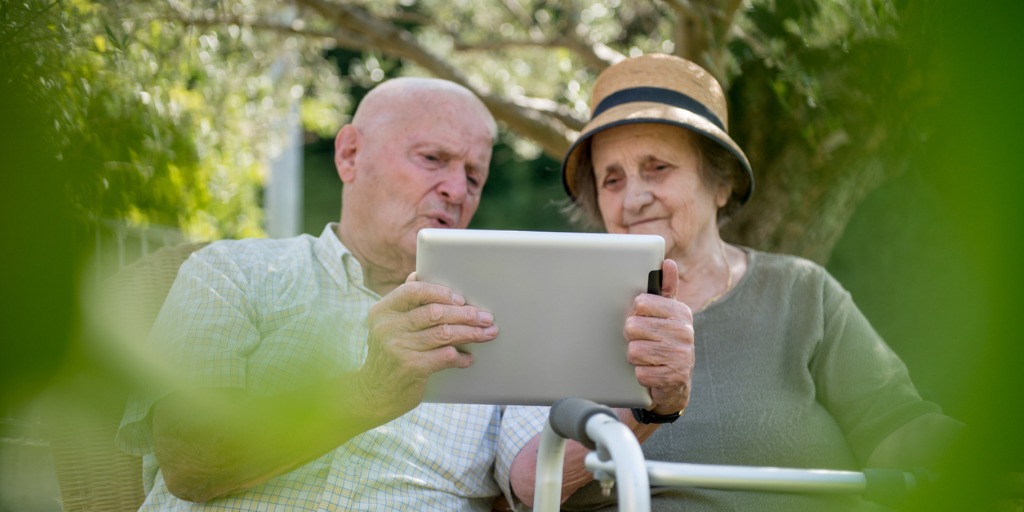 We're excited to share new ways that partners in our network are moving the research and advocacy fronts forward. BrightFocus Foundation funds exceptional scientific research worldwide to defeat Alzheimer's disease, macular degeneration, and glaucoma. They recently started a live-streaming talk show, Brain Info Live, as part of their mission to provide expert information on Alzheimer's disease and related dementias and overall brain health. We spoke with Nancy Lynn, Senior VP, Strategic Partnerships at BrightFocus Foundation, about how this idea came to fruition and what the future of Brain Info Live looks like.
What is Brain Info Live and how did the idea come about?
Brain Info Live is a new live-streaming talk show focused on Alzheimer's disease and related dementias (ADRD) and overall brain health. The goal of this virtual community outreach series is to develop a sustained educational campaign that addresses equity, diversity, and health disparities in the ADRD space. Every three weeks we release new live programs featuring local experts and community leaders, dynamic interviews, practical lifestyle tips, and film and TV clips to increase the awareness of available local resources and clinical trials.
Prior to the pandemic, BrightFocus Foundation, alongside Gates Ventures and public and private sector leaders, developed a screening tour of the award-winning documentary Turning Point. To continue the outreach of this programming and to meet the moment of the pandemic, Brain Info Live was born, creating consistent, accessible, and entertaining online Alzheimer's education.
What topics have you covered so far and what's in the pipeline for the future?
Since its launch in August 2021, the program has explored a range of topics in our first 25 episodes across three regions: Greater Boston, Southern California, and Florida. From Early Warning Signs vs. Normal Aging, to Financial Planning and Caregiving, to Can I Prevent Alzheimer's Disease, all topics and resources related to brain health and lifestyle interventions, Alzheimer's and related dementias, early detection and diagnosis, clinical trials, caregiving, long-term planning, and more. Future episodes will include safety preparedness, music and memories, housing options, and more.
How have patients, caregivers, and community members responded to the Brain Info Live content? Which local experts and community leaders have you featured?
The response to the programming has been encouraging and viewers share they appreciate the relatability of the information and the lighthearted and entertaining delivery. The Q&A portion of the program has become a huge draw for many new viewers.
We've been fortunate to work with wonderful experts and leaders from all of our regions including Harvard Medical School, Brigham and Women's Hospital, Irvine Clinical Research, Alzheimer's Los Angeles, Pacific Resource Network, USF Byrd, and more. Some of our special guests have included Reisa Sperling, MD (Massachusetts General Hospital), and MSNBC's Richard Lui.
Why is it crucial that Alzheimer's and brain health education campaigns address diversity, equity, inclusion, and health disparities?
When it comes to Alzheimer's and brain health education, it's important to acknowledge the challenges of accessibility, especially when we talk about reaching everyone in the brain health community. For Brain Info Live, we work with local community leaders and partners to provide culturally tailored information and resources specific to the communities we serve. Our goal is to generate a sustained dialogue that builds trust over time between community members, families, clinicians, researchers, and other health professionals.
Aside from Brain Info Live, what other initiatives is BrightFocus Foundation doing to increase the awareness of available resources and clinical trial/research participation opportunities?
BrightFocus partners with industry and others to educate our audiences about opportunities to participate in research studies. Through our partnership with Antidote, we are able to host a user-friendly clinical trial search tool, which we promote in our communications. We also produce a publication in English and Spanish (available in print and on our website) called Clinical Trials: Your Questions Answered, which walks readers through the process and covers topics such as questions to consider when joining a trial and informed consent.
---
Clinical trials seek to determine whether a medical strategy, treatment, or device is safe for use or consumption by humans. These studies may also present which medical approaches prove most effective for specific conditions or groups of people and, as a result, add to medical knowledge. Today's clinical trials will lead to new standards of care in the future. Interested in participating?