A conversation with Courtney Wulf about her lupus story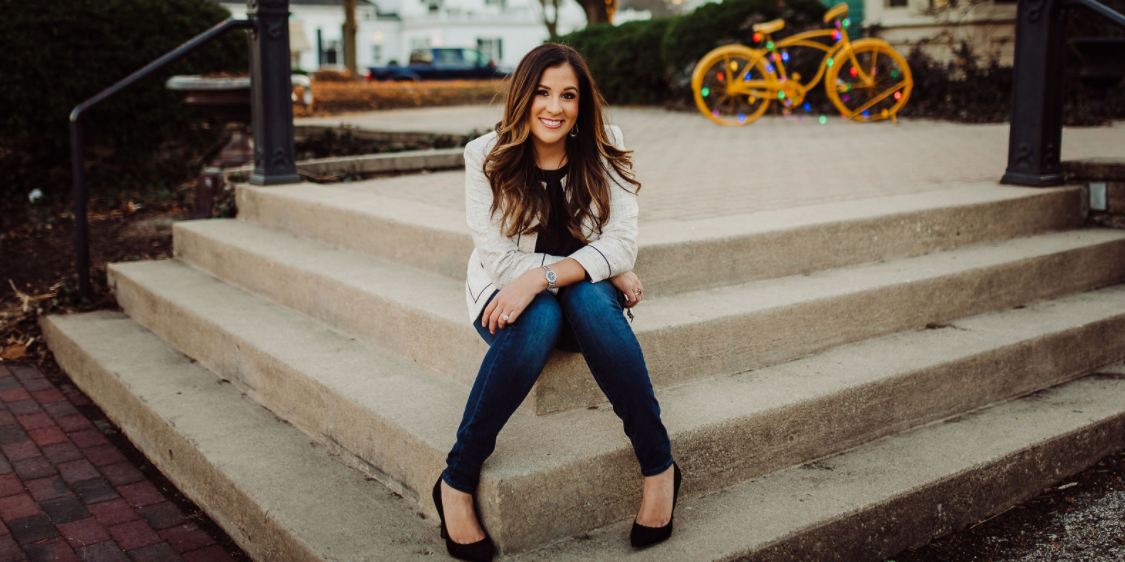 Patients are at the core of clinical research, and in our work, we're lucky enough to meet advocates and amplify their voices. We were thrilled to have a conversation with Courtney Wulf, a lupus patient and the principal/founder at Premier Patient Advocacy Associates. She spoke to us about the need for a strong support system, how COVID-19 has impacted lupus patients, the connection between lupus and mental health — and what research and advocacy mean for the lupus community. After hearing Courtney's inspirational story, it's no surprise that Premier Patient Advocacy Associates' mission is "to inspire, connect, and elevate the patient's voice." Here is our interview with Courtney.
Can you tell us a bit about the work you do with Premier Patient Advocacy Associates? How did you get started? What is your mission and how do you work to achieve it?
When I first got lupus, I realized that I found that it was therapeutic to share my story. The more I shared my story, the more people came to me and wanted to ask me questions or introduce a friend to me who had lupus. So I found myself becoming a sounding board or support person for a lot of people impacted by lupus. I'd been in pharmaceutical sales and in sales roles for over twenty years, and decided that shifting to a consultant role was a natural next step for me.
I started consulting part-time and found that I became more passionate about it, and I was putting my whole heart into helping people, so I decided to turn it into a business. I began to gain more visibility, and ultimately ended up partnering with pharma and biotech companies who wanted to hear the patient voice.
It took a lot of trial and error in my career — some things I tried gave me professional satisfaction but were too stressful for someone with lupus. My professional career and the choices I make always consider how my health will be impacted, and that's a big reason why I started PPAA. Our mission is to always have the patient's voice and perspective fueling everything that we do with any of our partnerships, especially with drug development. I can share my story and help others in the lupus community share theirs. I have found my true dream job.
Can you share the story of your lupus diagnosis? In what ways has this diagnosis impacted your life?
Who would have thought that being diagnosed with an incurable disease would be my favorite part of this interview? Throughout my ten years of living with lupus, I have been through hell and back, professionally, personally, emotionally, and physically. I'm so thankful for the valleys now because I'm at a peak.
I was 33 years old when I was diagnosed with lupus. I had been married for ten years at the time to my first husband and I had two small children. I was an avid runner and was working on the launch of a brand new drug as a pharma sales rep. My role was very taxing — long days at work, chauffeuring kids, business dinners, then doing it all over again the next day. It began to take a toll.
I always say one day I just woke up with lupus. I went to bed one night as I had every other night, and in the morning, I woke up with a red rash across my face. It didn't hurt, it didn't itch, but I eventually went to the dermatologist, who sent me home with ointment. Life got busy again and the rash got better (but didn't go away) — and I didn't have time for my follow-up appointment three weeks later.
Months later, I was running a race on Memorial Day weekend. I ran ten miles in the hot sun, then spent hours at a big festival outside. When I got home I had horrible sunburn with blisters. I grew up in the South Texas sun, and this had never been an issue. Shortly afterward, I went home to Texas, and in the hot sun, my rash came back with a vengeance. I called the dermatologist again and the first thing she said was, "we need to screen for lupus." I was familiar with lupus because one of my girlfriends in college had it and was in and out of the hospital and always very sick. I kind of laughed it off: "Go ahead ma'am, run your test."
But, a few days later, I was at work, visiting a doctor I had a great relationship with, and I doubled over in pain. I had to call my husband to come get me. I went to see a doctor who ran tests and determined I had blood and protein in my urine. A few days later, my blood test came back and I was lit up across the board. I was told this was looking like lupus and was referred to a rheumatologist. And that's when my world changed.
I became obsessed with learning everything I could. I thought I was going to die. I thought I needed more life insurance. My symptoms got stronger — I had arthritis in my fingers, I was exhausted all the time, I couldn't run without taking to my bed for the rest of the day. One of the things that I struggled with most is that I needed to call it something right away — but it takes a long time to arrive at an official lupus diagnosis.
A strong support system is so critical for people with lupus. Can you share a bit about why having a supportive care partner is important?
When my lupus symptoms began to accelerate is when my marriage began to unravel. I wasn't the same Courtney, I didn't have boundless amounts of energy anymore. I was obsessed with knowing what was going to happen to me and convincing myself I was not going to die. As my life changed and my health deteriorated, my husband began doing things that weren't what I would think a normal loving spouse would do when one is diagnosed with an incurable disease.
I clearly remember one day when I picked up my then-kindergartener from school and she was so excited to go to the library for a summer reading program. My hands were curled because my joints were so swollen and I was in so much pain, but I knew I needed to file it away so we could go to the library. I came home and wanted to be loved and cared for, but my husband had emotionally checked out.
About two years later, I was flaring every three months and I did not feel I had a safe place to come home to and heal mentally and physically. I felt self-conscious about having flare-ups because it would spark issues in my marriage. I did not feel my husband was the right person to take me to my doctor's appointments, so I had a friend take me while he stayed with our kids. I took medical leave because my doctor thought work was causing stress — but it was really my personal life. I had to make the very tough decision that staying in my marriage was not a good choice for me.
I filed for divorce in 2012 and it was difficult. Having to tell our kids was heartbreaking. And I carried such guilt because I was the one who wanted the divorce. I was the one who said, "I'm not happy. I can't stick this out for the kids." But all was finalized in March of 2013 and my health began to stabilize a year after that.
I took some time to figure out what I needed in a partner. The list was different than it had been before I was diagnosed. I needed a care partner — someone who was going to come to doctor's appointments and ask questions about medications and side effects and treatment plan decisions. Someone who was going to sit on my bed and hold my hand and tell me it's going to be okay.
A few years later, I found that someone. My now-husband was a colleague at the time and one day I was wearing a Lupus Society of Illinois pin on my jacket. He told me his mom had lupus and we got to talking. Over time we became closer friends and as it turns out, he is the love of my life — and who in the world would have ever thought I'd find someone already so intimately familiar with this disease? I believe his support is the reason my lupus has been stabilized for years now. We've been married for almost six years and my whole life has changed for the better because of him.
As I connect with more and more people who live with this disease, I have heard so many stories that are similar to mine, with partners saying, "I didn't sign up for this and I'm out." People with lupus have higher divorce rates than other autoimmune diseases. It can be really hard for spouses to understand this disease — it's invisible until it's not and that is really challenging.
The COVID-19 pandemic is affecting everyone, including those with chronic conditions. How has the pandemic impacted those living with lupus, and what support is available to them during these difficult times?
Obviously, the COVID-19 pandemic is the scariest thing we've ever lived through. And the first thing I thought of as someone living with lupus is, "If I get this, I'm going to die." When I have a flare-up, it affects my lungs, so I knew COVID would be terrible for me.
So, my family locked ourselves in. I never went out, my husband did all the grocery shopping, and we used delivery services. It was really hard for the kids. Fast forward a bit and I actually ended up getting COVID somehow. I had a terrible cough, round-the-clock fevers of 102 for five days, and terrible stomach issues. I was watching my pulse oximeter closely, but became so dehydrated that I started passing out. I went to urgent care, where they diagnosed COVID pneumonia and sent me to the hospital. I was lucky I was able to be treated pretty quickly, but it was truthfully terrifying to live through. I continued to have COVID symptoms for months afterward.
In terms of resources for lupus patients, there were a lot of webinars offering resources on how to get hydroxychloroquine and how to petition the government to make sure that lupus patients get the drug first. There were virtual events on how COVID and lupus affect your body. The overarching message lupus patients heard was that the way to stay safe was to stay home.
How does lupus impact mental health? What resources are available to those who are struggling?
How could lupus not impact your mental health? For me, I felt like I was holding in a deep secret when my marriage was unraveling and that began to give me anxiety and depression — and my first panic attack. Everything looked normal but I'd laugh at something and just start crying. I had never had anxiety or depression before. I remember losing a ton of weight at the height of my issues with my ex-husband. I went to the doctor and he was very concerned. He put me on anxiety medication and had me come in weekly to monitor my weight.
But even if I weren't in a marriage that was falling apart, getting diagnosed with a disease like lupus makes you sad! It makes you tired. If you have depression and anxiety, it can be hard to discern those symptoms from lupus. It's all about living a careful life — keep stress low, and make sure everything is balanced.
COVID has normalized talking about depression and anxiety and I think that's one silver lining — lupus is stress-induced and stress-inducing, so I think the more people talk about depression and anxiety and their connection to lupus, the better.
Why is the patient voice so critical in lupus research?
Diversity, equity, and inclusion in clinical research is a hot button topic for me. Being able to consult and make sure that the drug development industry is looking at racial disparities and testing their medications on real-world populations is so important.
To be honest, I feel like I can finally breathe. For the last ten years, I have been raising my hand trying to tell my story and now, you say "I have lupus" and people know what that is. I'm thankful for the visibility. But there is still a lot for work to be done in drug development. Companies need to be thinking about what it's like to live with lupus when they're designing their trials. And they need to be remembering the entire patient population — for example, I think people with lupus nephritis often feel forgotten. But I'm happy we're finally on this trajectory where there's more money allocated for lupus drug development. There's so much to be learned from patient journeys — physical, emotional, and spiritual — and I'm excited that pharma seems to be listening.
Advocates like Courtney are helping elevate patients' voices. One other way that patients can make a difference is through participating in clinical trials. New studies are testing the safety and efficacy of drugs for lupus, but they can't progress without volunteers. People living with lupus are needed to help move this science forward.