A conversation with the College Diabetes Network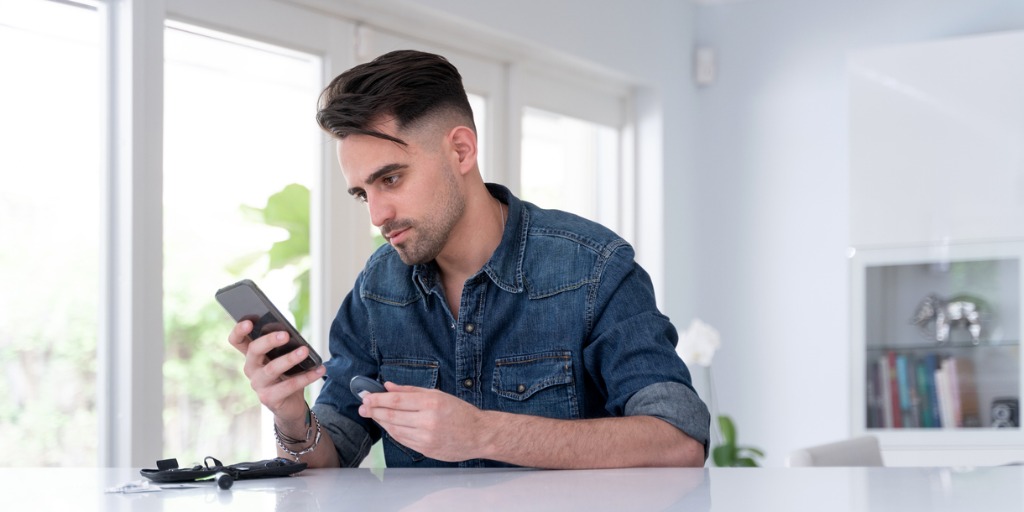 Our partner, the College Diabetes Network (CDN), is a national organization serving thousands of Type 1 Diabetes (T1D) students, their families, and their support networks. We spoke with the CDN to learn more about how they got their start, what they've been doing to help the T1D community throughout the COVID-19 pandemic, where they come up with relatable blog content, and why T1D clinical research is so important.
What is College Diabetes Network's mission and how did you get your start?
CDN's mission is singularly focused on providing young adults with T1D the peer connections they value, and expert resources they need, to successfully manage the challenging transition to independence at college and beyond. Our current CEO founded the organization over ten years ago! She was a college student living with T1D, feeling isolated and alone managing everything to do with college and a chronic illness. She set up a club on her campus, which turned into CDN. We now have chapters on college campuses across the U.S. (and a few in Canada), along with a suite of resources that cover topics important to young adults managing diabetes. These include guides on going to college, work, and managing a new diagnosis, along with YouTube videos featuring young adults giving advice on how they manage diabetes with their busy lives. We believe in the power of peer support – that it can fundamentally change and transform how you live with diabetes.
How has CDN been helping the T1D community throughout the COVID-19 pandemic?
At the start of the pandemic, we helped young adults manage the process of finishing their semesters suddenly online – from navigating accommodations in a virtual setting to creating expectations with caregivers. We worked closely with experts in the higher education space to ensure our students were protected and safe when classes resumed in the fall through blogs and tip sheets.
In 2020, we moved our events online, hosting virtual sessions on preparing for college, the workforce, mental health and everything in-between. We collaborated with others in the diabetes space, including JDRF, ADA, and TCOYD, to ensure we reached as many young people as possible.
We also worked with the Beyond Type 1 Coronavirus and Diabetes group to share accurate information on how to stay safe as we learned more about the illness.
Finally, we worked with our Corporate Members to ensure that we had up-to-date information on patient assistance programs so that none of our members had to ration insulin or supplies due to financial need.
You recently recognized College Diabetes Week, with a theme of #Feeling100. Tell us what that is all about.
We all want to Feel 100. We want to reach that unicorn blood sugar of 100. We want to feel our best while managing the ins and outs of diabetes. So, our College Diabetes Week theme of #Feeling100 showcased how our community works together to feel 100. CDN chapters participated in a number of different ways, from busting myths about diabetes on campus at events, to working with administrators at their schools to light up buildings blue, to raising diabetes awareness. Other chapters hosted virtual diabetes trivia events and helped raise money for CDN by posting bingo cards to their social media accounts. There's even a group of CDN chapters in Utah that worked together to plan a bowling event for diabetes awareness – they really embraced the "Feeling 100" spirit by encouraging attendees to dress like 100 year olds! We are proud of our chapter network for participating in College Diabetes Week in truly creative, meaningful ways.
Your blog provides relatable content for the younger generation who live with T1D, including the challenges of being a college student with T1D and the mental health implications of living with T1D. How do you identify the most important themes and issues to share with your community?
Our blog content is written by young adults in our network. It's critical to our mission to have the young adult voice be at the center of everything we do. We identify topics that we think would be of interest to our community and find bloggers to write about those topics, and we also encourage our community members to approach us if they have an idea for a blog.
We like to include a mix of content, including real-life product and technology reviews. We have found that many young adults aren't getting the information they need from their medical team about all the options available to them to manage their diabetes. Having the ability to read about how other young adults are using new tech allows our readers to better advocate for their needs at their next endo visit.
We also make sure to highlight stories from those who have had challenges – be it on campus or at work – to provide our readers with a way to learn from one another.
What kind of resources and support does CDN offer for T1D patients?
The most important support we provide is peer support – having the ability to relate to others with your lived experience is so critical to physical and mental health. As we mentioned earlier, we have digital resources with information on managing a new diagnosis, going to college or to work. All of our guides were created with the input of young adults and were medically reviewed. We also have YouTube videos covering the same topics, along with an active social media presence to help build our community.
Why is clinical research so important in the T1D space?
Clinical research matters because it presents a unique opportunity for those in the T1D space to make their opinions known. At CDN, we care about creating space at the table for all voices to be heard, especially the young adult voice. By speaking up, research participants play an important role in creating positive change in the broader diabetes community. In addition, research opportunities provide participants the chance to learn about their diabetes and take a closer look at how it's managed. This, in turn, can lead to discoveries that might not have happened outside of the research being conducted.
What excites you most about upcoming T1D research and clinical trials?
We at CDN are excited about so much of the great research going on right now! We have been following the artificial pancreas research and trials, along with the great work being done to delay diabetes onset. Lots of our staff and young adults participate in trials and we think it's so critical to learning more about diabetes and one day finding the cure!
---
T1D research can only move forward with clinical trial volunteers. Interested in helping study teams advance the development of T1D treatments? Click the link below to see if you're eligible for a study.