Antidote's ESG initiative: Building a culture of environmental sustainability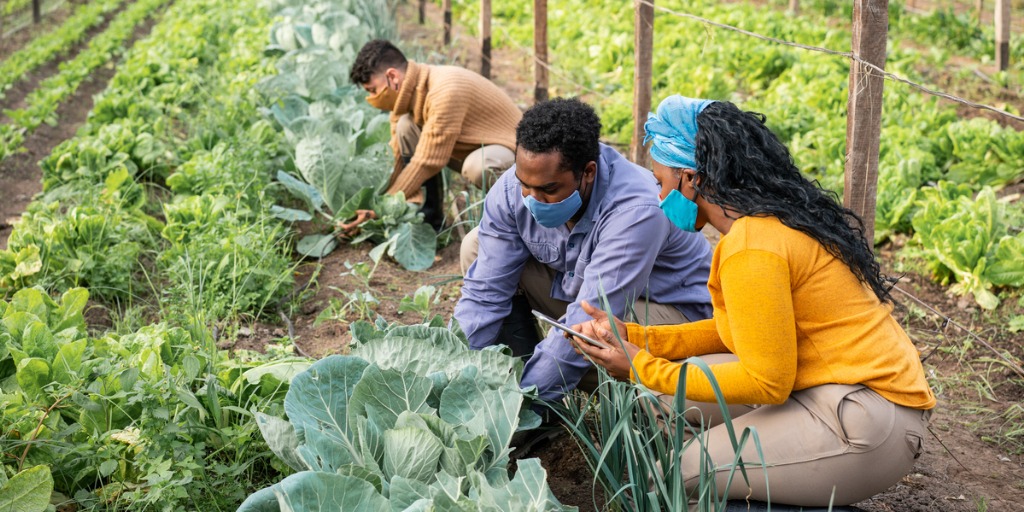 ESG, short for "Environmental, Social, and Governance," is a set of standards for a company's operations that socially conscious investors use to screen potential investments. This year, Antidote is tackling the environmental piece of ESG head-on.
"Our company is small and doesn't produce goods or services that have a major impact on the environment," says Laurent Schockmel, the CEO of Antidote. "However, even modest contributions can make a big difference. We believe that by building a culture of individual and collective environmental sustainability across Antidote, we'll contribute our small part to this universal challenge."
That's why we formed an ESG team to come up with engagement strategies for our US and UK-based employees. Here's what they are planning to do in 2022 and beyond.
Awareness campaigns
Awareness campaigns are designed to highlight the key issues of ESG to all Antidote employees. Campaigns that plan to roll out this year include:
A year-long competition to see who can lower their carbon footprint the most. Antidote employees will answer a few questions to see what their carbon footlike is like and will be given suggestions on how to lower it.
A focus on plants: how to grow your own fruits and vegetables, the importance of planting trees, and why composting is an essential part of environmental sustainability. We plan to:

Have a plant photo contest on Slack. The most votes will win a prize of Antidote donating to the winner's choice of an environmental organization.
Have a Forest app contest. Forest is an app that restricts you from touching your phone for a certain amount of time. The more time that elapses, the more your tree grows. The app helps you stay focused. After a certain amount of trees are grown, the company plants a real one!

Attention to food: reducing food miles, reducing food waste, eating more plant-based diets, and eating seasonally. We plan to:

Have a photo contest on Slack with photos featuring farmer's market hauls. The best haul will win!
Share training courses centered around food justice and sustainability.
"As a society, we're learning more about the importance of our environment, but not necessarily about how to take care of it," says Lauren Schill, Senior Manager, Clinical Site Operations, who is helping lead Antidote's ESG awareness campaigns.
UK-based Emily Barber, Antidote's Compliance Officer, wants people to acknowledge that climate change is an ever-present threat to our daily lives. "Risk of wildfire is increasing year on year, and climate change is projected to drive a large increase in fire danger across the whole of the UK," said Barber. "Due to our traditionally rainy weather, it's not something that many people think about here, but it's important to raise awareness of these issues happening right on our doorsteps, so we can all do our part to help and make some positive changes."
On the US front, Schill elaborates: "It's amazing how quickly things can change. For instance, this winter here in Wisconsin, we have experienced 30 inches less snowfall than our average. Because of this seemingly minor deviation, Lake Michigan has had the water levels drop by 2 inches in the first 2 months of 2022, as we haven't replaced what evaporated (impacting water supply as well as local ecosystems). Awareness campaigns and internal contests are a fun way to encourage my colleagues and me to learn and take small steps toward a more sustainable future."
Volunteering activities around sustainability
We are excited to have recently introduced a new benefit to our employees: one volunteering day off per year! This volunteering day gives employees the opportunity to give back and feel like they are making a difference. In addition to environmental and sustainability organizations, employees may volunteer with charitable nonprofit organizations involved in medical research, education, social services, and health and safety activities, as well as nonprofit organizations located within their local communities.
While employees are able to volunteer for an organization of their choice, we're placing an emphasis on volunteering for environmental and sustainability causes, including cleaning up litter at a local park or beach, tending to a community garden, passing out items at a food bank, or helping out at an animal shelter nearby. These volunteering activities are tied to the quarterly theme of our awareness campaigns.
"Having grown up in the Chicago public school system where we had to do 40 hours of community service per school year, volunteering is something I strongly encourage everyone to do whenever possible," says Pun Pasidparchya, Technical Project Coordinator. "I've seen firsthand how individual contributors are able to make a difference and develop stronger bonds within their community. On top of all the benefits you'll be providing back to your community, volunteering has been shown to improve physical and mental wellbeing. Who wouldn't want to help the planet while getting a supply of feel-good vibes?"
Sustainability training courses for all employees
In order to implement principles of sustainability into your lifestyle, education is key.
In Q2, alongside the 2022 year-long competition for lowering individuals' carbon footprint, we have selected two training courses designed to strengthen our understanding of our carbon and ecological footprint and why it matters.
In Q3 and Q4, we'll select two videos per quarter that focus on separate environmental issues, such as food sustainability and plants, which go hand-in-hand with the awareness campaigns and competitions we have planned.
"Anyone can say 'be greener, be more sustainable,' but HOW do we do those things? We have to learn it," says Schill. "After watching the first video we selected, I went to my energy provider and found that only 6% of our electric grid is sourced from clean energy, but that we have an option to opt for 25%, 50%, or 100% renewable energy. For an extra ~$30/month I was able to switch to 100% renewable energy with the click of a button. I look forward to finding additional changes I can make through the training courses and awareness campaigns."
Laptop/IT materials recycling
Antidote has implemented a recycling program for our company laptops and other electronic equipment. As technology evolves and devices need to be replaced, this initiative allows employees to:
donate old technology to be reused by those less fortunate, such as schools and other local organizations close to their heart
donate old technology to be reused by family and friends in need
trade in old technology to be refurbished or recycled
"It is important that we have a laptop and IT materials recycling program in place to keep toxic waste out of landfills, support those in need, and protect our environment," says Danielle Shupack, Human Resources Generalist.
At Antidote, we bring together talented people with different backgrounds to achieve an important mission. Every single member of our staff serves a critical role, and because we're a small team, each individual can see and feel their impact on the business. Along the way, we manage to have some fun, too. Interested in Antidote's company values and career opportunities? Click the button below to learn more about the Antidote team and what we do.