What are the best ways to participate in research studies?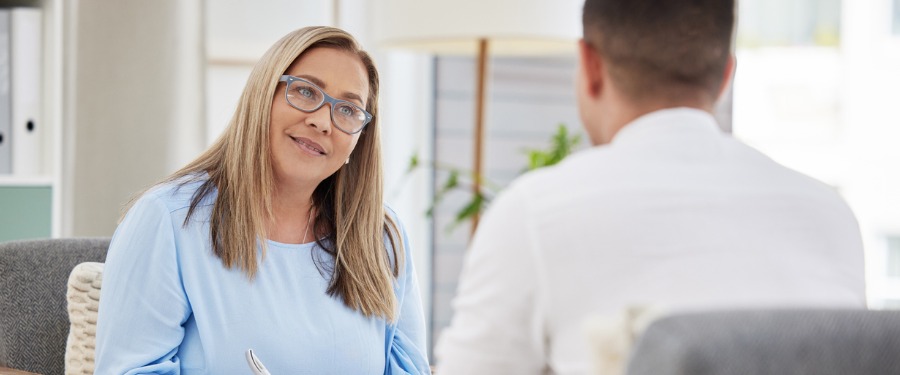 Participating in a clinical research study can have many benefits. From offering specialized care to providing participants with potential new treatment options, finding the right clinical trial can lead to positive outcomes for today's patients and unlock breakthroughs for those diagnosed in the future.
In spite of these benefits, confusion sometimes remains about how to participate in research studies and what types of trials are available to individuals. This is evidenced by the fact that many trials have low participation rates and even fail to meet enrollment goals in many cases. However, by learning more about the types of clinical trials available and the best ways to find trial matches, individuals can play an active role in their treatment plan and make the best choice for their situation.
Who can participate in research studies?
Each clinical trial will have its own eligibility criteria outlining who can participate. Some studies will seek healthy volunteers, while others will be looking for a person with a specific condition, and potentially with specified characteristics as well.
What are the types of clinical trials?
There are a few different types of clinical trials that participants can choose from, including:
Prevention trials, which look for potential ways to prevent certain diseases
Screening trials, to test for new ways of detecting diseases
Diagnostic trials, to study or compare diagnostic procedures for specific conditions
Treatment trials, to test new treatments, medications, or therapies
Behavioral trials, to evaluate behavioral changes that may improve health
Supportive care trials, to explore ways to improve a person's quality of life when they are living with a condition
How to participate in research studies
Use a clinical trial search tool
Instead of simply searching for a term such as "research study near me" and being overwhelmed by results, using a medical research-specific search tool is a great way to discover clinical trial listings that might be of interest. You can view details about trials quickly, including travel distance, condition, and inclusion criteria, and determine which ones may potentially be a good fit for you.
Discuss the trial with your doctor
Before you join a research study, it is important to discuss it with your doctor to ensure it will not interfere with your current medical protocol. Your doctor may advise you on questions to ask the clinical research site staff that may inform your decision, as well.
Reach out to the research team
After you have selected a trial, it is time to get in touch with the team running the study to gather more information. This step is like a two-way interview; you will be asking questions to determine if the study is the right fit for you, and the research team will be asking questions to determine if you are a good fit for the study.
Visit the research site or undergo virtual screening
If the conversation with the research team goes well, you can then visit the research site or have a virtual meeting to undergo any additional screening procedures and/or fully enroll in the trial. You will be asked to provide informed consent before enrolling, which should provide all the details you need — but ask as many questions as you'd like to make sure you are fully aware of all the study details.
What are the best ways to join a research study?
While visiting a trial site in person was once the only option for volunteer research opportunities, decentralized clinical trials you can participate in from home have become a more prevalent option in recent years, and hybrid options are sometimes available as well. In-person studies will often require one or more site visits, and may or may not offer time and travel compensation for volunteers. Hybrid studies may require a few in-person visits but will allow participants to complete at least some of the participation tasks virtually. Fully decentralized trials take place entirely online, meaning participants are not required to travel to any in-person locations.
There are plenty of options for research study participants to volunteer for clinical trials, and determining the best ways to participate in research is an individualized process. Considering the types of trials that might be a good fit, working with your doctor, and browsing the various trials that are available can be a great place to start — if you'd like to begin the process, use the button below to see what trials may be a fit for you.