Biliary tract cancer research round-up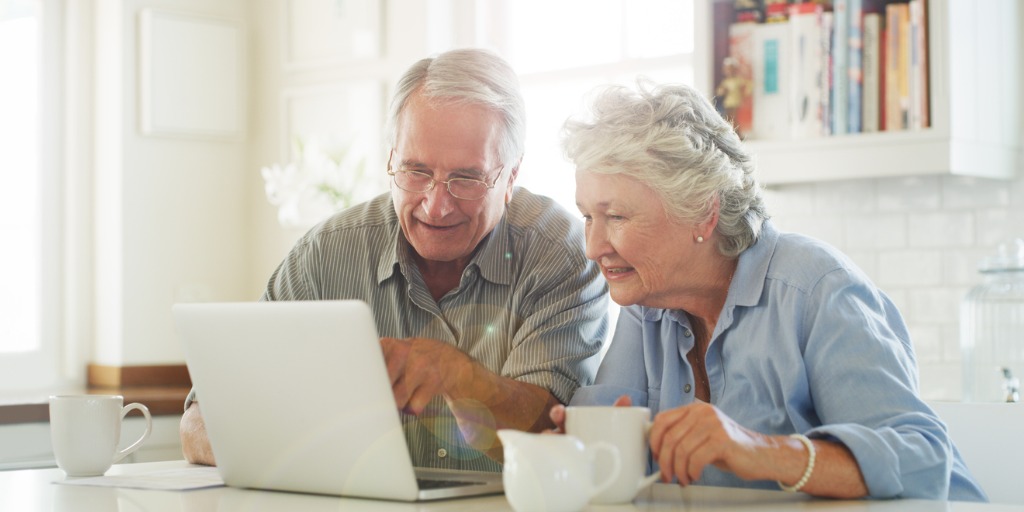 Biliary tract cancer (BTC) is a rare form of cancer that develops in the bile duct system, which connects the liver, gallbladder, and small intestine, moving bile to the small intestine. There are three types of biliary tract cancer: Intrahepatic cholangiocarcinoma (ICC, or bile duct cancer), extrahepatic cholangiocarcinoma, and gallbladder cancer. While this form of cancer is particularly tough on patients living with it, researchers are actively testing new treatments and searching for breakthroughs.
We took a look at some recent research news surrounding BTC: a new strategy for treating advanced, progressing bile duct cancer; how a protein can predict outcomes for patients with bile duct cancer; and the FDA's approval of the first targeted treatment for patients with cholangiocarcinoma.
A new strategy for treating advanced, progressing bile duct cancer
A recent study out of The Ohio State University Comprehensive Cancer Center – Arthur G. James Cancer Hospital and Richard J. Solove Research Institute (OSUCCC – James) shows how resistance to a promising targeted drug develops in patients with cholangiocarcinoma. The findings were published in the journal Molecular Cancer Therapeutics.
Researchers examined the FGFR (fibroblast growth factor receptor) gene in the cancer cells of a bile duct cancer patient who died after experiencing disease progression and developing resistance to the FGFR inhibitor infigratinib. They found that monitoring fragments of circulating tumor DNA for acquired mutations that cause resistance to FGFR inhibitors may reveal the presence of resistance mutations. This would mark the time that a patient should begin taking an additional drug (an mTOR inhibitor).
"While the majority of patients with FGFR-positive cholangiocarcinoma benefit from new FGFR inhibitors in clinical trials, most patients unfortunately develop cancers resistant to the drugs," said study leader Sameek Roychowdhury, MD, PhD, in a press release. "We believe that this study is an important step in understanding drug resistance, and improving the treatment of this and other cancers caused by abnormal FGFR gene mutations."
FDA approves first targeted treatment for patients with cholangiocarcinoma
In April 2020, the U.S. Food and Drug Administration (FDA) granted accelerated approval to Pemazyre (pemigatinib), the first treatment approved for adults with certain types of previously treated, advanced cholangiocarcinoma.
This approval is for patients with cholangiocarcinoma that is locally advanced or metastatic, and who have tumors that have a fusion or other rearrangement of a gene called fibroblast growth factor receptor 2 (FGFR2).
At diagnosis, a majority of patients with cholangiocarcinoma have an advanced form of the disease, meaning that it is no longer treatable with surgery. For these patients, until today, there have been no FDA-approved therapies. Pemazyre is a tablet that works by blocking FGFR2 in tumor cells (which are present in approximately 9% to 14% of cholangiocarcinoma patients) to prevent them from growing and spreading.
Bile duct biomarker can predict outcomes for patients with bile duct cancer
In a recent study out of Tokyo Medical and Dental University (TMDU), researchers uncovered a protein that may eventually help doctors predict which patients with ICC will have the worst outcomes, which may hopefully lead to more effective treatments.
The findings were published in the journal Carcinogenesis.
According to recent studies, ICC tumors tend to have genetic mutations leading to the loss of a protein called ARID1A (AT-rich interactive domain-containing protein 1A). The loss of ARID1A, it was assumed, could play a role in ICC by causing certain genes to turn on or off. To answer the question of which genes might be affected, researchers looked at ICC cell lines. Using a genome editing technique, the research team deleted the gene coding for ARID1A. The researchers discovered that when they removed ARID1A, the cells became especially malignant.
Patients who were ARID1A-negative had much poorer outcomes: five years after their diagnosis, less than 20% of ARID1A-negative patients had survived, compared with over 50% of ARID1A-positive patients. "ARID1A-negative patients are more likely to have high levels of a tumorigenic gene, which in turn enhances the malignancy of their cancer," says Shinji Tanaka, the corresponding author of the study, in a press release. "This has important medical implications for patients with ICC. For one, it may be possible to use ARID1A as a biomarker to help physicians predict the prognosis of their patients. What's more, further research into how ARID1A functions could someday lead to more sophisticated treatment methods for this form of the disease."
Patients living with biliary tract cancer can participate in research from the comfort of their homes. Learn more about becoming a partner in research: