For Clinical Trials Day, Reflecting on Why Research Matters
It's no secret that at Antidote, we're all about people. We come to work each day to help people connect with new treatments for devastating conditions, including those that have impacted our own loved ones. And we are in good company.
As Director of Partnerships, I am fortunate to work with the Antidote Connect network of over 130 partners who believe in our shared mission to connect people with medical research. Our partners spend their days empowering patients, educating caregivers, advocating for research, and raising funding to help alleviate the burden of disease. They tirelessly work to make healthcare more accessible for millions of individuals. Their work is inspiring. Their passion, contagious.
In honor of Clinical Trials Day, we would like to take a moment to recognize our partners by sharing some of the reasons they value medical research. Without the support of these organizations, we would not have the momentum needed on our mission to accelerate the breakthroughs of potentially life-saving treatments by bridging the gap between medical research and the people who need it.
To those who would like to join us in the work, whether you're a disease nonprofit or blogger in your community, . To our partners: Thank you for your partnership. We – and the thousands of individuals we've helped together – are truly grateful.
------

"It is an exciting time in type 1 diabetes research, as we support efforts that combine technology and medicine, such as artificial pancreas systems and beta cell transplantation. The development of new drugs, techniques and devices would not be possible without clinical trials."
- Derek Rapp, President and CEO, JDRF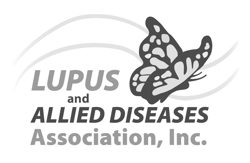 "As a patient-led organization we understand all too well the inadequacy of current treatments for diseases of unmet need like lupus and the urgency in developing superior therapies. […] Research provides much-needed hope for a brighter future for anyone struggling to manage complex, debilitating, life-altering, unpredictable diseases and we highly encourage people with lupus to consider participating in clinical trials to help advance drug development and improve patient quality of life."
- Kathleen A. Arntsen, President & CEO, Lupus and Allied Diseases Association

"Each person we can help enroll in clinical trials through our partnership is one life changed and one step closer to a cure."
- Tracy Rosecrans, SVP of Marketing and Product, Healthline

"Research is the only way we will find a cure for Alzheimer's disease and not just any research – specialized research that looks at new and innovative approaches to learning more about Alzheimer's disease so that focused research will eventually lead to a cure for this devastating disease. If we are going to find a cure for Alzheimer's disease, we must get aggressive with clinical trials. We must think out of the box, look for new paths to explore, and recruit as many candidates as we can so that we can get a full understanding of this disease that is constantly in motion."
- Mary Ann Ragona, Executive Director/CEO, Alzheimer's Disease Resource Center

"When evaluating treatment options, individuals and loved ones should consider clinical trials and discuss them with their healthcare team no matter where they are in their lung cancer journey. Clinical trials are not only important for those touched by lung cancer right now, but also an essential part of developing life-saving treatments for future patients."
- Jennifer C. King, PhD, Director of Science & Research, Lung Cancer Alliance

"Clinical trials are crucial to the thousands of boys and young men affected by Duchenne. We have seen first-hand the tremendous benefits to patients who are able to take part in trials. While most boys with Duchenne are usually in a wheelchair by age 12, we have seen teenagers walking throughout their high school years. Their quality of life has been significantly improved, in large part thanks to the cutting-edge treatments they have received through clinical trials. They are also playing a big role in the advancement of scientific research, which will benefit future generations who hopefully will not have to face this disease. Knowing that these trials are happening around the world provides a tremendous sense of hope for the boys and their families. As one mom of two boys with Duchenne said, 'Without hope, what do we have?'"
- Megan Zinn, Senior Development Officer, Jesse's Journey
"Clinical trials provide the opportunity for patients dealing with serious illness to get tomorrow's medicine today. These trials are the way research and drug development can move forward – without them, the path to improving quality of life and potentially cure becomes nearly impossible."
- Esther Schorr, Co-Founder, Patient Power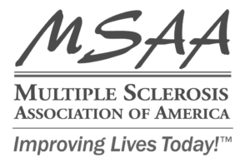 "At MSAA, we recognize the importance of having resources and information available to help the MS community. We also recognize the urgency involved in matching interested individuals with appropriate clinical trials to expedite MS research. We are proud to provide vital support services to individuals with MS, and we are thrilled to add the Antidote Match search tool to our offerings."
- Gina Ross Murdoch, President and CEO, MSAA

"We always encourage patients to talk to their doctors about clinical trials. Clinical trials are the way in which new treatment strategies are tested. All of the advancements in lung cancer treatments were made possible by patients participating in trials."
- Mary Henningfield, PhD, Director of Scientific Education and Research, Free to Breathe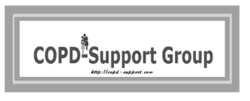 "Research is one of the best tools for discovering treatments, medications, and cures. We have members of our group and my own family that have participated in clinical trials for COPD and other illnesses or treatments. It is here to help change our lives for the better."
- Carolyn Krall, President, COPD-Support
"We at CureClick believe that clinical trials are the lifeblood of medical progress. Without research, there are no new treatments; no cures. It is critical we are able to help people understand that trials are available and that their participation in research is important, both for themselves and for their community."
- Brian Poeschl, COO, CureClick

"In the Alzheimer's clinical trial space, we see 80% screen-fail rates. That's unacceptable and causes long delays in recruitment. Antidote on the GALAXY platform is a critical solution and way to help fast-track the process of recruiting the right patient for the right trial."
- Meryl Comer, Co-Principal Investigator, PCORI's Alzheimer's & Dementia Patient/Caregiver Powered Research Network (AD-PCPRN); President & CEO, Geoffrey Beene Foundation Alzheimer's Initiative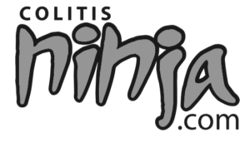 "Clinical trials lead to better, safer treatments. They help us better understand these diseases, which lead to cures."
- Amber Elder, IBD Blogger and Patient Activist, Colitis Ninja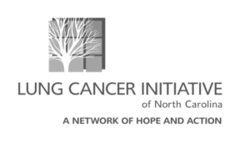 "Connecting patients to clinical trials is extremely important in advancing therapies for lung cancer, allowing patients access to potential treatment options that they may not otherwise have, as well as advancing research for future patients."
- Amy Cipau, President, Lung Cancer Initiative of North Carolina.

"Clinical trials are extremely important in the search for an Alzheimer's disease cure and/or a way to slow down the progression of the disease. To be successful these trials require the enrollment of many volunteer participants."
- Ken Zaentz, President and CEO, Alzheimer's New Jersey

"Clinical trials offer patients the chance to receive treatment which may otherwise not be available, and also help promote general knowledge or treatment of a specific condition that may benefit other patients."
- Joseph Vassalotti, MD, Chief Medical Officer, National Kidney Foundation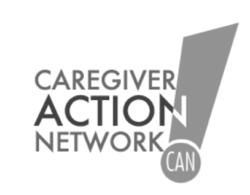 "Family caregivers want better treatments for their loved ones. That's why clinical trials of new therapies are so important. The only way to actual cures for many diseases is through clinical trials."
- John Schall, CEO, Caregiver Action Network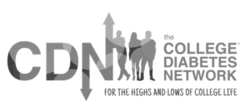 "Clinical trials represent the possibility of a future technology or therapy that improves the lives of people with diabetes. By participating in these trials, we are working toward making these improvements possible!"
- Christina Roth, CEO, College Diabetes Network

"Clinical trials are an important step in research and are crucial in bringing to market new drugs to combat rheumatoid disease and other life-altering illnesses. An individual's participation in a clinical trial is invaluable to countless others who are battling the same disease."
- Dana Symons, Vice President, Rheumatoid Patient Foundation

"Clinical research is the only way that promising laboratory science can be translated into treatments and cures for ALS and other neurological diseases."
- NEALS Consortium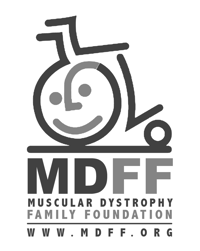 "Facilitating MD patients' involvement in clinical trials helps provide researchers with valuable information that may expedite the search for a cure, provide better treatments and higher quality of life for those living with Muscular Dystrophy."
- Robin K. Lee, Executive Director, MDFF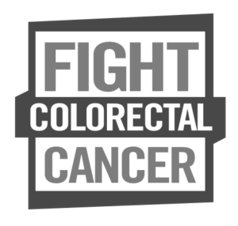 "Clinical trials are important because they provide information on new, innovative ways to tackle a disease, and without them, colorectal cancer therapies would not evolve to become better and more reliable. Patients may participate in clinical trials because they hope a new treatment will benefit them or they want to contribute to the future of medicine and help find cures."
- Sharyn Worrall, MPH, Patient Education Manager at Fight Colorectal Cancer

"At ALCF, we always encourage patients to find out as much information as possible from reliable sources so they can discuss options with their doctors. Antidote's patient friendly, easy-to-use clinical trial tool takes the work out of searching, making it easier than ever for patients to become educated on therapies that may be right for them."
- David Le Duc, Executive Director, Lung Cancer Foundation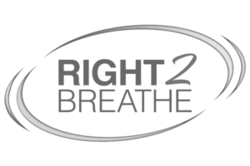 "With more than 24 million American's living with COPD in the United States, finding a cure for this disease is desperately needed. The partnership we've established with Antidote allows Right2Breathe® to connect recently diagnosed COPD patients with medical trial programs in their area that can expedite the search for a cure, and enhance the quality of life for all those living with respiratory disease."
- Tim Charlet, Co-Founder & Chief Marketing Officer, Right2Breathe®

"Clinical trials are a critical step in the drug development process as we work to learn about the underlying mechanisms and accelerate treatments and cures for neuromuscular diseases. Through clinical trial testing, investigators are able to assess not only whether an experimental drug is effective, but also that it is safe. These studies provide the evidence that can lead to FDA approval for life-changing treatments in the United States."
- Grace K. Pavlath, Ph.D., Senior Vice President and Scientific Program Director, Muscular Dystrophy Association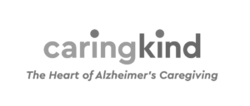 "In the absence of treatments or a cure for Alzheimer's and dementia, the best medicine is good care. And while we at CaringKind are experts in helping caregivers provide the best possible care, Antidote is making clinical trials more accessible to everyone in the Alzheimer's community."
- Lou-Ellen Barkan, President and CEO, CaringKind

"Antidote is a tremendous resource for families looking for clear, reliable information on clinical trials, as well as scientists hoping to accelerate the path to new and more effective treatments."
- Michael Buckley, Vice President, Public Affairs, BrightFocus Foundation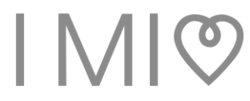 "We are a patient community with various types of neuromuscular disorders (mainly muscular dystrophies/atrophies). At the moment, there is no cure. That's why clinical trials are very important for us. Science is moving at a tremendous speed, and someday we hope to see that all the necessary treatments have been successfully developed!"
- Tatyana Vyatkina, I-MIO

"Clinical trials are an invaluable way for patients to contribute to the progression of research for healthcare, enabling others to benefit. This is why we're aligned with Antidote – to help our users discover and connect with suitable programmes to help other people get better."
- Matteo Berlucchi, CEO, Your.MD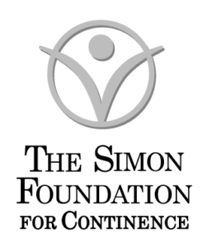 "We hope that people looking for clinical trial information will use the incredibly easy-to-use widget to learn more about clinical trials that might provide them relief from their incontinence symptoms, while also helping provide researchers with valuable information."
- Elizabeth LaGro, Vice President, Communications and Education Services, The Simon Foundation for Continence

"Antidote has created a unique, well conceived, and beautifully designed clinical trial widget for people living with Multiple Sclerosis to easily find trials suited to their individual needs. I hope this will help to improve the quality of life, and ultimately find a cure, for all of us living with MS!"
- Alan Mandel, MS, Executive Director, MSWorld

"If we're ever going to find a cure for Alzheimer's disease, we need scientists and researchers to keep testing new theories and more people volunteering to participate in clinical trials. Thanks to companies like Antidote that connect the right people to the right clinical trials, we're hopefully one step closer to ending this terrible disease."