Damian Washington shares his multiple sclerosis story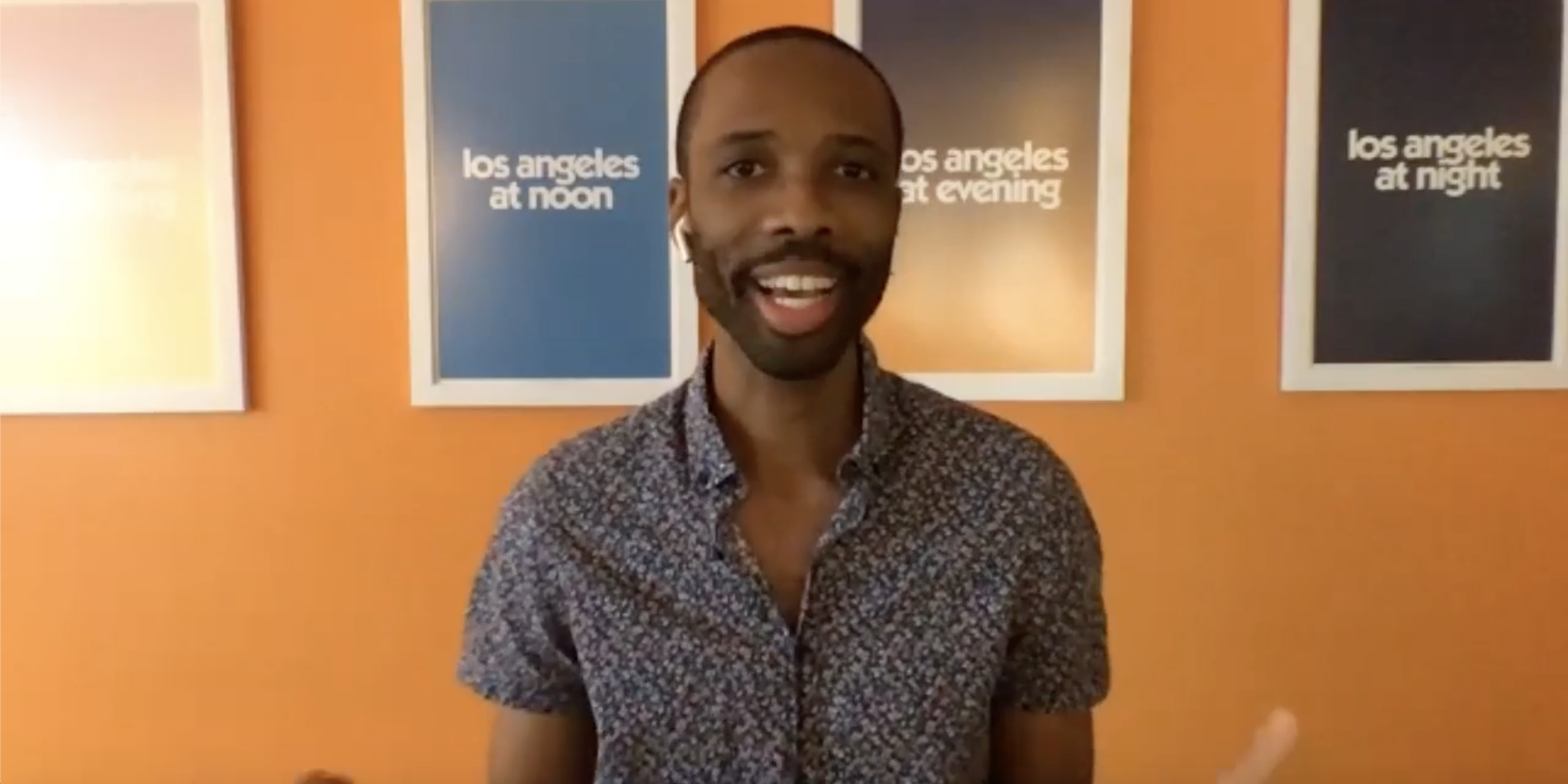 You've probably seen Damian Washington in a commercial on TV or somewhere on the internet. He appeared in a Ring.com commercial with the legendary Shaquille O'Neal, starred in a very funny Chex Mix commercial featuring a metal detector and a beach, and played a Lowe's employee named Jim who helps a couple find not only lightbulbs for their home, but an entire patio set, too. Damian does voiceovers for all sorts of ads as well. On top of his acting career, he's a devoted husband and a comedian.
Several years ago, Damian began experiencing some mysterious symptoms — like changes in his gait and his eyesight. One day, after an unexplained fall, his wife finally told him it was time to go to the doctor. After a long, circuitous journey that took him from doctor's office to doctor's office without answers, Damian finally got a diagnosis: multiple sclerosis (MS).
"MS has changed the way that I live because it's changed me," says Damian, who has connected with thousands of people on his YouTube channel, NoStressMS. His goal is to build a community around the disease one person at a time. We were honored to be able to sit down with Damian via Zoom and hear his MS story.
If you want to keep up with Damian and his acting work, as well as the educational and informative MS content he creates, check out his:
This project was done with the support of our partner MS Views & News, who graciously connected us with Damian. New treatments for MS can't move forward without volunteers for clinical trials. To learn more about clinical trial opportunities for people living with MS, click the link below.