Empowering patients: How to match to clinical trials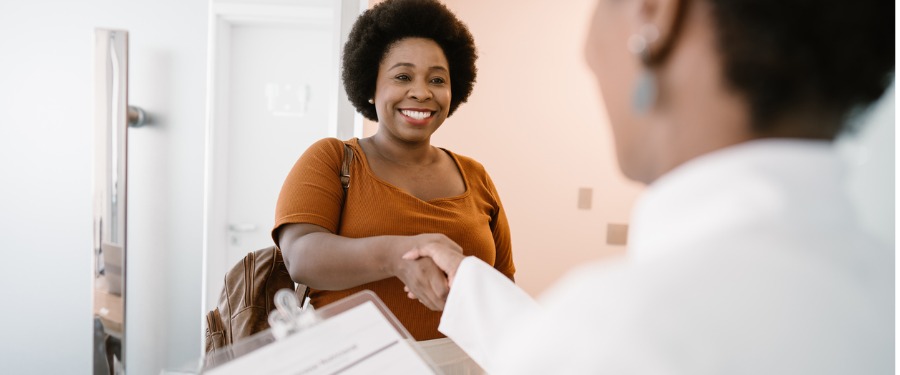 Clinical trials are an integral part of the medical industry, as they are required for any new treatment to be approved. Every medicine used today, whether prescription or over the counter, is a result of the rigorous research process that is a clinical trial — and for these trials to take place, volunteers are vital.
Making the choice to participate in clinical research is a formidable decision, and finding a study that's a good fit can also be quite challenging. In this blog, we will review some of the key benefits of participating in a clinical trial, as well as how to find research that is a match — keep reading to learn more.
The benefits of participating in clinical trials
Participating in research can be a rewarding experience for multiple reasons. Participants not only contribute to the discovery of medical breakthroughs, but they also receive potential benefits that can improve their quality of life. Access to potential new treatments, high-quality medical care, and specialists in their condition are all commonly cited as common motivators to participate in research studies alongside a sense of altruism and giving back to the patient community.
How to find clinical trial listings
Finding the right clinical trial can be daunting. While ClinicalTrials.gov is often recommended as a resource for patients, it was designed for researchers and as such, it can be a bit difficult to use. For a better user experience, opt for a clinical trial search tool like Antidote Match, specifically designed for patients and caregivers. Antidote Match simplifies complex study details from ClinicalTrials.gov and provides easy-to-understand trial listings. This empowers patients to access crucial information about clinical trials in a user-friendly format, facilitating their search for relevant research opportunities.
How to get into a clinical trial
After finding a clinical trial that seems like a good fit, potential participants can get in touch with the site most convenient for them to learn more about the study. The site staff will provide more information about the trial's time requirements, participant responsibilities, and the number of visits participants will need to complete throughout the study's duration.
Because each trial can vary in this regard, the FDA mandates that sites provide patients with all this information in writing before they can enroll. If a potential participant is deemed to be eligible, they will be asked to sign an informed consent form before they are enrolled in the study. This is to ensure that patients are fully aware of what the study requires — but even after signing, participants can remove themselves from the study at any time and for any reason.
Participating in a clinical trial can be a rewarding and fulfilling experience, and our clinical trial search tool makes it easier than ever to find the right fit. To see what trials in your area are seeking volunteers, use the button below to get started.