How to Reach the Right Patients in Clinical Trial Advertising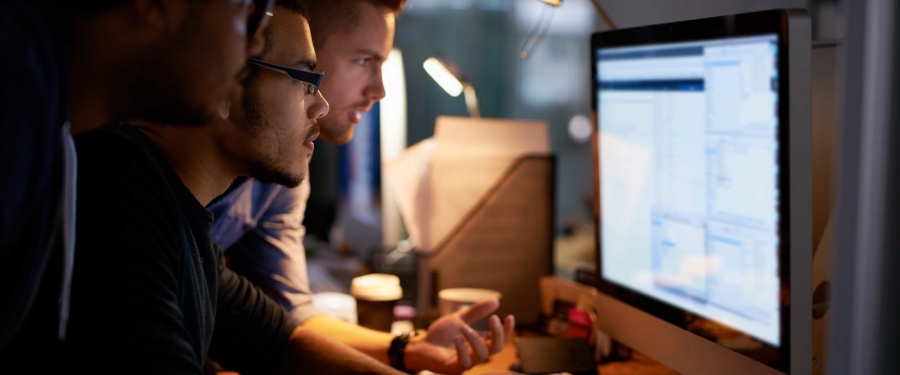 Digital advertising can be a powerful way to reach patients. After all, 2 billion people in the world use Facebook every day, and 80% of internet users have searched for health-related information online. But it can be challenging to reach the right patient populations through digital outreach, particularly taking trial-specific inclusion and exclusion criteria into account.
Every day, our digital marketing manager David Tindell manages online campaigns that connect patients with research. We talked with him about how to set up targeting for your clinical trial advertising campaigns – and how to know when you've got it right.
Antidote: How do you decide what channels to use to advertise a clinical trial?
David Tindell: When I think about channels to use, the first thing I do is research the demographics of the patients we're looking to recruit. I like to have a clear picture of who my target audience is before I select channels. Things like age, ethnicity, and sex, will tell me a lot about how they use the internet.
What's the first step you take when setting up targeting on Facebook, for example?
Even when I choose a channel, like Facebook, the first thing I do is gather data. I'll look for Facebook pages related to the condition we're recruiting for, and see what I can learn. Reviewing pages that interest the patients, I can get a lot of insight into the kind of messaging they respond to, particular needs related to a condition, and a better sense of how I should go about recruiting them from Facebook.
How do you typically adjust targeting in the course of a campaign?
When I'm running a campaign, I am always running tests. I am either testing one audience segment against another, trying one copy variation against another one, or maybe one landing page against another. And when one variant wins, I test it against something else. In the early stage of patient recruitment, I am laser-focused on improving the cost per registration by A/B testing.
As recruitment develops, the adjustments become less about the upper funnel metrics like the cost per registration, and more about how the audience segments are performing down funnel. Once we've referred a significant number of patients to sites, I am much more interested site feedback about how patients are screening, and analyzing which audience segments are most engaged with the study.
Can you take us through an example? (i.e. How might you reach lupus patients in New York City?)
Sure. The first thing I'd do is search for Lupus demographic information. We are currently running a lupus clinical trial, so I know that lupus affects women more than men, and that patients are typically diagnosed between ages 15 and 44. I also know that lupus affects people of color more than the Caucasian population.
With this general audience knowledge, I continue my research. I'll search online for lupus organizations to learn how they message their membership, and use Facebook Audience Insights to uncover any unique interests, as well as the Google Keyword Search tool to identify keywords related to lupus. I'll even do some analysis on similar clinical trials to see how they are recruiting their patients.
With this knowledge, I'll create my audiences and my materials.
How do you measure the success of your targeting?
I measure the success of my targeting ultimately by patient engagement. By patient engagement, I am referring to all of the metrics that indicate that my target audience is the right audience for my clinical trial. Both Facebook and Adwords are designed be more effective, and cheaper in terms of impressions, when audiences are engaged and responding to ads.
In Facebook, this means Facebook Ads that get a lot of comments, reactions, and end up with a high Relevance score. In Adwords, this would translate to ads with a high click through rate and keywords with high quality scores. If these metrics are low, it means the population we're targeting isn't interested in the clinical trial we're recruiting for. When patients aren't interested, the targeting needs to be adjusted.
Do you have any other advice to add?
I'd just say, do everything you can to understand your patients. That means understanding their needs, and knowing how a clinical trial will really benefit them.
Looking for help finding patients for your trials? Download our case studies to learn how Antidote using digital advertising and our partner network of 270+ health nonprofits and advocates to connect patients with research.