Interview with Sara Gorman, lupus community advocate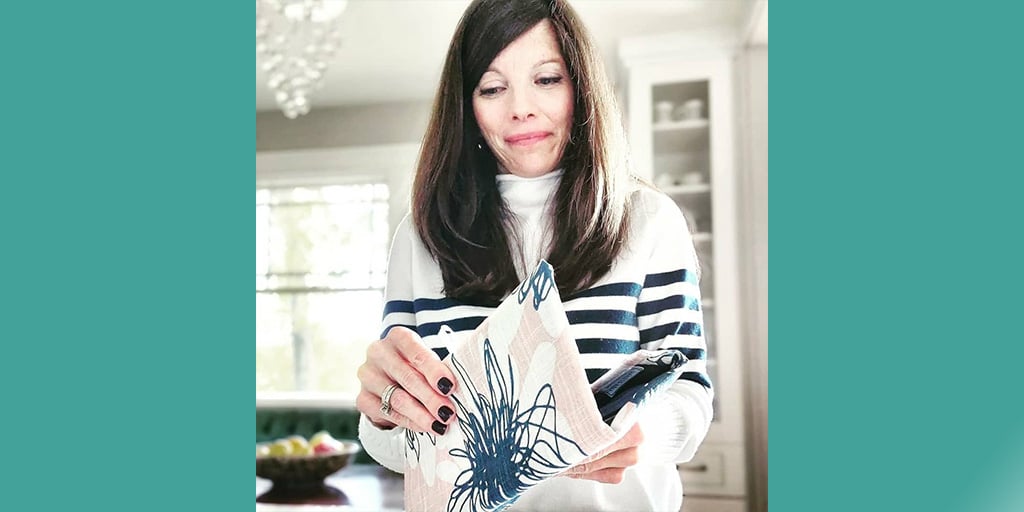 In our work, we're privileged to meet many patient advocates who are, in their own ways, making life with illness easier for others. Sara Gorman is the owner of a company called Sara Gorman's Pillbags, which creates stylish weekly pill organizers. She has a lupus blog and is the author of Despite Lupus. And, she's a powerful advocate for the lupus community. We talked to her about her personal lupus journey, how and why she became an advocate, and what's exciting her in terms of lupus clinical trials right now.
Interview with Sara Gorman, lupus community advocate
Can you share a bit about your history? What is your lupus diagnosis story?
When I was diagnosed, I was 26 years old, which is right in the sweet spot for lupus diagnosis. I had been married just six weeks. My symptoms started two weeks after I came back from my honeymoon — a very unwelcome guest. Lupus was definitely a third wheel in the beginning. My husband and I didn't know what our relationship was going to look like now that lupus was involved. I also had a fantastic job in television, doing something I absolutely loved. But within a few years it became clear that the demanding hours and demanding industry were not compatible with life with lupus, so unfortunately I had to make a decision: health over career.
My very first symptom was chest pain. I felt it in my back and side, when I ran up the stairs or was exercising. We kept an eye on it, but eventually it was waking me up at night. I went to my primary care physician, and she diagnosed me with a pulled muscle and sent me home with Tylenol. Misdiagnosis is very common with lupus.
I came home and of course the Tylenol did nothing. Over two more weeks, I started experiencing joint pain, swelling in my joints, fever, and now I could hardly get a breath. I went back to my PCP and insisted on a chest x-ray. It turned out there was pleural effusion — fluid — around the lining of my heart. Within a week, I was at the pulmonologist. And within a week of that, I was at the rheumatologist. I had an acute case of lupus.
This process took about six weeks. The diagnosis process really never happens that quickly — for a lot of people it can be months or years. In that regard, I feel very thankful that I got answers quickly. But unfortunately, when a life-altering chronic illness happens so quickly you don't have time to think through what it all means. So as speedy as the diagnosis was, my acceptance of it took a lot longer.
What's changed in your life since being diagnosed with lupus?
Just about everything. Initially, it was the symptoms that were causing my life to be compromised in every aspect. The joint pain and swelling affected my mobility. Crushing fatigue coupled with the joint pain limited my ability to work. I couldn't dress myself, I couldn't make meals because the pain and fatigue were so bad. My life as an independent, fiery young woman no longer existed. It was very difficult to accept.
It took two or three years for lupus and I to figure out how to coexist. Today, I see it as part of my journey — it's just another part of my story. It's nice to have come to that place, where life is manageable and my medication regimen works. I'm happy to be in a place where I am stable and strong and healthy, because it wasn't always like that.
You've written a book called Despite Lupus about living well with chronic illness. What is your advice for people living with chronic illness?
People with chronic illness are forever getting advice. I just try to speak to my experience. It took me several years to learn to accommodate my illness and adapt to the limitations of my illness. The sooner I did that, the sooner I could start rebuilding my life with lupus in tow.
My book is about the steps — and the missteps — that I took. There was a time I really pushed back against the concept of having a chronic illness. Once I started accommodating, the puzzle pieces just started falling into place. I talked earlier about the importance of advocating for myself from the very beginning. You have to find the courage to stand up for yourself, and to advocate. This is one of the keys to my success; I know my body best. So I encourage others to advocate for what you need — rest, treatment, help at home — it's up to us to make those calls.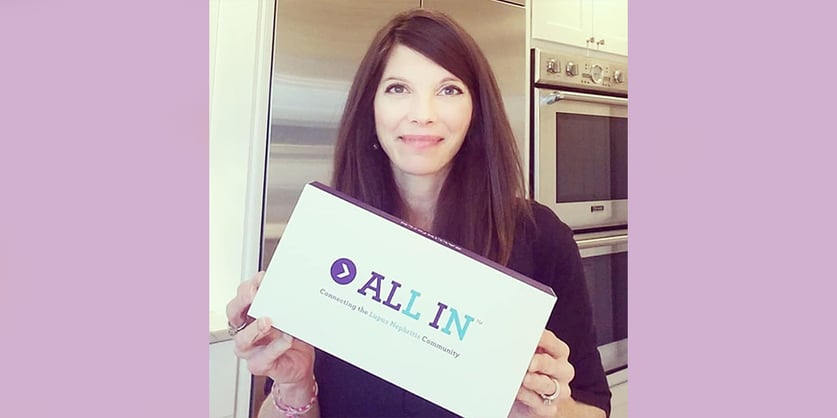 What drew you to patient advocacy work? What do you like best about connecting with others in this space?
Patient advocacy work was a logical path because of the successes I had had. Some were really little baby steps that I made, like ordering takeout instead of pushing myself. And once the successes were under my belt, I wanted to encourage and motivate others to find the same peace with their disease, so I started my lupus blog and it all grew from there. I have to tell you that watching people acknowledge their limitations and learn to live life with lupus to the fullest within their boundaries is a wonderful thing. Life does not end after lupus.
Some people are searching for advice, some people are searching for someone to commiserate with. What I like about it is the camaraderie. Here I am pouring my heart out, revealing this really personal experience I've had. For someone to say "me too, me too" is just mutually beneficial for everyone. All of a sudden I feel like they get it! They see that someone else has experienced it. Just being able to share that experience is a wonderful thing.
The thing about lupus is if you can find a purpose, and still feel like you're contributing, it makes all the difference. Even if you're on instagram posting something, it's going to affect someone and it might help them through that day. If you keep it positive, you can make great things happen.
Can you tell us about Sara Gorman's Pillbags? Why did you create the company and how have the products been received?
I was on the speaking circuit, travelling to all these different countries, and I realized that everybody truly despises the plastic pillbox. It's something everyone seems to agree on. At this one meeting, I asked for a show of hands of who used the plastic pillbox, and everyone raised their hands. I asked who hates it — and everyone kept their hands up. It's ugly, it opens, and you sound like a walking pharmacy.
Perhaps most importantly, it made me feel crummy about taking medication. Adhering to my medication regimen was a routine that was good for me and it was turned into a negative experience. I thought, there had to be a better way to organize my medicine that doesn't make me feel embarrassed, that doesn't feel like a sign of weakness. Because facing life with daily medication is daunting, you really should feel good about sticking to your regimen.
So we came up with Pillbags. They're stylish and practical pill organizers that promote adherence. And each new product that we come up with, customers tell us is just what they needed.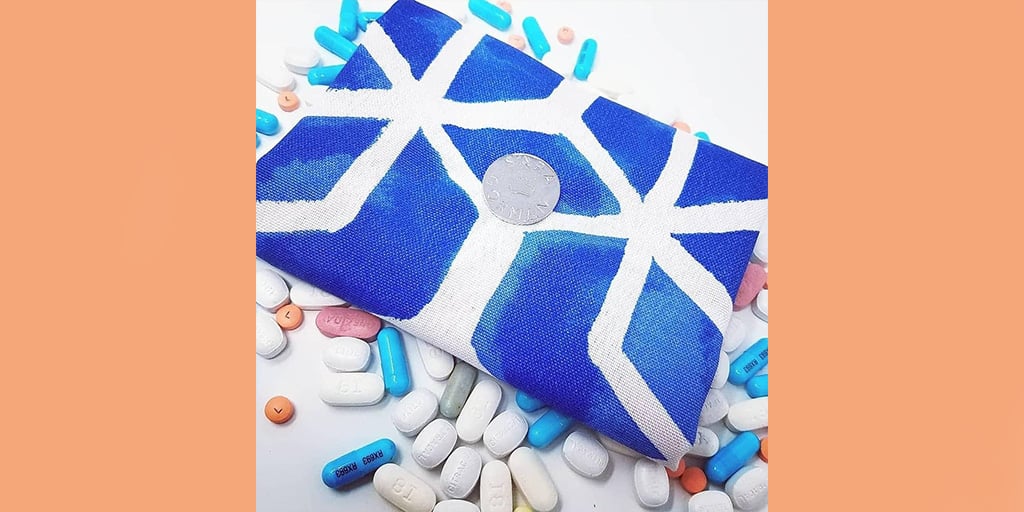 Why is research important for people living with lupus or other chronic diseases? What are you most excited about in lupus research today?
Lupus clinical trials are important mostly because we have so far to go. Only one drug has been developed specifically for lupus, a disease that affects 1.5 million people in the US and causes long-term, life-altering effects that can be fatal. There's room to improve our treatment options through research.
I'm most excited, though, that people are paying attention. There are lots of pharma companies right now dedicated to solving this mystery of lupus and how to treat it, putting time and money into lupus clinical trials. This has not always been the case. When I was diagnosed almost 20 years ago, it certainly wasn't happening. This attention makes me feel hopeful for the future.