An interview with our partner, Allergy & Asthma Network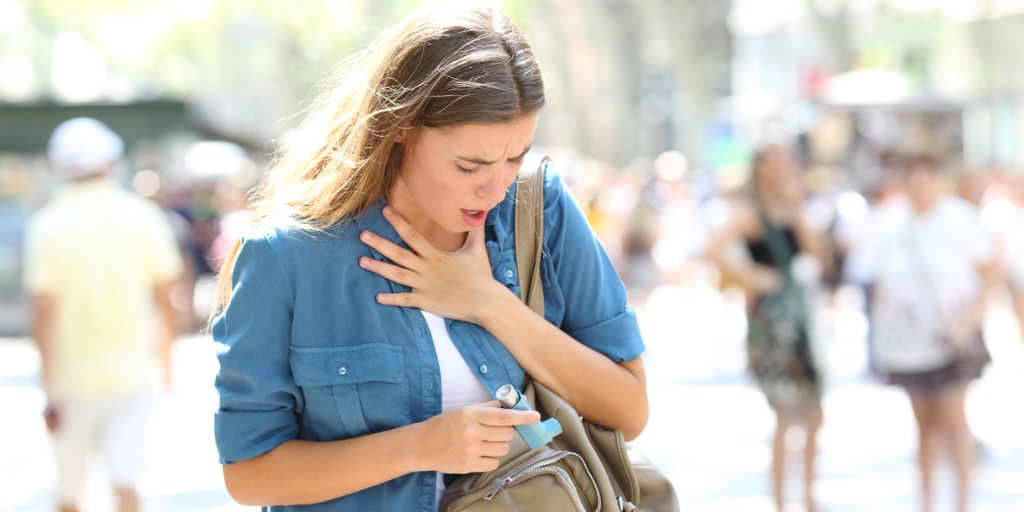 Allergy & Asthma Network (AAN) is a leading nonprofit in asthma, allergies, and related conditions. They're a patient-centered network uniting individuals, families, healthcare professionals, industry leaders, and government decision-makers to improve health and quality of life for the millions of people affected by these conditions. We're proud to partner with them to help people living with allergies and asthma find and participate in clinical trials.
We caught up with Mary Hart, the Director of Research at AAN, about their mission, how the COVID-19 pandemic is affecting the AAN community, and their groundbreaking Asthma360 registry project, which is bringing together asthma patients who are willing to share their health information over several years to support research and development of treatments for asthma.
Interview with Mary Hart from the Allergy & Asthma Network
Can you tell us a bit about the Allergy & Asthma Network? What is your mission and how do you work to achieve it?
The Allergy & Asthma Network is a non-profit organization founded 35 years ago by the mother of a child with asthma. Our mission is to end the needless deaths and suffering due to asthma, allergies, and other related conditions through community outreach, education, advocacy, and research. You can learn more about our organization and the programs we offer at www.allergyasthmanetwork.org.
The COVID-19 pandemic is affecting everyone, but may be particularly worrisome for people with respiratory issues such as asthma. How is the pandemic impacting your community, and what support is available to them during these difficult times?
Like anyone else, our community was unsure of what they were reading on social media and afraid of contracting COVID-19. There were great concerns about asthma patients being at high risk for contracting COVID-19. In response, we developed a COVID-19 FAQ that included this response on that topic: "People with asthma are not believed to be at higher risk of getting infected with COVID-19 — but if you do get infected you may be at higher risk of getting very sick."
The Allergy & Asthma Network made the commitment from day one of the COVID-19 pandemic to provide people with current, accurate, and trustworthy information through our website's special COVID-19 Information Center. This section of our website includes resources to be shared and used to make informed decisions. In addition to creating and updating this information almost daily, we also offer fact sheets, news webinars, podcasts, and infographics in our COVID-19 Information Center. We also launched a COVID-19 survey for our community to share how COVID has affected their lives. It's real people, sharing real information.
You've done some excellent advocacy work on the Hill. What legislative and regulatory issues are you currently focusing on for patients with asthma, allergies, and related conditions?
The Allergy & Asthma Network is committed to supporting all people with asthma, allergies, and related conditions. This includes advocating for the passage of bills that create access to quality healthcare, innovative treatments, and a safe environment in which to live, work, and play.
AAN advocates at the state and federal levels of government to:
Set limits on insurance companies, including regulating the capping of out of pocket costs for patients, ensuring that any copay assistance programs apply to a patient's deductible, and providing access to appropriate medications by establishing sensible guardrails around step therapy requirements.
Provide access to telehealth visits for those in rural areas or who have difficulty finding transportation in order to see their doctor.
Require accountability and transparency of Pharmacy Benefit Managers (PBMs), the intermediaries between drug manufacturers and insurance companies responsible for much of the current rise in drug prices.
Ensure that water systems in public schools are tested and free from bacterium Legionella, which can adversely affect patients with chronic respiratory conditions.
Authorize schools to stock albuterol for use by a trained employee or agent for emergency treatment of a student experiencing symptoms of respiratory distress.
Authorize public entities (e.g., restaurants, arenas, daycare facilities, etc.) to stock epinephrine auto-injectors for use by a trained employee for anaphylaxis emergencies.
Increase funding for health and research programs essential to improve the healthcare quality and safety for patients.
Decrease harmful air pollution and adhere to the best scientific evidence and the Clean Air Act to protect our most vulnerable patient population.
Address racial disparities related to asthma and other respiratory conditions.
AAN is also focused on addressing health disparities in the US. Can you tell us about social determinants of health — and specifically how they relate to asthma and allergies?
As you can see from our advocacy efforts, there is still much work to be done in this area. Asthma is the most common chronic disease of childhood, and it disproportionately impacts communities of color and low socioeconomic communities. It is associated with high healthcare costs and responsible for a significant proportion of emergency room visits, missed school and work days, and poor quality of life. There is a one-and-half-fold increase in the prevalence of asthma in individuals of low socioeconomic status compared with those of high socioeconomic status (SES). Blacks have 1.25 times the asthma prevalence (10.1%) and twice the mortality rates (22.7 deaths per million persons) of the US general population (national prevalence 7.9%, mortality rate 9.9 deaths per million persons).
Social determinants such as housing, neighborhood safety, and access to care significantly impact the health of those with asthma, especially children.
Decades of studies have demonstrated that low SES and exposures connected to poverty are strongly associated with both developing asthma and subsequent poor asthma outcomes including issues with pulmonary function, symptom burden, and exacerbations. More recent works have alluded to interactive effects across multiple social exposures and how these operate synergistically, leading to poor outcomes on the population. These factors contribute to persistent disparities in asthma incidence, prevalence, and outcomes for US and global populations.
The Allergy and Asthma Network is currently conducting a conference called "Black People Like Me" for African Americans with asthma and COVID-19, funded by PCORI. In addition, the Eugene Washington Engagement Award offers this community and asthma patients and their families the opportunity to engage and participate in sessions led by patients and asthma experts to share real-world information and discuss disparities and needs. You can learn more about these events on our website — and register for free.
You recently launched the Asthma360 Registry to track patients' asthma over time. Why is this and other research on asthma and allergies so critical?
The Asthma360 registry will be used to collect information, such as symptoms and control, on people with asthma over time. We will be able to see how each participants' asthma progresses and identify any trends that may lead to additional questions we can ask through the registry.
This is also a way to offer people opportunities to learn more about asthma clinical research as it evolves. They may want to learn about how to participate in a clinical trial or serve as a patient advisor. Our hope is that a million people will join us in this search for a cure for asthma. We need their help. There is no fee to participate and all information is kept confidential. You can find more information on our website.
What are you most excited about in asthma and allergy research today?
There is so much energy and excitement around the world of asthma and allergy research today. Clinical trials, medications, and therapies are always interesting but I would like to share a few of the projects I have been working on with AAN:
The Asthma360 Registry is something I am really excited about — getting the word out to all those who suffer from asthma to register and participate can certainly have an impact on the world of asthma tomorrow.
PCORI engagement project opportunities with people of color engaging at all stages of research.
Learning about patient's publishing their own patient-centered outcomes research. It's exciting to see real-world results in language people can understand!
The use of steroids for atopic dermatitis. I'm interested in learning more from patients through surveys that capture real-world information.
The Not One More Life Trusted Messenger Program offers telehealth asthma coaches to high-risk asthma, COPD, and COVID-19 patients. In 2020, we kicked off the program by offering COVID testing and lung screenings along with education and community support for the community in Atlanta, Georgia.
Research cannot move forward without clinical trial participants. Learn more about asthma and allergy clinical trial opportunities near you by clicking the link below.