IRT for Clinical Trials: Key Features to Look For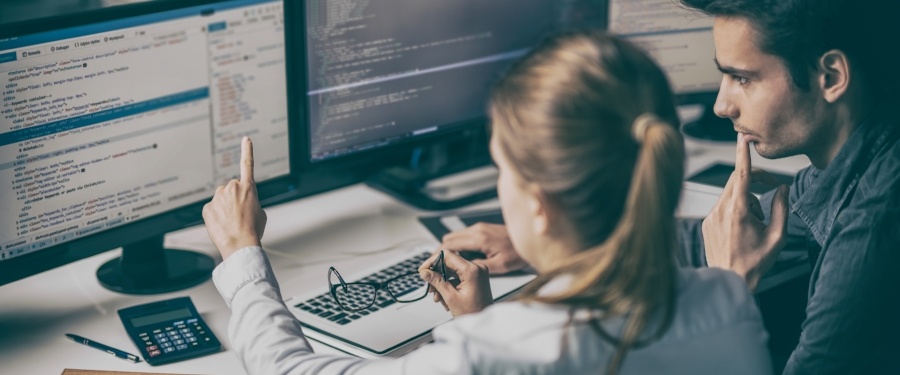 Interactive Response Technology (IRT) plays a critical role in ensuring your trial runs smoothly and follows protocols. The market for the technology, which includes Interactive Web Response (IWRS) and Interactive Voice Response (IVRS) systems, has grown in recent years as new features are added and more integrations are made possible.
On a basic level, IWR/IVR systems allow sites to easily enroll and randomize patients into a trial through simple phone or web entry. IRT allows studies to maintain their integrity by remaining blinded.
Once a subject's basic information is entered in the system, an algorithm calculates which branch of the study to send them to. The system also tracks drug supplies and orders new ones. The study remains blinded: your study team can administer drug protocols without knowing which arm of the study each subject is involved in.
Beyond these basic features, modern IRT can include additional features to help your trial run smoothly. When you're shopping for a new IRT system, ask vendors about the system's capabilities in the below areas to ensure you're getting the most effective, flexible tool for your practice:
Simple customization for your protocol
Older IVR systems required weeks of setup time based on a completely customized formula created from a study's protocol. Today's IWRS allow you to easily make updates to your study's protocol or algorithm without the help of engineers. Ask potential vendors how you'll use their technology to set up your trial. Is it "out of the box" -- in other words, can the work be done by your team, or will they need help from the vendor? What happens if there's a change in protocol? Find out how user-friendly and flexible the IRT will be before signing on.
Predictive supply chain management
Since studies are blinded, site administrators don't know which patients are receiving what drugs, so they can't manually order supplies. Advanced IRT systems are programmed with algorithms that track subject discontinuation and other factors in order to maintain the right drug supply levels. These systems can also make predictions about drug ordering once a patient is entered into the system as enrolled but hasn't yet randomized, for example.
Integration with other systems
Most study sites use a variety of systems to manage different parts of the trial process. Before choosing a vendor, make sure the system's data can integrate with a variety of EDC and ePRO systems. If they haven't worked with your particular vendors before, ask if an integration is in their roadmap or if customization is available.
Patient engagement
In clinical trials, patient centricity is a recurring buzzword, and it can be applied even when choosing an IRT. After a patient is screened using an IRT, you can program some systems to follow up with patients automatically via email. You can share dosing instructions, updates about the trial, site visit reminders, newsletters with health tips and other engaging materials.
Reporting features
In addition to helping ensure your trial runs smoothly, IRT can also create helpful reports for your study team. Ad-hoc reporting as the data comes in allows for real-time updates on your supply chain.
Learn more about the top vendors for IRT, IWRS and IVRS.
If you're ready to start finding patients for your trials, or need help with an active trial, learn about how Antidote can help connect you with the right patients.