Our partner JDRF's interview with their new Community Screening and Clinical Trial Education Director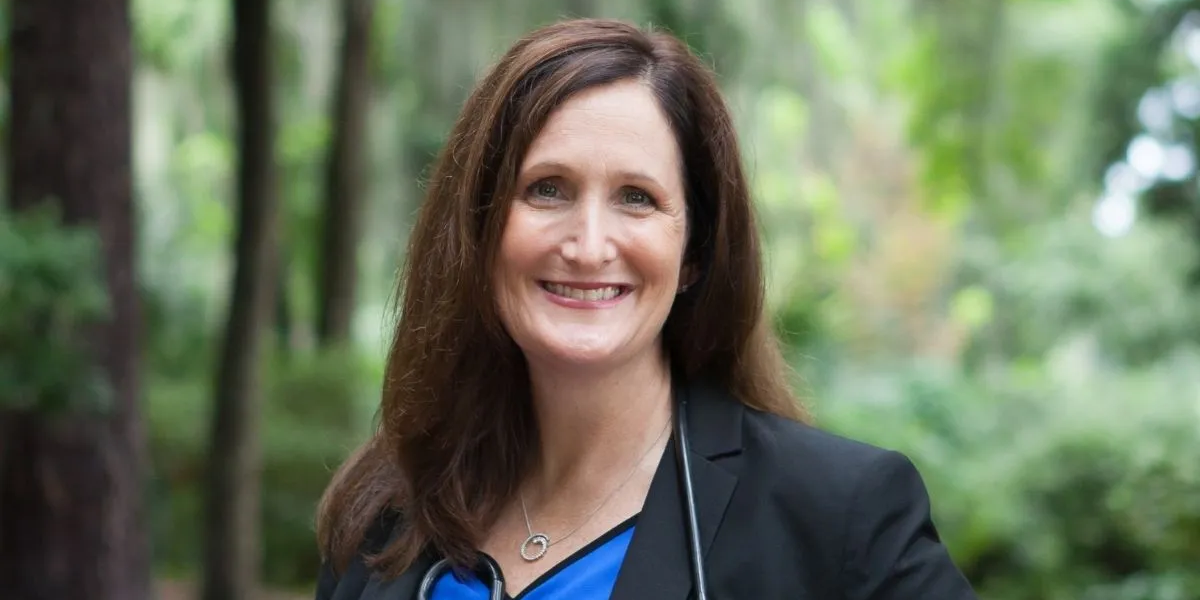 This is a reprint of an article originally written by Alexandra Mulvey and published on our partner JDRF's blog. The piece focuses on Anastasia Albanese-O'Neill, Ph.D., ARNP, CDCES' excitement about this new role and why clinical trials are the only way to find treatments that work.
---
You may have heard: We have a NEW community screening and clinical trials education director! She's been a JDRF volunteer since her daughter was diagnosed in 2002, but now it's official. Let me introduce <drumroll please> Anastasia Albanese-O'Neill, Ph.D., ARNP, CDCES. Before joining JDRF in this new role, Anastasia spent 14 years as a clinician scientist and faculty member in academic medicine, where she had an active clinical practice and was a T1D clinical trials investigator.
This is a great time for Anastasia to come on board; it's been 100 years since the first recipient of insulin, Leonard Thompson. We've come a long way since that time—from research discoveries to clinical trials to market approval of a myriad of therapies and technologies that make life with type 1 diabetes (T1D) easier and safer—but it is not a cure, nor does it eliminate the possibility of serious complications from the disease. And the only way we'll find cures is through clinical trials—a research study of a drug, device, or method of treatment involving human volunteers that has not been approved by regulatory authorities (for example, the U.S. Food and Drug Administration) for that specific indication. Clinical trials are the only way to find treatments that work—like the insulin that Leonard Thompson received.
---
JDRF has an easy-to-use tool to find a clinical trial that might be right for you: The online Clinical Trials Connection. It asks users some simple questions—your city, distance you're willing to travel, and other characteristics—before matching you with trials for which you might be eligible.
---
Read below to find out more about her position and why she's so excited about it:
What does it mean for you to be the first director of community screening and clinical trials education?
Over the past 15 years, I have witnessed the direct positive benefit of emerging diabetes technologies, like continuous glucose monitors and automated insulin delivery systems, on the lives of people with T1D. As a researcher, I knew these technologies were only available because thousands of people with T1D stepped forward over the course of many years to participate in clinical trials that proved the safety and benefit of these devices. If we hope to continue to improve lives, and to one day prevent and ultimately cure T1D, research and discovery is our path forward. I am thrilled to have the opportunity to contribute to this effort at JDRF, build on the efforts already underway, and partner with other organizations, researchers, clinicians, individuals, and advocates working toward these same goals.
What excites you about the position?
Knowledge is power. Despite extraordinary efforts over the years, there are still misconceptions about both T1D and participation in clinical trials. The opportunity to chip away at those misperceptions, to provide meaningful information and support, and expand the conversation to include diverse audiences is really exciting to me.
I would only add that when our daughter was diagnosed T1D nearly 20 years ago, JDRF was a tremendous source of hope and support for our family. That is why I've remained a volunteer for the past two decades. JDRF was founded by mothers of children with T1D, and I am inspired by the power and promise of contributing to that legacy.
What are your program goals for the next year?
To make it easier to connect people to the programs, educational resources, and support that already exists around screening and monitoring for T1D and clinical trials.
To create new materials and avenues to communicate the importance of T1D screening and monitoring and the role of research and clinical trials in progress toward better therapies and ultimately a cure.
To continue building an active network of volunteers at JDRF chapters across the country who can provide peer support and information and connect individuals to T1D investigators and study coordinators.
To engage more people in this collaborative effort (individuals, organizations, healthcare providers, and others).
To enhance and build relationships with other organizations working in this space because we make more progress when we work together.
If you want more information or have questions for Anastasia, feel free to email her at aaoneill@jdrf.org or clinicaltrials@jdrf.org.