Patient Advocates Weigh In: Why lupus clinical trials need more minority participants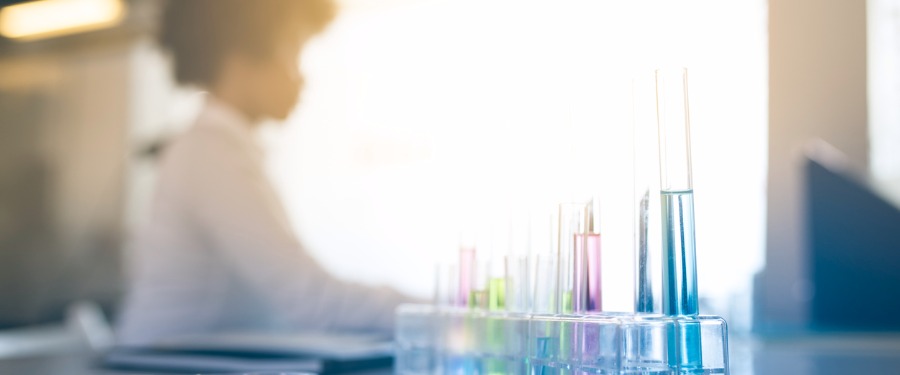 Minority participation in medical research is important for all conditions, but is critical for ailments that disproportionately impact people of color, like lupus.
Lupus affects 1.5 million Americans, with African American women nearly three times as likely to be diagnosed with the disease as white women. And while the number of people diagnosed with lupus continues to increase, new treatments are few and far between and minority participation in lupus clinical trials remains low.
Thanks to the work of the three leading lupus advocacy organizations — Lupus Foundation of America, Lupus Research Alliance, and Lupus and Allied Diseases Association — there is new hope. Last year, these three groups collaborated to lead the Patient-Focused Drug Discovery process, which helped to shine light on the need for new lupus treatments — fast.
With a renewed focus on finding new lupus treatments, it is more important than ever to engage people of all backgrounds in clinical trials. While we have made some improvements in this area in recent years, there remains much work to be done. We asked a few of our patient advocate partners to weigh in on why women of color should consider participating in lupus research and what researchers can do to make it easier to engage in studies.
Here's what our partners had to say:
When it comes to minority participants, clinical trials and medical research have a troubled past. What would you say to people who are hesitant to participate in trials because of this history? Why is it important for people of color to participate in medical research?
"As an African American lupus patient, I can empathize with those feeling leery about clinical trials. Do your research, make sure the manufacturing company is credible and has a good track record. Also remember that better medication that serves the entire patient population starts with clinical trials. That's why your participation is desperately necessary." - Gabrielle Davis, Lupus Sistas
"Minority participation is desperately needed in clinical trials. Apprehension of clinical trials has a muddled chapter in our history. Be part of the solution, try to let go of the stigma. Make new history!"
- Kelly Blackmon, The Kelly Fund for Lupus
"One of the drugs [on the market] doesn't work as effectively in African Americans. It's very important for us to be a part of clinical trials so that we can make sure that we are getting the drugs that work for us. There's no other way to do it."
- Shanelle Gabriel, Lupus Advocate
"It's no secret that people of color historically are biased against participating in medical trials. The interpretation of clinical trials tend to be misconstrued as human experiments. Because minorities, like all people, have different biological systems, it is pertinent that we are willing to participate in medical clinical trials. [...] Being an African American female myself, I encourage others like me to investigate opportunities to participate in clinical trials. Today, all patients are afforded equal rights and opportunities to participate at their own will. Once you take the time to really understand the benefits of participating in clinical trials, you can make an informed decision."
- Hetlena Johnson, The Lupus Liar
What changes to clinical trial design could researchers make to increase minority participation in trials?
"Clinical trial design should consider patient coordinators that meet minority communities where they are. Giving away bodily fluids and information about symptoms is personal for a patient. Couple that with historical biases, daily experiences, and a nervous mindset, and minorities are not easily convinced that the medical community has their interest in mind. Proactive actions of interest, education, exposure, and follow-up will gain more trust from minority populations. Practitioners have to make the whole patient become comfortable with the possibilities and the benefits of clinical trials while at the same time, making sure promises of success aren't exaggerated."
- Hetlena Johnson, The Lupus Liar
"Outreach, outreach, outreach. Participation in minority health fairs and events is a must. Minority patients will see that you're genuine and really care about their health when they see representatives getting involved. Minority patient advocate representation for patient advisory groups is also key. I'd ask those designing clinical trials to also remember that many times the patient population they're targeting doesn't have the technology needed to sign up for these trials, which is why I stress health fairs and events targeted for their patient population. Sponsoring such events would go a long way."
- Gabrielle Davis, Lupus Sistas
---
Read more about minority participation in clinical trials, and potential avenues to increase diversity in medical research.