Creating patient-centric outreach materials for clinical trial patient recruitment [Antidote 2023 survey data]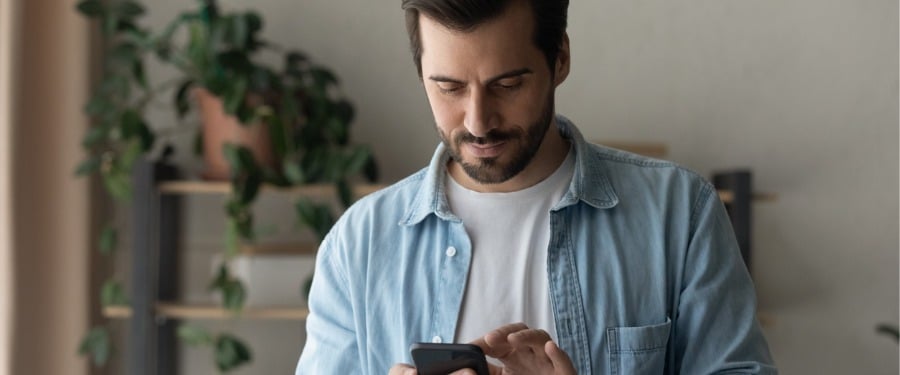 In 2018, we partnered with SCORR Marketing to conduct a survey aimed at gaining knowledge about the patient perception of clinical trial participation. We collected nearly 4,000 responses from individuals regarding what matters most to when considering a clinical trial.
In 2023, we created a second patient survey with a similar goal: connecting with patients through our advocacy partners, uncovering their motivations, and noting any changes that might have occurred since 2018. To find eligible participants for this survey, we collaborated with the American Kidney Fund, Beyond Celiac, the Global Allergy & Airways Patient Platform, JDRF, and the Multiple Sclerosis Association of America.
In this blog, our focus will be on understanding how patients prefer to receive information about clinical trials, including their preferred sources of information and the type of information they find valuable. Throughout the remainder of the year, we will be sharing data and analyzing other specific findings from the survey results. However, if you want to access the full report with all of our findings, it's available now.
How do patients want to learn about clinical trials?
According to our survey, a significant majority of respondents (59%) indicated that their preferred means of learning about clinical trials was through their doctor's office. Health and wellness information websites (42%) and advocacy or nonprofit organizations (40%) came in second and third place as the subsequent popular choices.
While direct communication with patients' doctors may not always be feasible, it is possible to develop more patient-centric clinical trial digital marketing materials that prioritize sharing information in formats that individuals are most likely to find engaging and receptive.
Working with nonprofits and other health information sources
From the data above, it is clear that patients prefer obtaining information about trials from nonprofits and other health information sources, and it is possible to incorporate these types of groups into a clinical trial recruitment plan. Though those behind the research may not have these types of relationships, working with clinical trial recruitment agencies that have a robust partner network can bridge the gap between study sponsors and advocacy organizations that patients want to hear from.
Creating patient-centric clinical trial marketing materials
One of the best ways to conduct a clinical trial recruitment strategy is by incorporating patient-centric marketing materials into the outreach plan. When asked about what would motivate them to participate in a clinical trial, our survey respondents stated that making it easier to learn about trials was the most important factor — something that is especially easy to do during digital outreach.
Additionally, 48% of respondents stated that they would appreciate understanding why it is important to participate in a clinical trial and how research participation impacts treatment options, both of which are key points that can be used in recruitment. By sharing the information that patients want to see, it is more likely that outreach materials will resonate with the patient population and lead to more successful outreach for a study.
At Antidote, our clinical trial recruitment centers around patient-centricity. To learn more about our patient recruitment capabilities contact us, and to see the full report, click the link below.