What motivates patients to participate in clinical trials? [Antidote 2023 survey data]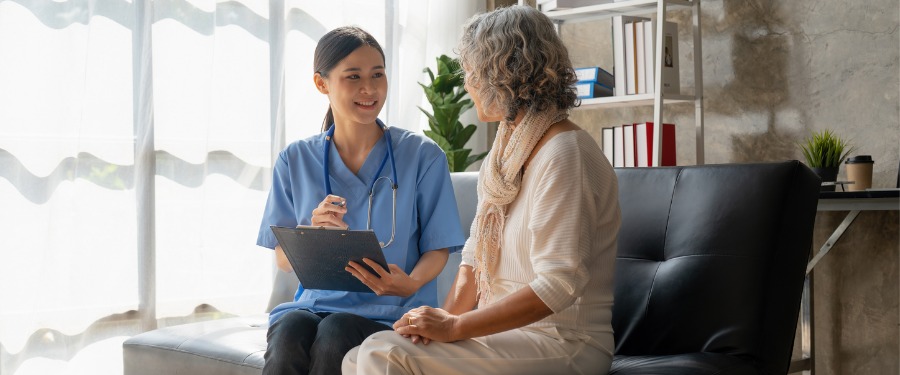 In both 2018 and 2023, Antidote partnered with SCORR marketing to conduct surveys intended to increase the understanding of patients' perceptions of clinical trials. Our 2018 survey collected data from nearly 4,000 individuals to gain insight into what matters most when considering a clinical trial. Though smaller in scope, the 2023 survey had a similar goal of connecting with patients through our partner network, understanding their motivations, and seeing what (if anything) has changed since 2018. To do this, we collaborated with our partners at the American Kidney Fund, Beyond Celiac, the Global Allergy & Airways Patient Platform, JDRF, and the Multiple Sclerosis Association of America.
In addition to offering the full report from the 2023 survey, we are also highlighting some key findings on our blog. This article features data regarding key motivators for patients when considering clinical trial participation, and contains insights into how sponsors can leverage this in their study design and clinical trial marketing materials to enhance patient recruitment.
Understanding patient motivation for clinical trial participation
Specific motivators for patients considering a clinical trial
Just as in our 2018 survey, responses to the 2023 survey indicate that the top three motivators for clinical trial participation are education- or information-related. Making it easier to learn about clinical trials, making findings from trials more readily available, and providing a clearer picture of the patient burden for participating are all ranked highly in terms of motivating people to volunteer.
Interestingly only 36% of respondents reported that providing transportation would be a motivating factor, which is in contrast to other industry findings, such as what's documented in the 2023 WCG-Avoca Industry Report. Though it may be true that not all individuals find transportation to be a deciding factor, offering it can be an important way to reduce barriers to participation, especially for groups that have traditionally been underrepresented in clinical research.
What impacts clinical trial enrollment?
Though many respondents report caring about improving and extending their own lives, "helping future patients who come after me" was the top factor that impacted their decision to participate in a clinical trial. This is congruent with the 2018 survey results, as well as the aforementioned 2023 WCG-Avoca survey.
While many things may ultimately influence a person's decision to take part in research, understanding the commonly cited motivators can be advantageous for clinical trial recruitment efforts. Emphasizing the altruistic nature of clinical trial recruitment in addition to showcasing the high level of care and increased quality of life potential participants will receive can be a clear way to make patient-centric outreach materials that are more likely to resonate.
Making clinical trials more patient-centric
When asked about the importance of various factors, the top two responses represent potential participants' beliefs about the benefit of volunteering and their concern about potential harm, respectively. Both "accessing a potential treatment that could extend or improve my quality of life" and "not interfering with my current treatment or making my condition worse" reflect the existing information available to patients about clinical trials. Participants remain hopeful for treatments that can enhance their quality of life while being vigilant about potential adverse effects or exacerbation of their condition resulting from their participation in the study.
This is particularly relevant for trials that require patients to stop taking their current medications before or during a trial. A mandated "washout period" could potentially diminish a patient's willingness to participate, especially depending on the nature of the condition under study. .
Influencing factors to potential clinical trial participants
When asked about different types of trials they were likely to participate in, it was clear that respondents had a preference for concrete benefits in lieu of less tangible ones. At 82%, "a trial to find a cure for my condition" was the most likely study type participants were interested in, followed by trials for new treatments or better alternatives. While this does not mean that observational trials or trials addressing side effects are not valuable, the preference among potential participants clearly lies with the most pressing issues.
Understanding patient motivations is one of our key focuses here at Antidote, and surveys like these allow us the opportunity to learn from patients directly. In addition to this material, we've also shared other select highlights from the report on our blog — you can learn more about what patients already know about clinical trials and how to create patient-centric outreach materials, or use the button below to download the full report.