The holiday season and mental health: Tips for managing stress and staying healthy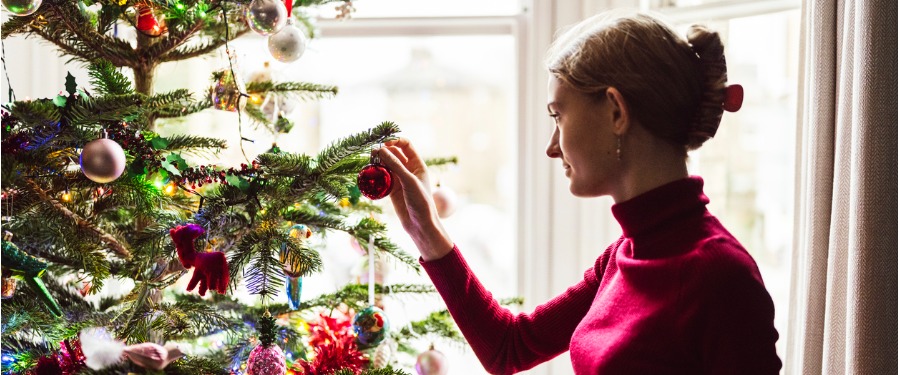 While the holiday season can be a time filled with joy and cheer, for many, these are not the only emotions associated with this time of year. In fact, a 2021 survey found that 3 in 5 Americans feel that their mental health is negatively impacted by the holidays.
From the extra demands of the season (cooking, shopping, entertaining, and festive activities) to the grief that the holidays often exacerbate, it is no surprise that this time of year can bring issues to the surface. Regardless of the source of the stress, we hope these tips can help manage your holiday season stress this year.
Tips for managing the holiday season and mental health stress
Continue to prioritize your healthy habits
Regardless of your holiday plans, prioritizing healthy habits you've set up can make it easier to process any extra stress or difficult emotions this season brings to the surface. Taking care of your health by staying hydrated, prioritizing physical activity, and choosing nourishing foods when possible can be helpful for keeping mental health in check.
Accept your feelings
Because of the range of emotions that the holidays can inspire, it can be helpful to remember that acceptance is key. Passing judgment or feeling frustrated at emotions is likely to only complicate things — instead, give yourself compassion and accept whatever emotions are brought upon by holiday festivities.
Connect with those you love
A social support system has been shown to reduce mental health problems such as stress, depression, and anxiety. Reaching out to friends and family members can provide much-needed emotional support and general socialization, which can be helpful if the holidays bring up a sense of loneliness or isolation.
Let traditions evolve
Though the worst of the COVID-19 pandemic is behind us, it has still had a major impact on our lives and collective mental health. While some things may have returned to the way they were, it is normal for holiday traditions to evolve and change with time. Evaluate which rituals are important to you and your loved ones, but do not feel pressured to hold on to traditions that do not serve you just for nostalgia's sake.
Discussing mental health and the holiday season is an important way to acknowledge that everyone's experiences vary and that needs can differ from year to year. For those living with mental health conditions, clinical trials may be an option for finding a treatment plan that works for you — use the button below to get started.