Three clinical trial statistics to watch in 2021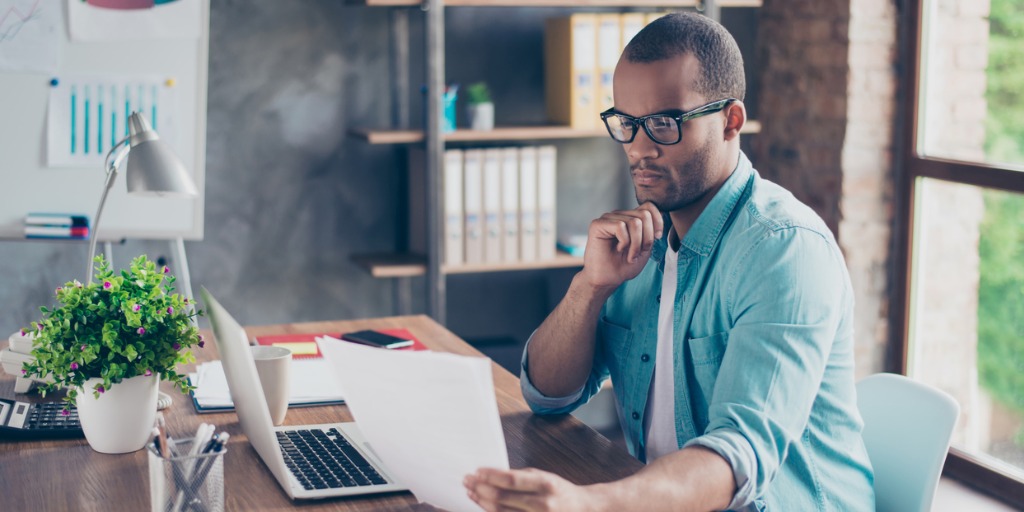 2020 took many twists and turns in the wake of the COVID-19 pandemic, which has caused us to reimagine everything we do and to look for solutions inside and outside the box. In 2021, sponsors, sites, and patient recruitment companies will need to continue to be flexible, learning and adapting as the pandemic evolves. Here, we take a look at three clinical trial statistics to watch in 2021 — these will provide insights into the larger picture and relate directly to clinical trial recruitment strategies.
Clinical trial digital content engagement
Clinical trial advertising is considered the gold standard of patient recruitment. The pandemic, however, forced sponsors, sites, and recruitment companies to adopt new ways of getting in touch with patient communities — for many, this meant shifting their focus to digital outreach. Recruitment fliers have turned into Facebook ads and in-person events have transformed into webinars. Given the fact that many people stayed home throughout much of 2020 and into 2021 to avoid any interaction with COVID-19, we expect engagement with clinical trial digital content to rise. A key set of metrics that sponsors should keep an eye on in 2021 is how people are engaging with anything they publish in the digital space.
Last year, we took a close look at the impact of COVID-19 on digital engagement in the healthcare industry, particularly in regards to digital advertising for clinical trial patient recruitment. Comparing our metrics from 2019 to 2020, we saw a 13% increase in click-through rate, and a 53% increase in registration rate across the United States.
We've noticed that people are searching the web to learn more about the basics of clinical trials, too, highlighting that there is increased interest in understanding the clinical research process. This is no surprise, given the news around the rapid development and emergency use authorization (EUA) of not one, but two (and counting) COVID-19 vaccines in 2020.
Sponsors, sites, and recruitment companies will need to continue to harness this interest and turn it into participation to drive research forward. Maintaining meaningful patient engagement through this difficult time when patients are digitally engaged will be critical for clinical trial recruitment in the future. We expect to see sponsors and clinical trial recruitment companies carefully analyze engagement statistics to utilize new content marketing mediums for advertising, like Spotify ads, Google responsive banners, and podcast placements.
Alternative approaches to clinical trials
In April and May 2020, during the COVID-19 lockdown, ERT surveyed 114 clinical professionals on their organizations' use or planned use of virtual clinical trials technology. When asked if they were conducting virtual trials prior to the COVID-19 pandemic, 33% of survey respondents said yes, 75% said they are incorporating some virtual trial elements, and 7% said they are going completely virtual. We expect the number of sponsors using some hybrid model of virtual trials to rise.
Alternative clinical trials models, such as decentralized trials, are opening the doors for people who might not have otherwise participated in research. An important number to watch out for in 2021 is how many sponsors will be continuing this shift to decentralized trials, especially in light of a pandemic where it's safer to stay home than go to a site.
Research by Deloitte found that 70% of potential participants in the United States live more than two hours away from the nearest study center. A separate survey about clinical trial participation barriers revealed that the number one reason for declining to participate in a trial is inconvenience of travel, cited by 42% of respondents. If a study is largely virtual, location becomes less of an issue, and clinical trial recruitment companies can cast a much wider geographical net to speed up the process. This contributes to accelerations in the development of new therapies. But most importantly, this opens the door for racial and ethnic minorities, as well as people who live in rural areas, to participate in trials, making the results more generalizable. Decentralizing trials makes them more resilient in an emergency situation — they won't need to pause the trial due to a lockdown, for example. Recruitment and retention statistics might yield positive results because of this.
Balancing tech and human touch in world doing digital
We know that approximately 80% of clinical trials are delayed or closed because of problems with recruitment. With COVID-19, there's increased interest in learning about clinical trials, but interest in the process has also caused some skepticism, too.
People are skeptical about why COVID trials are moving so quickly compared to a typical clinical trial, which often takes years to go through the appropriate phases. And with the constant evolution of technology and how data is used, potential participants are wary of giving up so much personal information online. That's where the need for technology with a human touch comes in — and it will be important to keep an eye on metrics around this balance in 2021.
Many potential participants still prefer to speak with someone on the phone, especially when it comes to sensitive medical topics. In a survey of 4,000+ patients, Antidote found that most patients would most like to receive information from their doctor's office (73%), which underscores the desire to speak with a trusted, human source. Our survey also found that across therapeutic areas and socioeconomic statuses, patients considering their trial options are interested in talking with a variety of stakeholders, including doctors (91%), clinical trial coordinators and nurses (90%), other patients (80%), and the hospital or company responsible for the research (74%).
These human connections help offset impersonal digital screeners and help ensure that sites receive eligible and engaged referrals. With this in mind, sponsors and sites should be thinking about adding follow-up services that are personal and human. Studies show that patients expect follow-up – if they are not called within 48 hours, they lose interest in taking part. One-third of patients never even get a call back from sites. Automated follow-up emails or text messages can remind patients to take the next step. But, while it might be more time-consuming, it's also key to maintain a human connection throughout the clinical trial process. Technology will continue to provide important and impactful solutions within medical research, but it's essential to remember that taking part in a clinical trial is a major decision that often requires an element of human contact.
While both digital engagement and interest have trended up, the pandemic has also highlighted the need for human connection in medicine more than ever before. These are the important statistics to watch out for: what type of communication people want, and what degree of human touch is right in a post-COVID world.
Antidote's approach to clinical trial recruitment has proven successful in this changing environment. Our approach to clinical trial recruitment can save sponsors recruitment time, while providing a positive trial search experience for potential participants.