Top 3 clinical trial recruitment challenges – and how to beat them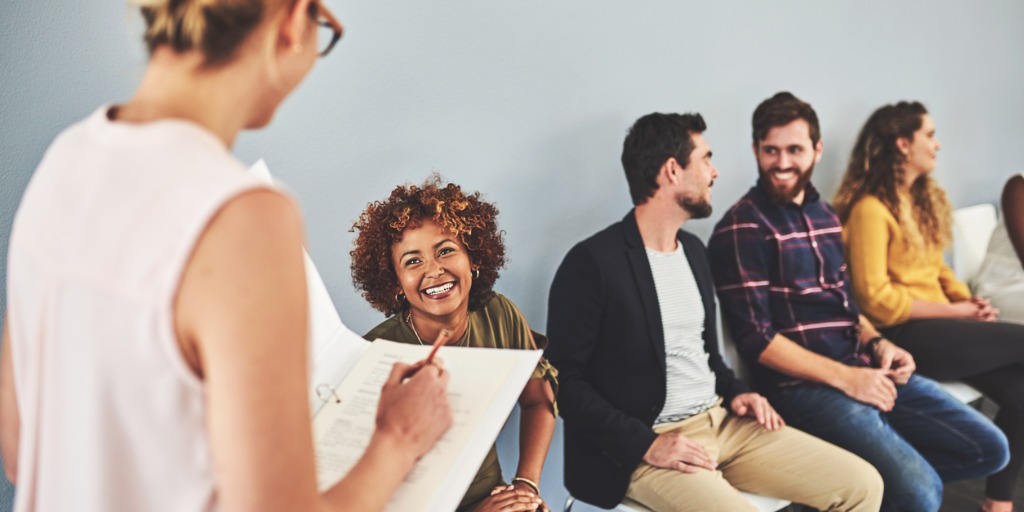 Every clinical trial planning process hits bumps in the road now and then, but a few common clinical trial recruitment challenges consistently slow the research process and keep new treatments out of patient hands. The solutions to the most common challenges aren't necessarily simple, but they do start from the most important place – the patient perspective.
Challenge #1: Patients are concerned about side effects and safety.
The solution: Offer as much information as possible — and make it clear that patients can ask questions.
In Antidote's 4,000-patient survey, we heard again and again that patients want to hear details about a clinical trial before joining, from sources they trust. Respondents rated nurses and doctors working on the trial, as well as researchers, as the sources they would most like to talk to before joining a trial. Talking to other patients involved in the trial also ranked high in our survey across condition areas.
While these conversations may not always be simple to facilitate, the patient's need for information and answers can't be ignored. When promoting a clinical trial, recruitment companies and sponsors can be as informative as possible, and make it clear that patients will have the opportunity to ask any and all questions they have before joining the trial.
Particularly when using digital patient recruitment channels, it's important to respond to patient questions across each platform. Make sure your recruitment agency has community managers dedicated to answering questions on Facebook, Twitter, blog posts, and other places the trial is being promoted.
To help, create a frequently asked questions document that's IRB approved to have answers ready. You can also provide contact information for the patient recruitment team and research sites, if patients prefer to ask their questions over the phone. Finally, always reiterate that patients will have the opportunity to ask any additional questions they have during the informed consent process.
Challenge #2: Protocol issues – for both patients and sponsors.
The solution: Design trials with patients in mind, make protocol amendments when needed, and be transparent about participation requirements.
As medicine has become more sophisticated, clinical trial protocols have become more complex. This can make it more difficult to identify patients for a clinical trial. They can also dissuade patients from taking part, depending on the requirements included.
In our survey, one common reason patients chose not to take part was concerns around the length of study visits. Some were also turned off by particular procedures required, such as MRIs or blood draws. Around 16% of adults are afraid of needles, and 7% are claustrophobic. While study visits need to be long enough to provide proper care and gather information, and MRIs and blood draws are often medically necessary, it's worth considering the burden on the patient when creating any protocol.
Protocol complexity can also make it more difficult to find patients who meet eligibility criteria. The average number of endpoints in a given protocol increased by 86% between 2001-2005 and 2011-2015, and the number of procedures required has risen as well to support those endpoints. Working with an experienced clinical trial recruitment company is one way to address this challenge, as they're able to precisely create and target outreach materials to connect with the most likely eligible patients.
Challenge #3: Patients don't hear about your clinical trial.
Solution: Meet patients wherever they are, online and offline.
Clinical trial awareness remains one of the top challenges in patient recruitment. In a survey conducted by ResearchAmerica!, over half of respondents cited lack of awareness as the top reason they haven't joined a clinical trial. Most doctors don't have the time or resources to talk about research, and clinical trials simply aren't top of mind for most people.
One benefit of digital patient recruitment is the ability to reach patients wherever they go online – and then find them again. Retargeting patients with a variety of messaging can help recruiters pinpoint what resonates most with patients, and what questions they need answers in order to choose to participate.
While a digital strategy is critical to any modern patient recruitment strategy, it's also important to reach patients offline, too. This doesn't necessarily mean sponsoring a large billboard on the highway – though if it's near a specialized hospital, it may be the right idea. Work with a patient recruitment company that connects with patients through advocacy groups and nonprofits, too. Again, patients want to hear about clinical trials from sources they trust, including trusted charities. Recruitment companies can also work with doctor's offices to advertise local trial opportunities.