15 clinical trial patient recruitment companies (and how to choose one)

Updated July 2022:
Clinical trial patient recruitment companies make use of many methods, including digital advertising and community partnerships, to find the right patients for your trial. Depending on the trial your organization is running, it may be advantageous to pick a company that has a specialized focus in a therapeutic area or patient population. You may want to also consider finding a company that offers multiple services in addition to patient recruitment, such as custom prescreeners or site identification.
When it comes to picking your recruitment partner, make sure to think through each company's offerings and experience in the area you will be researching. Below, we have included some questions to ask a potential vendor, in addition to an overview of how clinical trial recruitment companies can help solve common challenges involved with finding study participants.
15 clinical trial patient recruitment companies
These 15 clinical trial recruitment companies are some of the best in the business. Read a bit about each to determine who is the ideal fit for implementing clinical trial recruitment strategies for your organization.

What to consider before choosing a clinical trial recruitment company
When picking a company for clinical trial recruitment, be sure to consider what each one offers and their experience in your specific therapeutic area. Below, we have listed some questions that companies can ask themselves to determine which clinical trial recruitment partner is right for them.


Do you need help picking site locations for the trial? If you have not yet decided on the site locations for your trial, it may be helpful to consider working with a company that will assist with this part of the process. Many companies can use data from previous trials to identify the best locations and have a deeper understanding of ones that might prove difficult in terms of recruitment.
Are you proactively seeking recruitment support, or are you looking for "rescue" recruitment? Some companies specialize in recruitment support for specific parts of a trial. If your trial has already begun and has failed to achieve good patient enrollment numbers, a company that focuses on speed and efficiency may be ideal. If you're proactively looking for assistance, you will likely be better off choosing a company that can provide strategic planning and guidance for the full breadth of the trial.

What budget model are you looking for in the trial? There are a range of budget options offered by clinical trial recruitment companies, such as paying for performance or negotiating a flat fee. It's smart to think through your trial's budget and how you want to structure your payments so you can discuss this with potential vendors.

Does the company have an in-house marketing team? Collaborating with a company that has an experienced, internal marketing team is a great way to get online advertisements that stand out among cluttered social media and digital feeds. When you talk to potential companies, it's smart to ask how they develop their marketing materials and if you can review previous campaigns they have run.
Does this company have experience in my therapeutic area? Location, inclusion criteria, and the protocols of a trial can heavily influence participation rates, but if a company has recruited in a specific area before, they should have a good sense of what tactics do and don't work for recruiting in a certain space. Working with a company that has operated in your therapeutic area before can give you access to these vital insights, and you can often ask for case studies to see examples of their past results.
Does the company specialize in a particular phase of trials? Some recruitment companies will have expertise in specific phases of clinical trials, which can be helpful depending on your needs. Depending on what phase your trial is at, choosing a company experienced with healthy Phase 1 volunteers can be ideal, while companies experienced with Phase 4 can be great if you need ongoing research and observation.
Has this company worked on international trials before? If you are using trial sites in multiple countries, it can be helpful to work with a recruitment company with international experience. This can be useful if you need translated materials or assistance creating ad strategies to recruit non-U.S. participants.
How does this company handle ineligible patients that may be able to participate in my other trials? Some recruitment companies maintain a database of patients that have shown interest in trial participation and can recruit from that database. For example, at Antidote, we offer the option to match patients from our database with any trial in your portfolio so potential participants are not lost in the shuffle.
What is the lead time for developing materials and a recruitment strategy? Many companies will advertise their recruitment speeds to potential customers, so if you are on a tight deadline, this can be helpful for getting things started in a timely manner.
How will patients be screened? Some recruitment companies can also handle creating and hosting a custom prescreener for your trial, in addition to executing patient phone screening. It's helpful to think through whether or not you would find these services useful when choosing a recruitment partner.
How does the company handle lackluster recruitment results? There are many challenges surrounding clinical trial recruitment, and roadblocks to patient enrollment are common. Inquiring about how the company handles these challenges can let you know how to expect them to amend their strategy if recruitment isn't going as well as they had hoped.
Am I looking for both patient recruitment and retention? Once a patient is enrolled in your trial, it is important to consider what effort will be made to retain them. Some recruitment companies provide services designed to help your trial continue running on schedule, even after the recruitment goal is reached. Tools can range from engagement programs to technology that assists with collecting patient data to follow-up services at the site.
What types of reporting would you like to receive from the company? When in talks with your potential vendor, it can be wise to ask how often they update clients on recruitment metrics and any other insights into the campaign's performance. Often, you can request a sample report to review what the company typically shares with its clients and how often.
What is the company's relationship with patients? Patient centricity starts with the initial research design and continues to be important throughout a trial. Inquire with potential vendors on any feedback they've received from patients on advertising campaigns or other elements of the recruitment process. It is smart to look for a company that is focused on creating patient materials that are clear, readable, and contain essential information to help patients determine if the trial is a good fit.
What diversity efforts are involved in patient recruitment? It is important that clinical trials accurately reflect the population, so making efforts toward recruiting a diverse and varied population is a key consideration. Talk with potential vendors about how they are approaching diversity initiatives, especially if your therapeutic area disproportionately impacts a certain patient population.
How does the company find patients to participate? Recruitment vendors have a whole host of techniques at their disposal to find patients (see below), but your organization may also have a preference for how patients are engaged. For example, if you are doing research surrounding a rare disease, it may be beneficial to work with a company that has partnerships with organizations that focus on that condition. When assessing a company, be sure to ask questions about what approaches they have found most effective.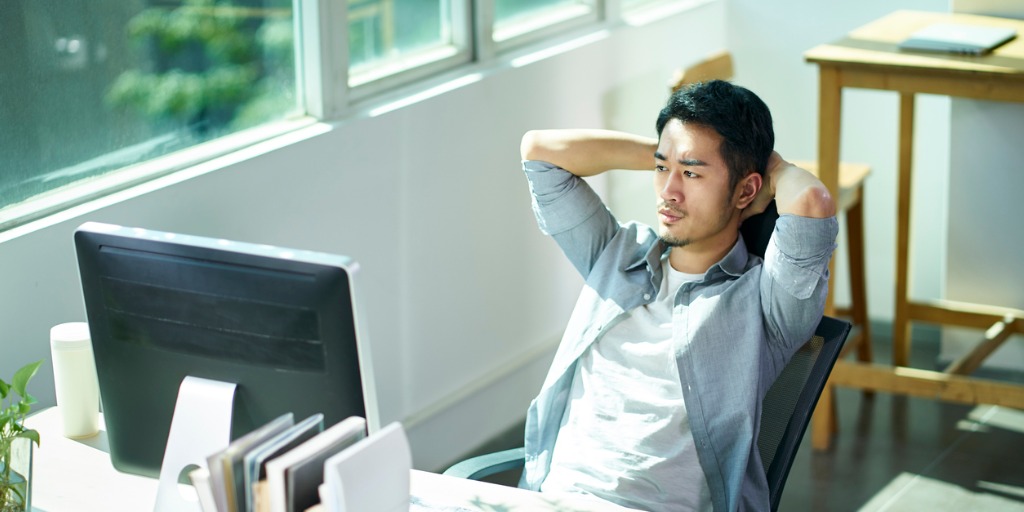 Clinical trial patient recruitment challenges
Patient recruitment companies can help solve common challenges that are often encountered during a recruiting campaign. Whether you approach a recruitment company before you begin trial recruitment or utilize them for a "rescue study," they can be great resources for handling these challenges — and having a general understanding of how to recruit patients for clinical trials can help you be sure you're asking the right questions when meeting with potential vendors.
Challenge: You're getting referrals for patients that aren't eligible for the trial.
Solution: Diversify your patient recruitment approach.
Nearly 85% of clinical trials struggle to recruit enough patients, and some fail to enroll a single patient. Unforeseen issues, such as inaccurate patient data or competition from other nearby clinical trials, can pop up even with an effective site selection process in place.
By diversifying your approach to patient recruitment early on in the process, you can set your trial up to reach (or even beat!) its recruitment timelines. Working with a clinical trial patient recruitment company can be beneficial even before a trial has begun to fall behind.
Challenge: Research sites are underperforming.
Solution: Collaborate with a recruitment company with access to specific and accurate data.
As medical knowledge has developed, clinical trials have become more complex. For example, many researchers require participants to have specific lab values or markers, which is information patients often do not know on their own. Specifics like this can often result in more screenfailing of patients, which can lead to recruitment delays.
One way to tackle the issue of complex eligibility requirements is by working with a recruitment company that has patient data that reaches beyond a diagnosis. Patient medication, results from recent bloodwork, and other key markers can give researchers valuable insights into the likelihood of a patient's eligibility. For example, key partnerships such as Antidote partnering with PWN allow us to provide trial sponsors with lab-validated patient referrals.
Challenge: Patients become unresponsive before they ever reach your research sites.
Solution: Get support on patient and site follow-up.
Even for patients who are very interested in participating in a clinical trial, there are plenty of factors that can result in a loss of contact. Missed communications, a lack of availability for screening, and other issues can result in your trial losing the patient between initial contact to randomization.
Contacting interested patients and performing site screenings keep trial staff busy as is, so finding time to follow up with patients who have disengaged often falls by the wayside. A recruitment agency can often provide site and patient follow-up services, which can help retain patients and move them to the next step in the screening. Automated follow-ups and rescheduling opportunities can reduce site time and move patients forward in the process, in addition to obtaining valuable information if the patient's cancellation was intentional.
Challenge: The patients you find live too far from your sites.
Solution: Offer travel services and adjust your targeting.
There are several things that will impact how far study participants are willing to travel to participate in a trial, such as the frequency of visits and how symptoms impact a patient's mobility. If you are finding patients that live too far away from your research sites, the first thing to do is to get in touch with the site or recruitment company conducting your outreach to see if you can reduce the radius of your targeting. You may also want to consider providing travel services or reimbursement for patients that do live farther away in order to better incentivize their participation.
Challenge: There is a lack of interest in your trial, even after outreach efforts are made.
Solution: Collaborate with a recruitment company that has more experience with the condition you are researching.
While every patient is different, the research that has been conducted on clinical trial participation can show us some common themes. Patients are generally motivated towards trial participation as a way to give back and help research, but in a patient survey Antidote conducted, it was revealed that motivations can vary widely depending on the condition in question. For example, we found that asthma and allergy patients rated receiving payment as influential in their decision to participate.
If your current outreach methods are not leading to strong participation numbers, it may be because the interests of your patient population are not being reflected. Working with a company that has experience recruiting for a range of conditions can ensure you are distributing effective outreach materials that resonate with patients who have specific reasons to be interested in participating in a clinical trial.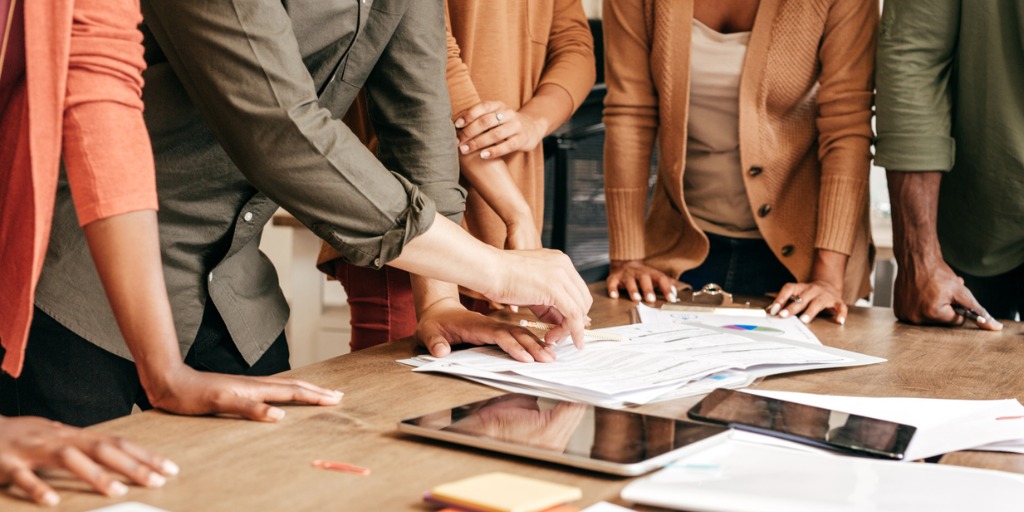 What clinical trial recruitment strategies do agencies use?
Finding the right patients to participate in research typically requires the use of multiple clinical trial recruitment strategies. Some recruitment providers may specialize in a specific approach, but most companies will employ an array of strategies to connect with patients. The clinical trial recruitment process may include:
Digital advertising: Utilizing Google Ads, Facebook, and other social media ad platforms allows recruiters to target users with specific interests that relate to a trial's inclusion criteria, in addition to targeting people who are searching for clinical trial opportunities. Additionally, website ad placements allow a company to target users based on the pages they are visiting, which may indicate their interest in a clinical trial.
Traditional advertising: Traditional ad placements can range from radio ads to billboards to print materials distributed at doctor's offices.
Patient databases and registries: Some clinical trial recruitment companies maintain a database of patients who have shown interest in clinical trial participation and can alert patients when there is a trial in their area that may be a good fit. Not only does this benefit your trial by increasing its potential reach, but companies that have these databases often offer a lower cost-per-patient price compared to the companies that are doing all of their outreach from scratch.
Partnerships: Clinical trial recruitment companies may have partnerships with nonprofits and community groups that are associated with a particular condition, which can be especially helpful when these partners have robust email lists. By leveraging these partnerships, recruitment companies can reach a group of motivated, qualified patients in a streamlined way.
Electronic Health Record (EHR) matching: There are companies that offer software to integrate medical record review into recruitment, which is beneficial for several reasons. Because health records often indicate lab tests, recent treatments, and more, EHR matching can make it easier to identify patients who may be eligible for the trial. It also allows physicians to easily alert their patients about potential clinical trial opportunities — plus, if patients have heard about the trial from a trusted source, such as their doctor, they may be more likely to show interest in participating.
Community events: Companies that have partnerships with nonprofits and other organizations will often attend local health fairs or other related events and can promote your trial there via flyers, pamphlets, and other advertising materials.
Learn about how Antidote has helped sponsors connect with our community of patients by downloading our case studies.