What clinical trial statistics tell us about the state of research today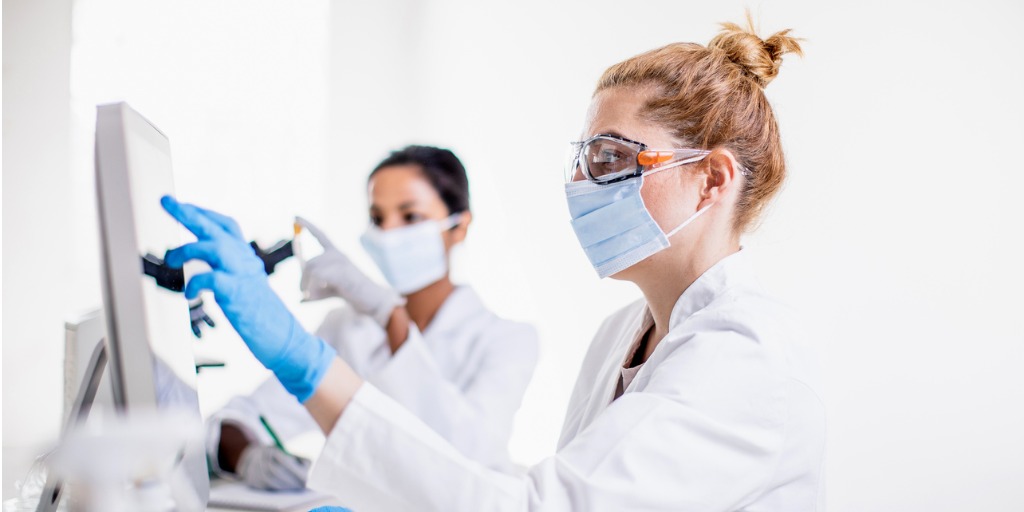 The spread of COVID-19 has caused a public health frenzy throughout the world. And, while COVID-19 clinical research remains top of mind for many, the pandemic has caused clinical research in other areas to face a barrage of disruption to typical research flows.
Despite this disruption, however, there's good news: our engagement metrics are up — patients are clicking our clinical trial outreach materials and registering for trials we're recruiting for at a higher rate than they were at this time last year. While recruitment has been challenging, sponsors and sites are figuring out a way to adapt. Below, we take a look at what clinical trial statistics tell us about the state of research today.
Key clinical trial statistics
Before a potential new treatment can reach patients, it goes through several clinical trial phases that test the treatment for both safety and effectiveness. This process can be long and costly. Together, clinical trial phases take six to seven years on average. The cost to research and develop each successful drug is estimated to be $2.6 billion.
If you've heard about any statistics surrounding clinical trial recruitment, it's most likely that approximately 80% of clinical trials are delayed or closed because of problems with recruitment. Additional statistics paint a troubling picture:
9 out of 10 trials require the original timeline to be doubled in order to meet enrollment goals
11% of research sites fail to enroll a single patient
Clinical trials account for nearly 40% of the US pharma research budget and total around $7B per year. The estimated cost of patient recruitment is 40% of the total budget, or $1.89B.
Delays can cost sponsors between $600,000 and $8 million for each day that a trial delays a product's development and launch
Screen failure rates are significantly costly for sponsors and the cost (on average) across the industry is roughly $1,200 per failure.
There is a lot of work to be done to improve clinical trial patient engagement — which could shorten the time it takes to conduct a trial, and save sponsors money. Importantly, we've seen a positive shift in our levels of patient engagement since the start of the COVID-19 pandemic.
Patient engagement statistics in light of COVID-19
We recently dove into the impact of COVID-19 on consumer behavior and digital marketing across various industries. We took a close look at digital engagement in the healthcare industry, particularly in regards to digital advertising for clinical trial patient recruitment. Comparing patient engagement with our clinical trial recruitment outreach in 2019 versus March 15 - August 31, 2020 indicates increased interest in clinical trials among patients we have reached out to.
Across all geographies:
Click-through rate (CTR) is up 20%
Engagement rate is up 13%
Registration rate is up 80%
When we looked at New York City, which was one of the hardest-hit cities, we see an uptick in engagement and registration rates over the same time period listed above:
Engagement rate is up 90%
Registration rate is up 136%
This is encouraging data. Statistics show that clinical trials – including COVID-19 prevention and treatment trials – are in great need of volunteers to take part in order to move forward. We've also noticed that people are searching the web to learn more about the basics of clinical trials, too. Pharmaceutical companies and biotechs will need to harness this interest and turn it into participation to drive research forward.
Research is adapting to a "new normal"
Research sites, often housed within medical centers where COVID-19 cases are likely especially prevalent, are on the frontlines of the pandemic. This has directly impacted their ability to safely continue their work, which will ultimately slow down development progress. As a result, many sponsors and sites are adopting new ways to execute their trials. According to a site survey conducted by Medidata in April, sites suggested a number of solutions to accommodate patients who can't visit research centers, including:
using online questionnaires for patients
e-consent
amending protocols to include virtual visits and home-care nursing
sending investigational products directly to patients
reviewing and revising endpoints that require long-term
direct contact with patients
adopting secure means for patients to communicate and share information with sites from home
Study teams need to be trained on telework, including how to safely handle electronic health records and how to respect patient privacy (not letting Siri, say, accidentally capture patient information). While site staff have learned to go virtual, they are also charged with teaching their patients to go virtual as well. Among the top five activities undertaken by sites in response to COVID-19, "switching patients to virtual/telemedicine" ranked second on the list, with 45% of sites doing this for impacted trials. This might be seen as another disruption to the typical trial process, but it has also empowered patients to get involved from home, which is a major leap forward.
Flexibility and understanding are key, especially when it comes to timelines and expectations. For sites that responded to the Medidata survey, 63% halted new patient recruitment for an ongoing trial, 43% delayed a study, and 34% extended patient study visit windows. Roughly a third (32%) have not allowed patients who have completed screening to be randomized. In light of these data, sites and sponsors are also developing contingency plans that can automatically be activated in the event of another outbreak.
Research has to move forward, and our data shows that the patient interest is there. Antidote's approach to clinical trial recruitment can harness this interest, saving sponsors recruitment time, while providing a positive trial search experience for patients.