Why clinical trial site support matters: A Q&A with Lauren Schill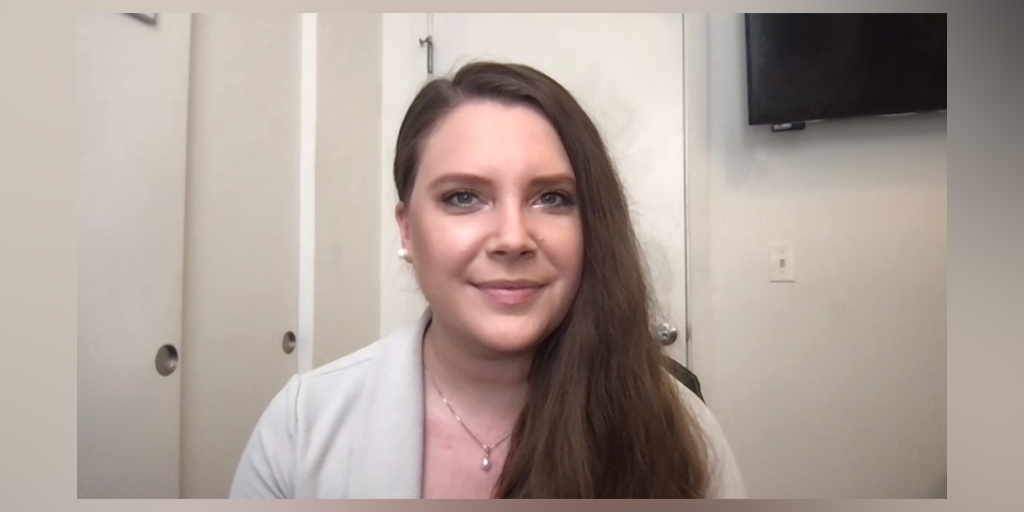 Antidote and other digital vendors work closely with clinical trial sites to ensure patient enrollment runs smoothly. Among the recruitment solutions we offer to sponsors is site follow-up services. We sat down with Lauren Schill, Senior Manager, Clinical Site Operations, to get her take on why site follow-up is a key component of clinical trial recruitment. Lauren shares what she likes most about working with sites and sponsors, as well as some of the challenges she has encountered, especially during the pandemic.
Tell us a bit about your position at Antidote and what you do on a day-to-day basis.
As the Senior Manager, Clinical Site Operations, I'm primarily responsible for the onboarding and management of clinical trial sites for studies where we are contracted for site follow-up. I work closely with Antidote's Site Liaison Managers, making sure they're equipped to successfully take on the important role of site follow-up. We ensure that the clinical trial patients we send to sites are contacted in a timely manner at the site level, and gather data on the outcomes of the patient journeys. Our site follow-up team is passionate about patient centricity — assisting sites in their management of our referrals is a critical piece of providing a great experience for potential participants who come through Antidote.
Why is site follow-up a key component of clinical trial recruitment, and how does Antidote's site follow-up team accelerate enrollment?
Antidote was founded on the belief that all patients should be aware of every medical option available to them, including clinical trials. We have an awesome Digital Marketing team that does a great job of reaching prospective participants of clinical trials available, and then a knowledgeable and friendly Contact Center confirms interested individuals are a good fit for a study. Once a potential participant's information is passed to a site via our secure portal, it's up to the sites to follow up with them, which is where my team comes in.
There are times when sites need help updating the portal. Sometimes they need assistance in getting in touch with patients. Our Site Liaison Managers do a fantastic job of monitoring patient progress and assisting sites (as well as patients) through the process. Providing this level of help from our end accelerates the recruitment process, resulting in more patients getting screened for the study faster.
Throughout a study, the data we collect gives our team and the sponsor insights into how the study is performing and what trends we are seeing. This helps us to provide critical feedback and metrics to study teams. At the heart of it, our main goal is to connect potential patients with studies and do our best to provide a seamless experience for participants at the site level.
What are your favorite things about working with sites and sponsors? Any stories or testimonials that you'd like to share?
Before Antidote, I ran hematology-oncology clinical trials as a Clinical Research Coordinator. I've seen firsthand the struggles with patient recruitment. There may be a novel drug that could make a difference for a lot of patients, but it won't get to market unless enough qualified and willing participants enroll in a trial. I love that I'm able to make a difference by stepping into the gap that I personally experienced when working at a clinical trial site.
My role at Antidote allows me to work with many different members of site teams, providing encouragement and support throughout the time we work together. We recently received feedback on our services from a site that I take great pride in: "I loved working on the Antidote site. It is hands down the best I have ever worked with. The information that your team gathered on the front end was amazing and it kept me from wasting so much of my time on patients who didn't qualify, like other (clinical trial referral) sites I worked with recently. I had a lot of wasted phone calls because they didn't meet one of the most important inclusion criteria because it was not set up as well as your screening questions were. Thank you."
While I love how patient-centricity is a main point of focus for our company, I truly enjoy being able to make a difference in the experiences of study teams as well.
What challenges have been involved with site follow-up services during a pandemic and how have you addressed them?
As we all know, the world was blindsided in March of 2020 with the news of a global pandemic that has touched all of us in one way or another. Most sites shut down research procedures for the safety of staff and patients, leaving the clinical trial industry in a state of waiting. For Antidote, this of course impacted our business, our clinical trial patients, our sites, our sponsors, and more.
As research reopened, I was tasked with monitoring COVID-19 metrics around our clinical trial sites. Every week, I look at changes in new cases reported, changes in the number of new hospital admissions, percentages of beds used in hospitals by COVID-19 patients, and percentages of ICU beds used in hospitals by COVID-19 patients around each of the sites we work with. If I identify an active site with concerning metrics, I inform the responsible Site Liaison Manager who will either reach out to the site, or the Account Manager will reach out to the sponsor to ask for an update on the site status. Having insight into whether a site may be in danger of pausing activity helps us prepare to redirect any potential participants to other sites if available. This helps to ensure that we provide the best patient experience while also continuing to deliver results for our clients.
Outside of COVID-related challenges, a lot of the difficulties we face are related to the collection of data. Many sites, especially during a pandemic, are short-staffed, and data often gets put on the backburner. We need data to be reported as soon as possible, as it allows us to see that all the patients we have reached are being contacted shortly after speaking with our Contact Center. This helps keep potential participants engaged and motivated to participate as the trial information is still top of mind. Most importantly, this helps potential participants make informed decisions on whether they would like to join a trial or not.
Our team is focused on delivering the best experience we can for patients who are interested in participating in clinical trials. We ask ourselves, "How would we want to be treated? How would we want our loved ones to be treated?" And then we go from there.
---
Clinical trial patient recruitment companies are experts at finding the right patients for a wide range of studies. At Antidote, we use precision recruitment that features clinical trial site follow-up services to accelerate enrollment. Get in touch to learn how we can amplify recruitment for your next clinical trial campaign.