5 ways to lower clinical trial patient recruitment costs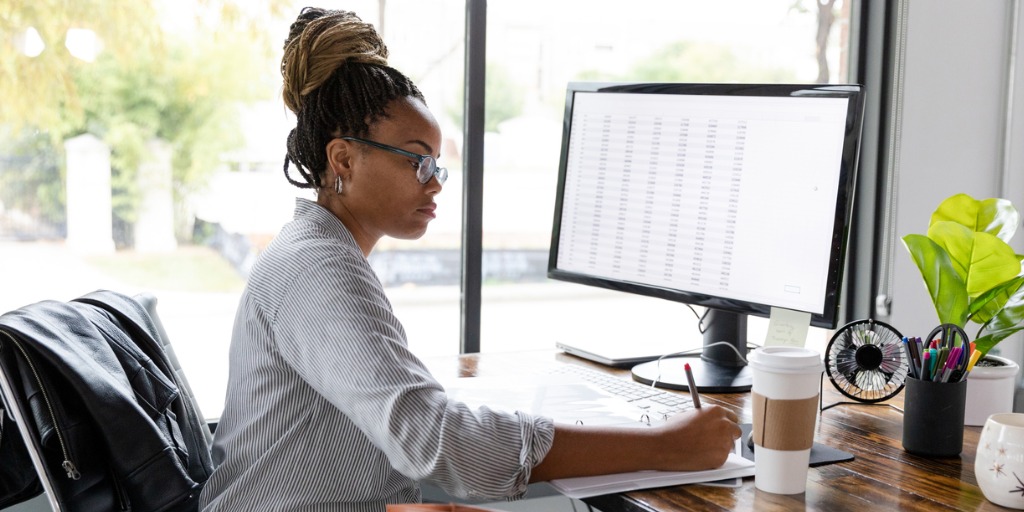 The process of getting a new drug to market is an expensive one. Between 2009 and 2018, U.S. biopharmaceutical companies spent about $1 billion per drug according to an analysis published in JAMA, and other studies have found that it can cost up to $2.8 billion to bring a new therapy to market. In 2019 alone, research and development spending totaled $186 billion for the global pharmaceutical industry.
While there are many costs that contribute to these totals, clinical trial spending makes up a major portion of the overall cost. It is estimated that global spending on clinical trials is somewhere in the $47 billion dollar range, in part due to the high cost of patient recruitment.
Fortunately, there are some concrete steps that sponsors can take to reduce their clinical trial recruitment costs. Below, you'll find some clinical trial recruitment strategies from our team that can be helpful for lowering overall spending, whether you are working with a clinical trial patient recruitment company or handling outreach on your own.
Reach out to patients who are already engaged
A common barrier involved in clinical trial patient recruitment is a lack of awareness around what clinical trials involve. By first reaching out to patients that have already shown interest in research participation, you'll be more likely to make contact with someone who is willing to take the next steps.
If you plan to work with a clinical trial recruitment company, many of them use a database of patients that have already expressed interest in medical research. For example, Antidote keeps an active list of individuals that have opted in for clinical trial alerts for specific conditions, giving us a great place to begin the recruitment process.
"Patients interested in clinical trials are either looking to help move the science forward or are not satisfied with the treatment they are currently receiving," said David Tindell, Director of Digital Marketing at Antidote. "In either case, connecting a patient who may not have qualified for a past trial to a new trial encourages their involvement with clinical research."
Fine tune your digital ad strategy to reduce your cost per click
When running digital ads, the cost per click (CPC) is determined by the cost per 1,000 ad impressions (CPM) and the click-through rate (CTR). To get your CPC lower, it is important to understand how to most effectively reach the audience you're targeting and what they are likely to respond to. Often, a high CPM can mean that the competition for your audience segment is high, which might be an indication that you should alter your targeting strategy.
"This could mean broadening the audience by removing a criteria, narrowing the audience by adding factors such as age, or even testing a new audience segment," said Tindell. "If your CTR is low, it means that the creative being used isn't provocative enough."
Make sure your targeting strategies are bringing in the right audience
When using clinical trial recruitment tools such as Facebook and Google Ads, it is important to look closely at the patient eligibility rates of those who are responding. If your ads or keywords are too general, you may be attracting patients who are ineligible for or uninterested in a clinical trial. Narrowing your targeting or using more specific language can be useful for getting the right kind of responses.
Work with community partners in your targeted area
Collaborating with nonprofits, advocacy groups, and lab services is a great way to distribute your trial information to highly focused patient communities from a trusted source. Patients that you connect with through community partners are often more likely to be eligible for trials and more likely to consent, which are both key elements of reducing your outreach cost.
"Patient Advocacy Groups are trusted resources to patients and care partners for information on current research, treatment options, and overall day-to-day support," says Valerie Tufaro, Partnerships Associate. "They have a direct line to patient feedback and can speak to what the patient needs are at any given time, while also speaking to how their needs change as research advances. This information puts them in a unique position to be at the forefront of developing new patient engagement methods and increasing patient participation in research."
Partners can often connect with patients via social media, email lists, or local community events, and can help trial sponsors reach patients through message boards or other online communities. Partners can also provide valuable insight into your target audience's interest in medical research and key points that may be helpful to address in your outreach materials.
Improve patient retention in your clinical trial
Another key way to reduce patient recruitment costs is to improve your retention rates. Replacing a patient can be even more expensive than initial recruitment, and some studies estimate that up to 30% of patients who join a clinical trial end up leaving the trial early. Patients will often drop out due to financial costs, scheduling conflicts, a lack of information, long travel requirements, or other commitments — it's important for studies to be designed with these pain points in mind to reduce friction for participants.
Research teams can also take a few steps to improve the patient experience, such as providing patients with easy-to-understand materials at their screening visit, and implementing follow-up services such as texts, emails, and phone calls to remind patients of visits and keep them engaged. If you're using electronic patient-reported outcomes (ePRO), your technology likely has reminder tools that are easy to implement for the length of your trial.
Curious about how Antidote can help lower patient recruitment costs for clinical trial sponsors? Download our case studies today.