Asthma and Allergy Advocates Gather in Washington, D.C. to Share Resources and Join Forces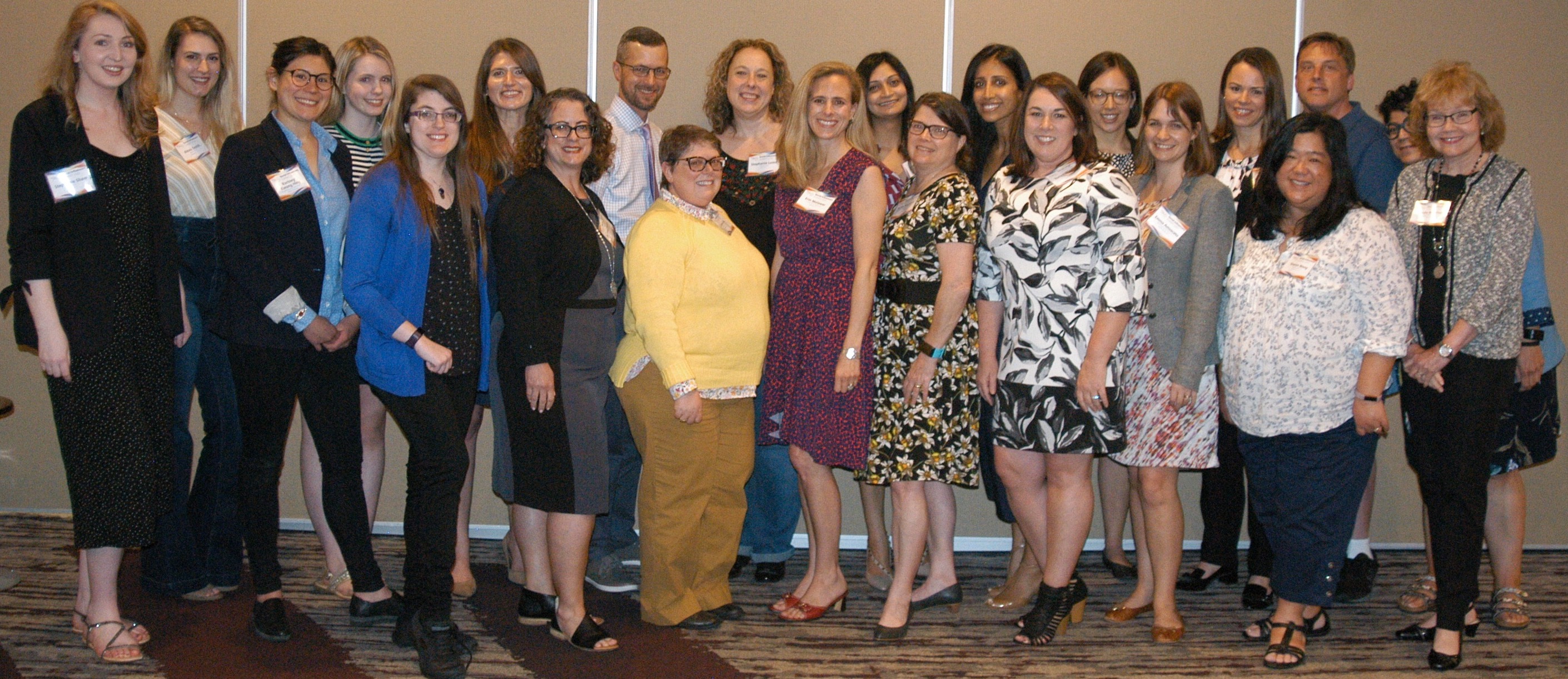 Running a successful health advocacy blog means being social online, but the day-to-day work of writing and posting can feel lonely. On May 7, the Asthma & Allergy Network brought together online influencers for a chance to swap stories and resources in person at the AAN Influencers Summit. The next day, they advocated for allergy and asthma research priorities on Capitol Hill.
I attended from Antidote to share my own experience with Search Engine Optimization and other content writing tips. During breaks at the summit, I heard influencers who had only ever met online say they felt like they were hanging out with old friends. Most everyone had a personal connection to asthma, seasonal allergies, eczema, food allergies or other related conditions – myself included.
The day started with talks from allergists and other experts on the latest asthma and allergy treatment options. One recurring theme at the Summit covered the importance of raising awareness around asthma severity. Though asthma is very common, and manageable in many cases, every day 10 people in the U.S. die from asthma. Presenters also discussed how primary care physicians can better recognize and treat different kinds of severe asthma.
After lunch, the talk moved from science to marketing strategies. I gave a presentation on SEO specifically for asthma and allergy bloggers, sharing how small teams (or, in the case of many of the influencers, a single person) can optimize their existing content and create new posts targeted at performing well in search and growing traffic organically. I hope the tips I shared can help the influencers reach new audiences with their content.
Next was a presentation on "Knowing What to Share and Why to Share It," which covered topics many who work in online communities are all too familiar with – stopping the spread of false information and responding to inflammatory comments, in particular. The panelists recommended checking your sources before sharing information, always leading with empathy when responding to comments, and not letting the thread continue for more than two responses. As a former community manager for a large social media audience, I couldn't agree more with that last piece of advice!
The next day on Capitol Hill, advocates urged Congress to fund indoor and outdoor air quality programs to support people with asthma, fund the CDC's National Asthma Control Program, and improve labeling for food allergies, particularly sesame seeds. As someone allergic to sesame seeds myself, I was excited to see these advocates campaigning for something seemingly small that would lead to a significant improvement in my life personally.
All day, advocates tweeted out pictures with representatives and said they felt heard in their meetings. I enjoyed the opportunity to be a part of the Summit, and I know AAN advocates will use the knowledge they gained to continue being a voice, online and offline, for everyone living with asthma and allergies.