Clinical trial sites and recruitment vendors: Collaboration and communication best practices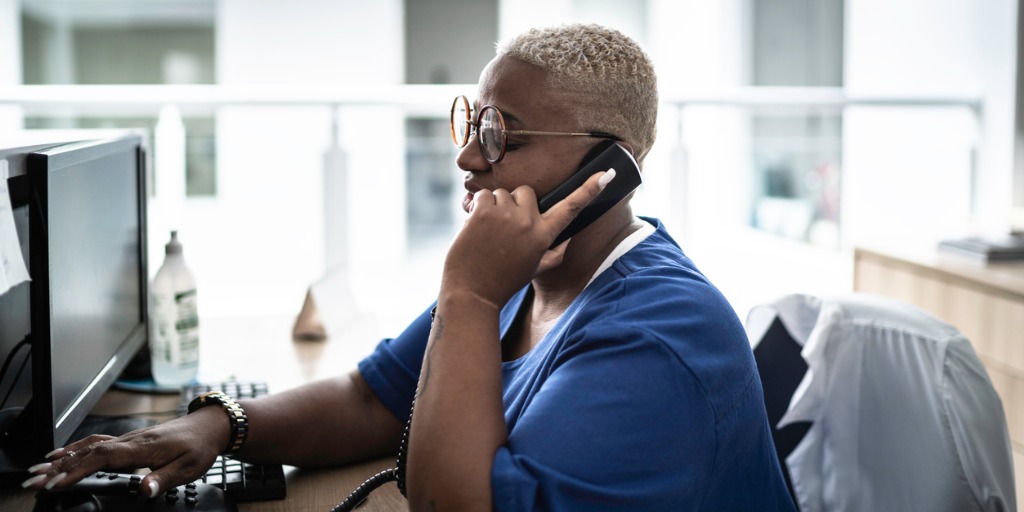 A Q&A with Yvonne Taylor, Antidote's senior clinical site operations manager
Digital vendors work closely with clinical trial sites to ensure patient enrollment is going smoothly. We spoke with our very own Senior Clinical Site Operations Manager, Yvonne Taylor, about how clinical trial sites and vendors can best work together to provide a straightforward enrollment process for patients.
Research site and vendor collaboration
Antidote: What are the main goals for sites and vendors?
Yvonne: The goal of any trial is to provide the best journey for the patient from start to finish. Collaboration is the key to this, and companies like Antidote share a goal of working closely and productively with sites. Vendors want to support site efforts during the study so that sites can spend time doing what they do best: working with the patients. Collaboration and teamwork are absolutely critical here.
Antidote: Why is this collaborative spirit so important?
Yvonne: Sites tend to be measured by their responsiveness and performance. This includes giving feedback on patient referrals as well as updating their vendors' reporting tools. It's key that information is up-to-date as vendors report to the sponsor about progress, and also use the data collected from sites to ensure they are finding the right patients for the study.
Another reason this collaboration is so important is that sometimes sites get very busy, and staff may get sick or take a vacation. Knowing that, vendors can pause sending referrals for a week or two and then pick up later. This relieves the burden on the sites and ensures the best patient experience.
Antidote: Can you elaborate on why open lines of communication are key between vendors and sites?
Yvonne: Open lines of communication are extremely important. Being transparent in communications with vendors will help sites manage referrals effectively. Working closely with a vendor to let them know the progress of referrals is vital to the success of the study. At Antidote, we take sites' feedback to the team and use it to determine if we are reaching the right patients for the study. We also use that feedback to determine if pre-screener questions need to be asked differently, or if we need to update or add more questions to our phone validation.
Antidote: Does the type of site impact vendor communications?
Yvonne: There are many different types of sites with diverse cultures, and processes vary from site to site. Academic sites are large institutions conducting many trials at once with a handful of contacts working on the trials. Research centers may also be working on multiple trials, but have specifically assigned staff to work with digital vendors like Antidote. These larger sites tend to be able to screen more patients than other sites as they have more staff. On the other hand, a trial could be taking place in a doctor's office with one person handling everything. If a vendor has a good understanding of how the site runs, they can be sure they are sending just the right volume of patient referrals for sites to handle. It's imperative that sites communicate with vendors to let them know the type of site they are and what volume is best for them.
Best practices for site recruitment communications
Antidote: Why is it so important to make sure sponsors have updated contact information for sites?
Yvonne: It's critical that sponsors have correct and up-to-date site contacts on file. The site contact is the person who will be following up with referrals and reporting on progress. Sponsors send a list of sites to vendors, and 40-50% of the time, the contact is out of date or is the wrong person at the site. Why is this so important? Any delay in getting the referral to the correct person at the site means a delay in that patient being contacted. This means the patient could end up losing interest and not enrolling in a trial.
Antidote: How soon should sites contact patients?
Yvonne: It's especially important that sites contact patients within 24-48 hours. This is when patients are the most engaged and motivated to participate in a trial. We've found that it's best to contact the patient by phone initially rather than email; personal connection means a lot to a patient who has never participated in a trial before and does not know what to expect.
Antidote: How should sites address and contact patients?
Yvonne: A friendly voice goes a very long way. For most patients, this is the first time they have spoken with a clinical research site, so this first impression is critical. As I mentioned, the first outreach attempt should be by phone. If the patient or caregiver is unavailable to answer, follow-up with an email, and then another call within 7-10 days. And remember: a positive experience on that first call could be the difference between a patient deciding to participate or dropping out, so communicating in an approachable and reassuring manner is key here.