Creating communities around medical research: Q&A with Heart Valve Voice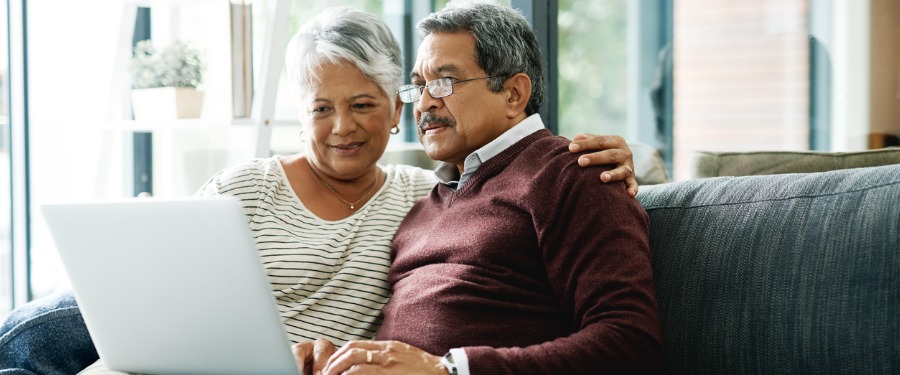 Medical research is how new treatments and therapies move forward, but challenges surrounding patient recruitment can often lead to delays. Patients often have misconceptions about participating in a clinical trial — and if they are interested, they often aren't sure where to begin.
By creating communities, sharing stories, and educating patients about the benefits of participating in medical research, it's possible to make sure clinical trials are more effective for everyone involved — and that is exactly what our partners at Heart Valve Voice have been focused on. We recently chatted with them to discuss all their initiatives in the heart valve disease space and how working with Antidote has helped them connect their community with research opportunities.
How does Heart Valve Voice focus on creating community in online spaces?
Last year we launched the My Valve My Voice private online community and introduced Apple and Android app versions earlier this year. We want to create a safe space for patients and care partners to have real conversations about their experiences and what they are feeling. The goal is to provide peer-to-peer support through the community.
We also offer a live, virtual, peer-to-peer "Voices of Support" meeting each month. The primary focus of these video calls is to support patients who are facing upcoming valve replacement or repair procedures or surgeries. The calls take place on the third Tuesday of every month so patients can get their questions answered, receive encouragement from other patients who have recently undergone the same treatments, and experience a safe, supportive environment to discuss the emotional impact of heart valve disease. We identified this need from talking to patients who often felt alone with many unanswered questions before undergoing a procedure. Patients and care partners can access the calls through the My Valve My Voice community.
What is Heart Valve Voice doing to educate on the importance of participating in medical studies?
We have conducted a training course for research advocates and the patients can access it online through My Valve My Voice. The course is designed so patients can better understand where and how they can play a role in the research process, from informing clinical trial protocols from the patient perspective, being involved in the regulatory approval process, and working with Institutional Review Boards and other venues to ensure research is being done in a way that matters to patients. Too often, research is designed without the input of patients, which is unacceptable.
We also convene focus groups, run patient preference studies, and recruit patients for clinical trials so new treatments can be developed and get to patients more quickly.
Why is it important to increase diversity in heart valve disease clinical trials?
Diversity is important for all clinical trials, not only for heart valves — though that is obviously our focus. But it's a mistake to think this is a "marketing" issue. There are serious barriers to participation, including a lack of trust in the system. There are broader systemic issues of health equity and access that are pervasive throughout the healthcare system and are magnified in clinical trials. For instance, most heart valve trials are conducted at large academic medical centers, which do not necessarily have the most diverse patient populations.
Also, these trials are difficult even under the best circumstances because it takes a real commitment from the patient. It is not like a pharmaceutical trial where a participant can simply withdraw from the trial and stop taking the drug. Patients must be educated and trust must be established.
We have recently gotten involved with MedTech Color so we could share our experiences, provide input, and contribute to the diversity efforts that are going on in the medical device industry.
Are there any new research developments you'd like to highlight?
We recently recruited 200 patients for a patient preference survey for one of our research partners. These are very difficult projects, and we feel we have developed an expertise in this area due to our ability to recruit through our patient community and via social media channels. We believe we can apply these techniques in other areas of heart disease research, not only for heart valves.
This not only enables us to fill a need for patients, manufacturers, and researchers, but also creates another revenue stream for us that lessens our dependence on grants.
How does your partnership with Antidote allow you to advance research efforts?
We appreciate the Antidote model of engaging patient organizations in clinical trial recruitment. This research is so important to patients and we want to help make them aware of research opportunities that may be appropriate for them.
We also believe we provide some added value by working with Antidote and trial sponsors to ensure the recruitment language is patient-friendly and the results will be meaningful to patients.
In addition to your online database, where else can heart valve disease patients go to find resources and support?
In July we launched a new awareness campaign, #Ask4Echo, to encourage patients who may be experiencing symptoms of valve disease, or who have a family history, to have a conversation with their doctor about whether an echocardiogram might be appropriate for them. An echocardiogram is the best way to identify valve disease and we know it is underdiagnosed and undertreated. Patients and providers can find more information at ask4echo.com.