Five accounts to follow on social media if you're interested in inflammatory bowel disease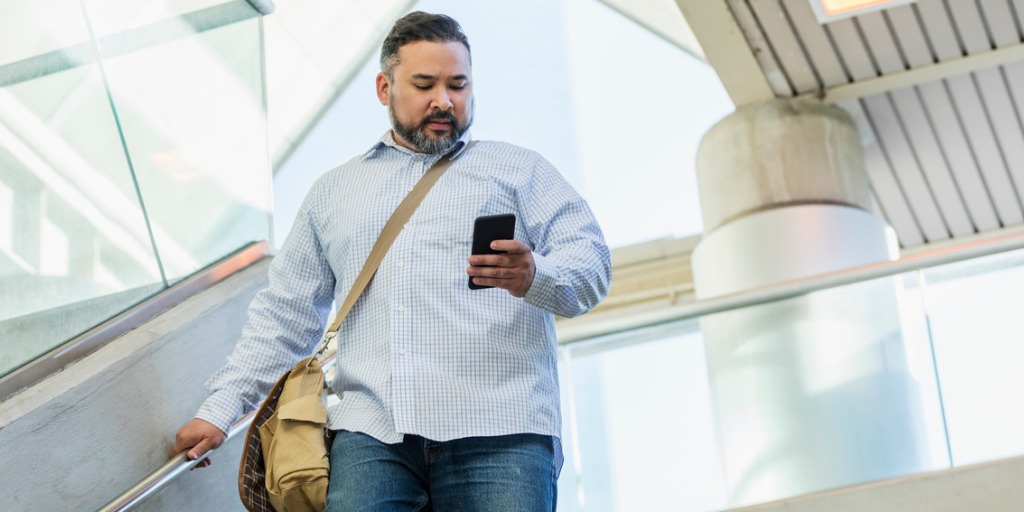 Inflammatory bowel disease, commonly referred to as IBD, is characterized by a group of intestinal disorders that cause inflammation of the digestive tract. Approximately 1.6 million Americans currently have IBD, and that number may be growing. The two most common kinds of IBD are ulcerative colitis (UC) and Crohn's disease. Every person's experience with IBD is different, but some of the more common symptoms include diarrhea, bleeding ulcers, stomach pain, cramping, and weight loss.
At Antidote, we believe in the power of the patient voice to provide inspiration and hope to others who are living in similar situations. Social media networks have become platforms for many people with IBD to share their stories, meet others with related experiences, and support one another. These are five accounts we're fans of that you should follow on social media if you're interested in learning more about life with IBD.
Chase Macaluso's Healthy, Well, and Fit lifestyle
Chase Macaluso (@healthywellandfit on Instagram), an "#UlcerativeColitis warrior since 2017," is a fierce IBD and mental health advocate. He has a website, Healthy, Well, and Fit, that empowers others to be just those things: healthy, well, and fit. On his site, Macaluso writes about topics such as ways to reduce inflammation in the body, the perks of a healthy morning routine, and how negative thoughts might be controlling your life.
On Instagram, Macaluso often shares supportive mantras on a cork board for the IBD community. "Please don't listen to others who call you unreliable because of your IBD," one reads. "It's OK to have a flare," says Macaluso. "Just remember, it's not your fault you have IBD so please be kind to yourself during the flares. We have something we're dealing with that hardly anyone understands unless they have it themselves...! We're all in together and we're all IBD strong!💪"
Nikki Love, @nikkimarieloveee
Nikki Love (@nikkimarieloveee on Instagram) is one of the top contributors to the various IBD hashtags on Instagram, and for good reason. Love posts very openly about her ulcerative colitis journey, from reels about her stoma bag to videos and posts about IBD and relationships, hospital must-haves, skincare, tips for working out with an ostomy, and body positivity. #Nocolonstillrollin is her bio mantra, and in her content, she hopes to end the stigma around IBD while also championing body positivity.
Alex, @whenlifegivesyoucrohns
Alex (@whenlifegivesyoucrohns on Instagram) is always trying to find the silver lining. In her posts, she chronicles life with IBD, her surgeries, stoma bag accessories, and most importantly, self love. In a recent post, she writes: "In case you needed a reminder: your body is worthy of love — scars, stretch marks, cellulite, psoriasis, rolls, ostomy bag and all. 9 years ago almost to the day I had just gone through my first (emergency) ostomy surgery and it's been one hell of a self love journey every single day since. Embrace your own ups and downs 💜" In a push for #ostomyawareness, Alex writes, "I think I make this bag look pretty damn good sometimes. I've had this photo in my drafts for about 3 weeks and felt like I needed to say something profound...but really, there's no point except to spread some body positivity and raise #ostomyawareness." It's this body positivity and self love that helps not only others experiencing IBD feel supported, but also spreads awareness to friends, partners, and those looking to learn more about life with IBD.
Mesha, @mr.colitiscrohns
TikTok isn't just for teenagers doing tandem dance moves or people making memes. It's also home to a ton of educational content. Mesha, also known as @mr.colitiscrohns on TikTok (and @mrcolitiscrohns on Instagram), is coming up on 1 million followers. On TikTok, Mesha aims to educate and support those living with chronic medical conditions. He shares average days of his life, FAQs about his stoma bag ("FAQ: Is it painful?" or "FAQ: How often do you change it?"), and thoughts on both positivity and stopping body shaming.
Lyndsey, @lyndzerella
Lyndsey, also known as @lyndzerella on Instagram, has had ulcerative colitis since 2012. In 2019, she had surgery to remove her colon. She has two highlights of stories that are loaded with her UC journey and also what it is like to live an "ostomy life". In a post from January, Lyndsey says: "Lesson learned is to not get worked up about feeling like you'll never be normal again. Give yourself grace when things seem tough because while it may go slower than you'd like, you will get stronger and there will be a light at the end of that tunnel. Plus, worrying about not having a belly button anymore is silly cause belly buttons are overrated!" Lyndsey talks about how living with IBD isn't easy, but it has made her a stronger person and has given her a great online community to make her feel less alone. Lyndsey also has an array of graphic tees with humorous IBD-related mantras: "I got 99 problems but a colon ain't one," "No colon still strollin," and "I'm making IBD visible."
There is a robust IBD community on Instagram, TikTok, and Facebook. Try searching "inflammatory bowel disease," "IBD," "Crohn's disease," or "ulcerative colitis" in the search bars, and you'll be sure to find some other great resources.
New studies are testing the safety and efficacy of investigational treatments for IBD. People living with IBD are needed to help move this science forward.