How to Achieve Patient Centricity In Your Clinical Trial Listings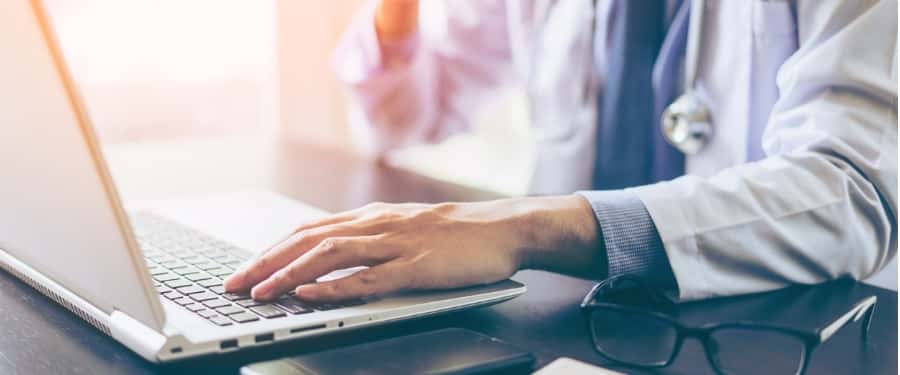 To improve patient centricity in clinical research, it's important to understand the clinical trial experience from the patient's perspective.
With this in mind, we set out to better understand what patients want and need at the beginning of their trial experience, when they're first looking for a clinical trial. We surveyed 145 patients with a variety of conditions who had either been in a clinical trial in the past, or are interested in taking part. We wanted to understand where people are looking for trials, and what information would help them make decisions about taking part.
These details have important implications for how and where clinical operations teams should be sharing information through trial listings to maximize enrollment. Here's what we found out:
Many patients learn about trials from online ads or their own searches. 41% of the patients we surveyed learned about clinical trials through online search listings. (Of note: we might have sample bias for this question, as Antidote is a digital patient engagement company). In a much larger survey, CISCRP's 2017 Perceptions and Insights Study (n = 12,427 patients; 18% have participated in a clinical trial), participants ranked physicians and advertisements as the top ways they learn about trials.
Patients regularly visit clinical trial search tools and websites. Website traffic tells this story. Clinicaltrials.gov receives 199 million views per month, and Antidote Match™ is live on more than 250 partner websites, which include advocacy organizations, patient communities, and health portals.
Patients want details upfront. Patients are searching for trials online, but they are looking for more details than many listings provide. We asked: "What information would be most useful to you as you were researching various trial options?" and asked patients to select one answer. Nearly 30% of patients needed more details on the procedures or drugs being tested, while 25% said that information on time commitment would be most useful to them as they considered a trial. Other details that interested patients were post-trial drug access (15%) and information of past trials of the study drug (14%). In a multi-select version of a similar question, CISCRP asked survey respondents what information they'd want to know before making a decision to participate. The most popular responses were "potential risks/benefits," "purpose of study," and "types of medical procedures." Other pieces of information that were of interest were protection of confidentiality, location of the site, length of participation, and cost/reimbursements.
The implications are clear: an important element of practicing patient centricity is providing patients with the information they want and need in clinical trial listings online. Clinical operations teams need to look beyond www.clinicaltrials.gov, which features highly scientific listings that can be difficult for average people to understand. Here are a few options:

Connect with trial matching companies. Several companies provide researchers the ability to enhance trial listing on their websites. Antidote does so through Antidote Bridge™, wherein researchers can provide information such as number of overnight stays, procedure descriptions, and financial compensation. We bring these enhanced listings to the top of patient results so that the most patient centric listings are viewed first. Companies like Emerging Med, which have navigators for patients, can also use this type of information to provide useful context.
Work with patient advocacy groups. Some advocacy groups, like The Michael J. Fox Foundation, have built their own trial finder. These groups may be open to researchers providing important context for patients in their listings. And, organizations like the Lung Cancer Alliance have patient navigators who appreciate any additional trial information they can provide to patients.
The first hurdle of patient recruitment is getting patients to notice your study listing and feel like they have enough information to take the first step towards screening. By keeping these patient centricity tips in mind as you approach listing your trial, you'll be well on your way to overcoming that hurdle.