How to move from diversity to inclusion in medical research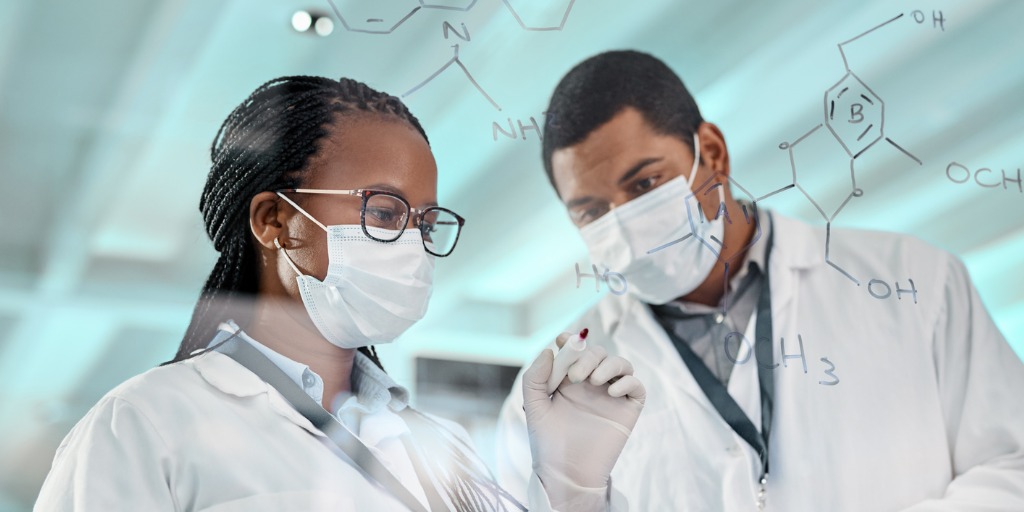 Increasing racial diversity in clinical research is a hot topic for industry leaders and patient advocates alike. The COVID-19 pandemic has brought a renewed focus on clinical trials, which has also sparked a conversation about not just the abstract idea of increasing racial diversity in research, but also what actionable steps toward inclusion must be taken. We take a look at how sponsors and advocates are trying to bridge the racial gap in research.
Why is racial diversity in clinical trials so important?
Historically, the numbers of clinical trial participants from diverse populations have not reflected real-world populations. Statistics from a panel discussion at the BIO Conference in 2019 revealed that racial and ethnic minorities make up 39% of the population in the U.S., but estimated rates of clinical trial participation for this group range from 2% to 16%. Nearly 14% of Americans are Black, but they make up less than 5% of trial participants, and while Latinos make up 18% of the U.S. population, they represent just 1% of clinical trial participants.
Lack of diversity in clinical trials can make it particularly challenging to get a complete picture of a drug's safety and efficacy. "When you don't have inclusion of diverse communities, you run the risk of making assumptions about drug safety and effectiveness that may not be accurate," said Stephanie Monroe, executive director of AfricanAmericansAgainst Alzheimer's, in an interview at the Biotechnology Innovation Organization's annual meeting in 2019. "Generalizing findings of the current majority of participants – white, European men – to African-Americans, Latinos, women and others may be embracing false assumptions about the lack of differentiation between what is fast becoming the new majority."
It's critical that the makeup of clinical trial participants reflects real-world populations, so that medications are tested for all who may need them. "Until people of color are a significant part of all clinical trials being conducted, best practices for our care will only be a pipe dream," says Allison Kalloo from Clinical Ambassador in an interview with Antidote.
How researchers can drive inclusion in medical research
Increasing diversity in clinical trials is not just important, it's also clearly necessary. Disparities in healthcare access and outcomes, as well as potential solutions, have been debated for years. Now, the discussion has evolved to figuring out ways to design medical research programs and provide healthcare that are inclusive from the get-go. Focusing on inclusive care and research participation puts the responsibility on health care providers and industry leaders to design and execute protocols that give all types of patients a seat at the table. So, what needs to be done?
The FDA recently issued guidelines on enhancing the diversity of clinical trial populations, specifically focusing on eligibility criteria, enrollment practices, and trial design guidance for the industry. Major themes include:
Making eligibility criteria less restrictive
Ensuring trial participation is less burdensome for patients (reducing the frequency of study visits, using digital health technology tools, working with mobile medical professionals, and offering compensation for costs associated with participation)
Enrolling participants who reflect the characteristics of clinically relevant populations with regard to age, sex, race, and ethnicity
Including racial and ethnic minorities in clinical trials and the analysis of clinical trial data by race and ethnicity
Providing resources in multiple languages
In addition, the FDA has called for more intensive efforts to drive inclusive trials that increase diversity, in particular with regard to COVID-19 vaccines. They have created a public-facing education and outreach campaign, issuing recommendations that industry design protocols with fewer exclusion criteria that block people of color from participating, and systematically collect demographic data. Importantly, both Pfizer and Moderna have been intentional about including more people of color in their trials. Moderna even slowed down enrollment to allow more minority participation.
Below are a few ways that industry and researchers can try to move the needle toward inclusive practices:
Ask patients or caregivers their opinions when designing protocols. By working directly with communities of color to address participant needs, researchers can design more inclusive protocols and criteria, lifting some barriers to participation.
Compensating study participants well. Not all clinical trial patients participate because of money, but when compensation is offered, it should reflect the time, effort, and commitment of participants.
Involve communities of color in recruitment strategies. Too often, recruitment teams create campaigns that lack populations of color. Campaigns and ads must emphasize people of color not just in their imagery, but in their copy, too. Involving communities of color into the process of creating recruitment strategies and materials is key for making sure campaigns resonate with diverse audiences.
Begin strategizing early in the process.

If researchers do not plan inclusive studies in the early stages, especially before deciding on protocol language and where the study sites will be, it is too late. For example, due to COVID-19, decentralized trials are becoming more and more commonplace.

When a study is largely virtual

, location becomes less of an issue, and pharmaceutical companies can cast a wider geographical net, opening the door for people to participate. This flexibility can help researchers include more participants from diverse communities.
Ask patients what they want or need to participate. Going straight to the source and making sure to incorporate surveys and feedback about what motivates patients to participate is an easy thing that researchers can do to make their trials more inclusive. Some patient communities might need travel accommodations to sites, while others might be more willing to participate if there is an option for a lab to come directly to their home.
"I'm perpetually hopeful that the industry will develop an appetite for implementation of the recommendations that come from the communities they need to better engage," said Kalloo. "And when COVID-19 is under control and the news cycle moves on, the new normal of industry best practices in diversity, equity, and inclusion must demonstrate staying power. We need to ensure that we are not starting from scratch with engaging communities of color each time a study or health crisis emerges. "
The issue of diversity, equity, and inclusion and clinical trial participation is critically important. Better treatments and potential cures will continue to be elusive for some segments of the population if trial populations don't reflect the real world. Click the button below to find your clinical trial match.